Getting the best odds when betting on sports is critical for making a long-term profit, but it can be hard to keep up with the ever-changing odds across the hundreds of available bookmakers.
Lucky for us punters, there is help!
Betburger is a new and exciting platform that allows you to gather odds of various sports across over 80 bookies allowing you to quickly identify betting opportunities that you may not have otherwise seen.
In our Betburger review, you will get all the know-how from features to calculators and even an awesome browser extension that will allow you to put more money in your pocket at even better prices.
Chapter 1
Layout and Interface
When you open Betburger you will see numbers…a lot of numbers! The interface is a bit complicated for new users, but when you do get the hang of it the interface becomes very easy to use.
You will see the matchups in the middle of the screen along with the expected profit and the bookies where the bets are available.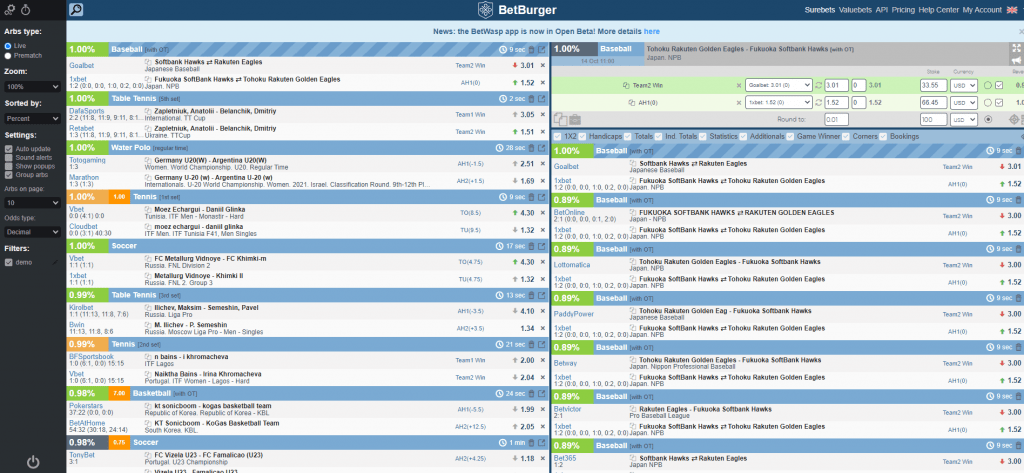 The program will also give you backup plans for the different arb opportunities and the different courses of action you should take if a particular bookmaker decides not to accept a bet.
Betburger also has all the features you would expect out of elite-level arbitrage scanner software allowing you to both sorts and get notifications, so you are always on top of the action.
Surebets
Betburger, as a program, is broken down into two different products with the first one being Surebets which allow you to lock in profit no matter what the result of an event is.
Betburger will scan hundreds of bookies to identify opportunities to place arbitrage bets and will make everything much more simpler with their countless extra tools and calculators.
Valuebets
The other part of the program is the Valuebets section which will help you not necessarily find arbitrage opportunities but will help you identify overvalued odds that provide the best overall value.
The best way to utilize the Valubets program is to place consistent bets on the events the program suggests and watch your bankroll grow.
Arb Helper Web Extension
The Arb Helper extension is no doubt one of the best features that Betburger has to offer, as it allows you to get on the bookmaker's website where the value bet or arbitrage opportunity is available.
They also have plenty of safety features built into the extension which allow you to import numbers straight from the calculator to the bookies site as well as hide your IP and set a proxy which can help you extend your time as a value bettor or arbitrage bettor.
Chapter 2
Bookmaker Odds Comparison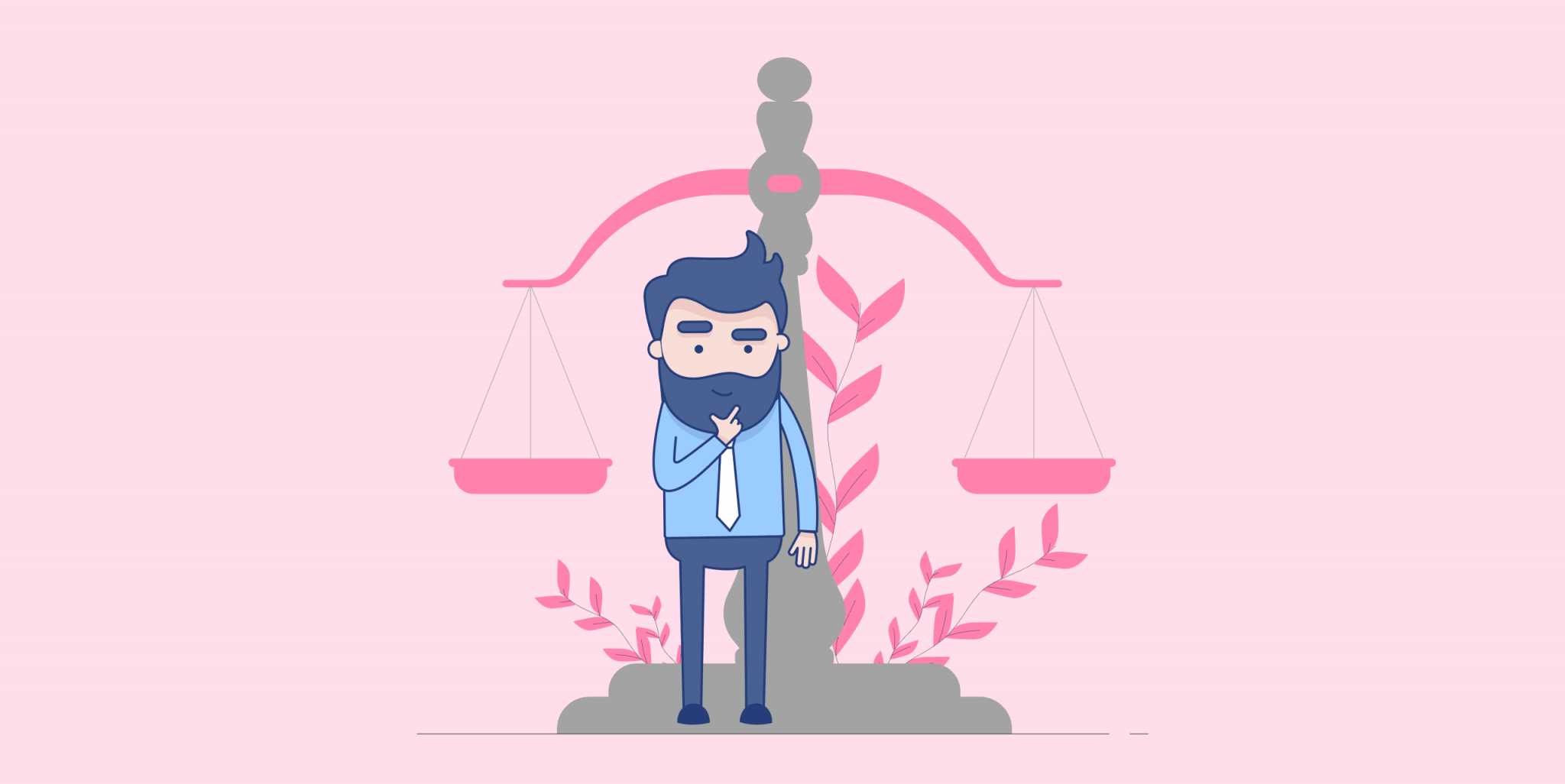 The bookmaker odds comparison is a critical part of the layout, as it is the main thing you look at when using Betburger's software.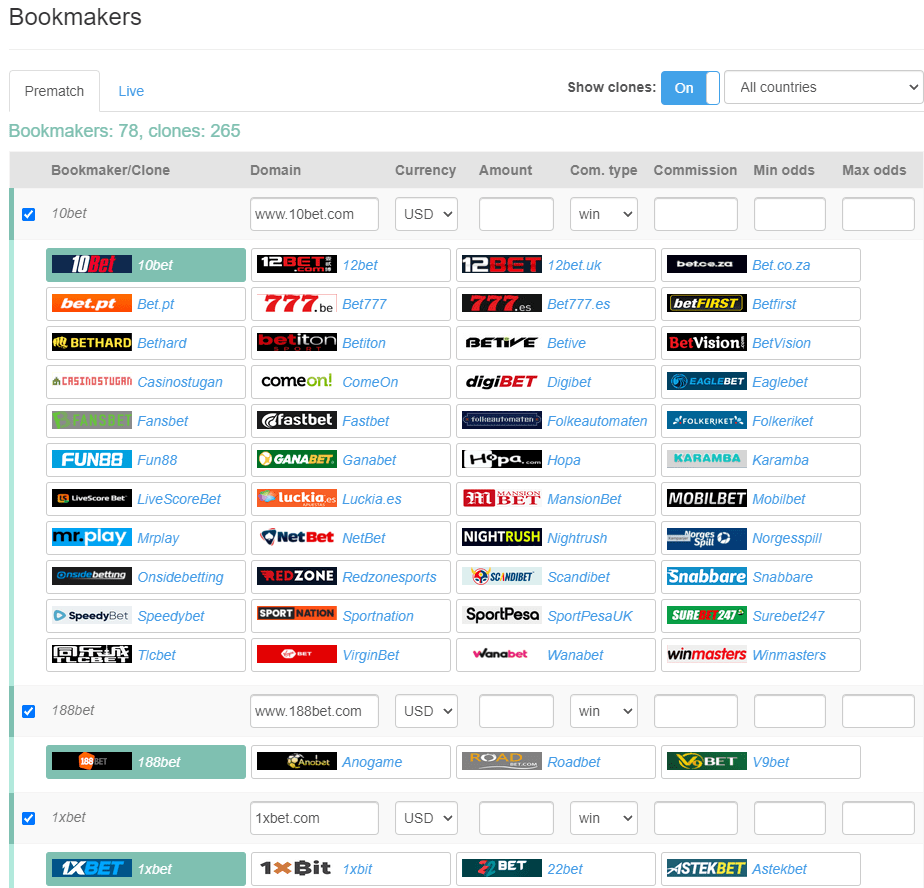 Once again, when you start using the site things will seem a bit confusing, but after time you will be able to easily identify where the value is and how to turn that information into profitable bets.
Chapter 3
Betburger Surebet Calculator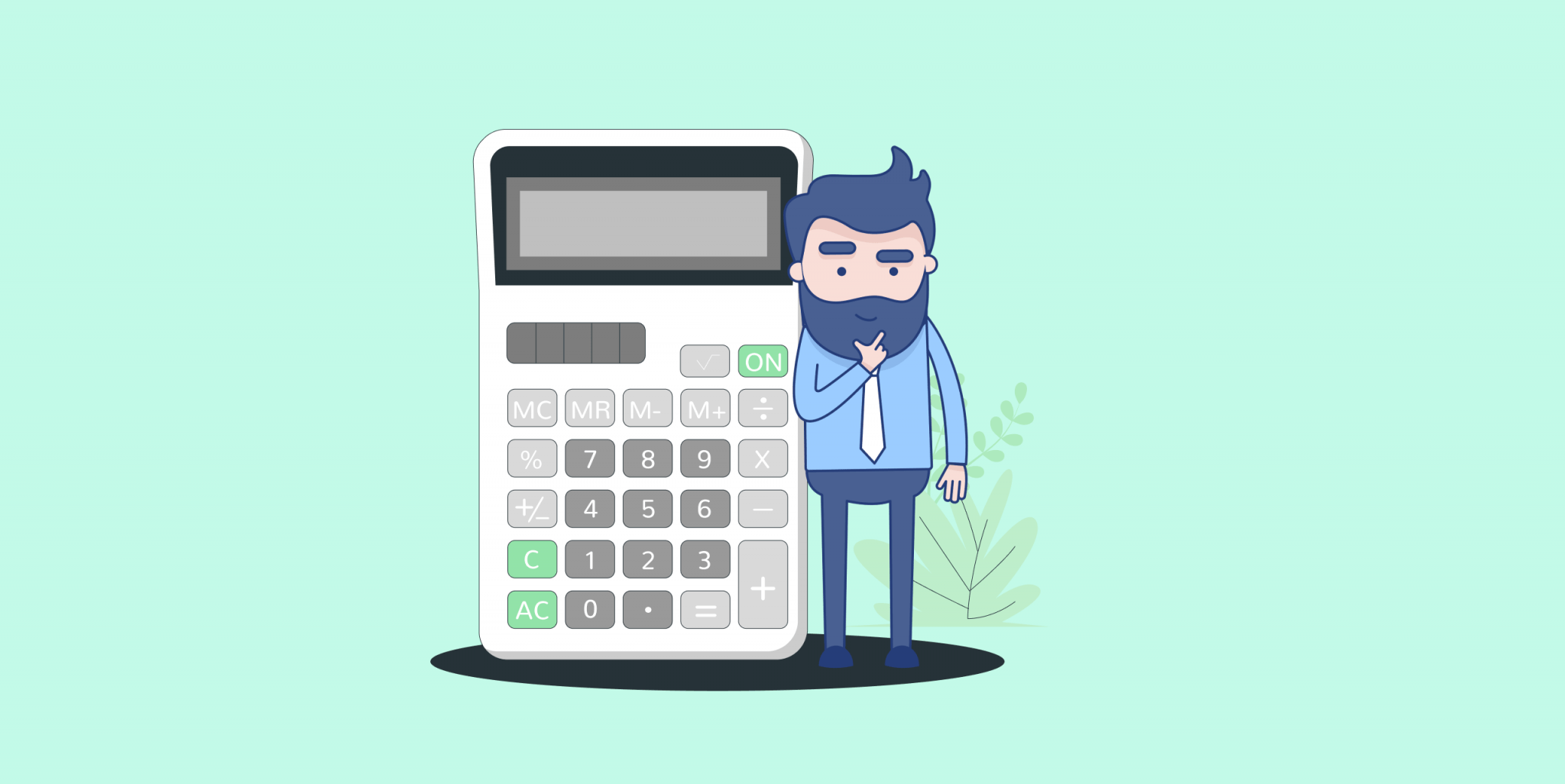 The Betburger Surebet Calculator will certainly save you some time when trying to calculate your profit on different arbitrage opportunities, as it does all the work for you!
It also allows you to see how much money you have to bet on either side in order to have an even arb where you win the same amount no matter who wins.
By the way, we've developed our own Arbitrage Calculator wich is absolutly free and available without registration.
It also lets you know how safe an arbitrage opportunity is as well as gives you some backup plans if a certain bet gets rejected.
The best thing about the Surebet Calculator is that it is easy to use!
Check out the example photo below to see the interface of the calculator.
Chapter 4
Betburger: Top 5 Features
Arbitrage Safety Features
Most arbitrage bettors will experience getting their accounts closed or heavily limited, and that can be frustrating for sure.
Betburger has integrated technology that will help hide your arbitrage betting activity from the bookmakers which can help your accounts last longer.
What is the point of arbitrage software if you have no accounts to bet anyway?
In that case, Betburger has you covered and that is why it is number 1 in our top 5 features on Betburger.
The Surebet Calculator
Even though we just talked about the Surebet Calculator and why it is so great, it really needs to be on the list of the top 5 features, as it saves so much time.
From the statistical import tools to the great proxy feature the Surebet Calculator is no doubt one of the best features on Betburger.
Overall Sport and Bookmaker Coverage
When you are dishing out hard-earned money for arbitrage software you certainly want a high level of coverage and Betburger ticks that box in a big way.
Betburger covers over 80 sportsbooks and 34 sports, so no matter what you are looking to find an edge on, Betburger has you covered.
When you have that level of overall coverage it allows you to find arb opportunities at almost any hour of the day, so this is one of the main selling points of the product.
Flexibility
Betburger as a whole is very flexible, as they allow you to buy the exact product you are looking for whether that is surebets or valuebets or even both at a discount!
They offer subscriptions from a day to a year and that type of flexibility is great for customers who may only want to find arbs for certain time periods.
Betburger Forums and Blog
If you are new to arbitrage or value betting you will find a wealth of knowledge through the Betburger blog with plenty of informational articles to get you up to speed.
Getting advice from other like-minded gamblers can also be beneficial and that is where the forums come in where you can ask questions or even help out others and that can add tremendous value.
Chapter 5
Pricing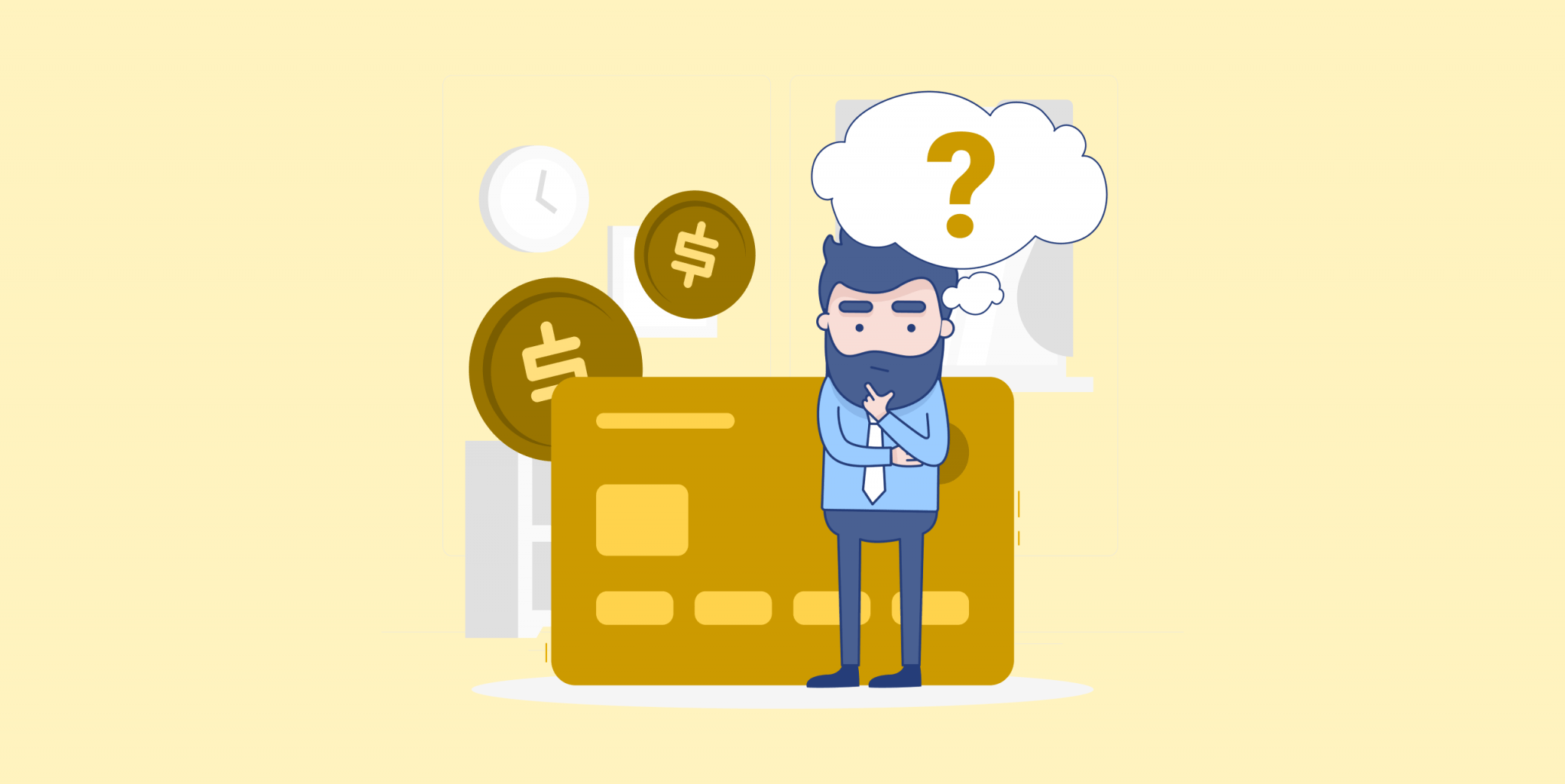 Surebet Pricing
Betburger is definitely for those people who are looking to take their betting to the next level and the pricing really does show that.
We will start off with the surebet pricing which you can see below for a 30 days subscription.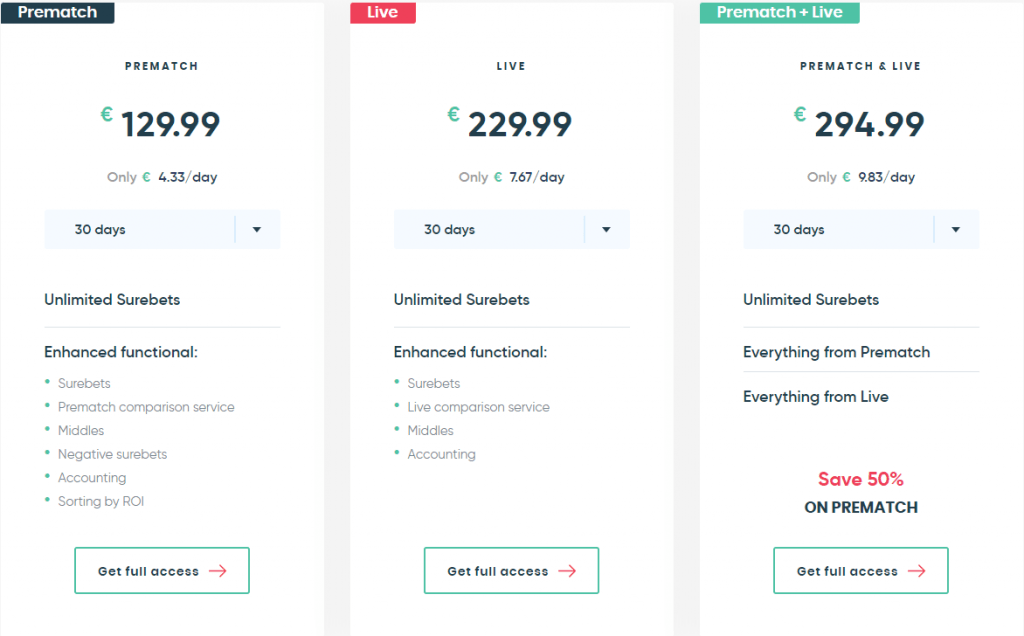 The pre-match 30-day price is 129.99 euro which comes out to 4.33 euro per day. That price will get progressively cheaper the longer you subscribe for, or more expensive if you only want a one-day or one-week-long subscription.
Luckily there is a discount if you go for the pre-match and live subscription, but again, it really is for those looking to start turning their betting into a second source of income.
Valuebet Pricing
The valuebet pricing is quite a bit less than that of the Surebets coming in at 2.67 Euro per day costing 79.99 Euro per month which certainly does leave some room for newer bettors to jump in on one of Betburgers services.
Just like with the Surebets the subscription gets progressively more expensive the shorter the subscription and cheaper the longer you want to sign up for.
Chapter 6
Is Betburger worth the money?
That really is the one big knock on Betburger, it is quite expensive and it does put up a bit of a barrier for newer bettors to access the service.
Now Betburger does have a free trial available, but it is on a delay and the profit is maxed out at 1%, so newer bettors can get used to using the software before buying it.
I would say for people who want to use Betburger in the very short term it would not be worth the cost especially because it gets more expensive the shorter your subscription length.
If you are looking to really take your betting to a higher level and are committed for a longer period of time, I would say Betburger is definitely worth the money.
A lot of the value with Betburger comes with the community surrounding it and that of the forums where you can ask tough questions and get answers from people who have been in the industry for a while.
It also takes some time to realize your return on investment, especially with the valuebets subscription, as you will need to bet for a longer period of time to really see the returns you are looking for and that is only possible with a longer subscription length.
If you are in the camp of people who are looking to turn betting into a second income then this is definitely one of the best pieces of software on the market for you.
They offer a great product and plenty of value-adding features like the calculator and web extension which can help you get the best possible outcome.
You also get a great customer service team who are there to help, as well as a great community, so if you are in it for the long haul you do get good value for your money.