The system we want to share with you is Matched Betting. It's the best way for you to regularly earn from bonuses offered by bookmakers WITHOUT LOSING much of your money, CONTROLS possible losses, and PREVENTS RISKING your bankroll.
In other words, it's earning WITHOUT GAMBLING!
Sounds too good to be true?
And yet, it is possible.
Chapter 1
What is Matched Betting?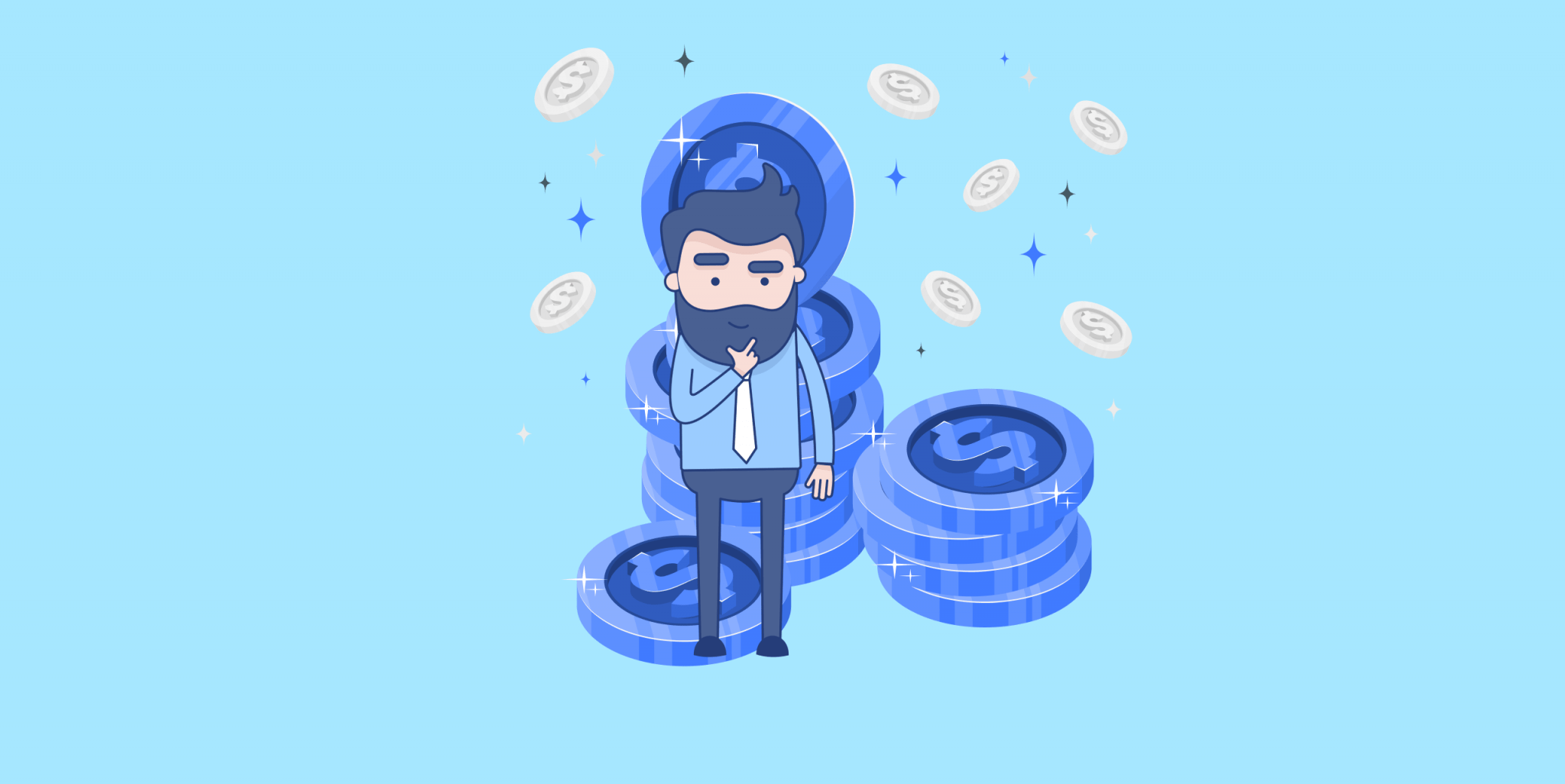 Matched Betting Explained in the simplest terms.
What is matched betting exactly?
What is the difference between gambling and matched betting?
What do we use?
What are the advantages and disadvantages?
Here we go, then!
Matched betting is a method of making money without risk. The technique consists of placing one bet using a free bet or promotion at one bookmaker and then placing an opposite bet at another bookmaker or on a betting exchange.
But what does the process look like?
Claim a new customer offer at a bookmaker that sees you receive a free bet or bonus.
Place a qualifying bet for the promotion, e.g. on one team winning.
Place a second opposing bet at another bookmaker or a sports exchange.
Regardless of the event's outcome, you win a free bet at the bookmaker because you previously qualified for the promotion. In addition, if the bet at the bookmaker is a winner, you will also get a payout, while if it is a loser, you will get a refund for the lost bet at the other bookmaker on which you placed the opposing bet.
If you don't understand everything – don't worry – we will provide a deeper guide with examples below. At this point, you only need to understand the following statements to proceed:
Matched betting is not gambling!
If you follow the instructions, you will win every time.
The difference between gambling and matched betting is that we counterbalance every bet we place with another on the opposite outcome (a lay bet) on another site.
We use special software that calculates how much and where we should bet.
The result is that our two bets zero out, which means we don't lose our money, but we do earn on the free promotion.
| | |
| --- | --- |
| Pros | Cons |
| Accessible To Anyone | Accounts Can Be Gubbed |
| Tax-Free Cash | Necessity Of Checking T&Cs Of Each Offer Carefully |
| Unrestricted Potential Earnings | Mistakes Can Be Costly |
| Risk-Free Betting | Hard To Understand |
| Completely Legal Strategy | You Have To Be Organised |
| No Experience Is Required | |
Jargon you need to know
As you familiarise yourself with a new topic, you also learn its terminology. To make it even easier for you, we've deciphered the most important acronyms and explained what they actually mean.
For beginners, learning these phrases is very beneficial as it will make it much easier to profit from last-minute and additional offers.
FB – Free Bet
QB – Qualifying Bet
SNR – Stake Not Returned
SR – Stake Returned / Stake Restricted
QL – Qualifying Loss
RF – Risk-Free
MB / MBing – Matched Betting
RTP – Return To Player
2UP – Two Goals Up – Some bookies run promotions in which your bet will be paid out as a winning wager if your chosen side scores two goals at any point in the game, regardless of the final score.
WR – Wagering Requirement – The minimum amount you must bet before you can withdraw your funds.
Extra Place – Additional paid places in horse racing offered by bookies.
Learn more about Matched Betting
Chapter 2
Does Matched Betting Work?
Why Matched Betting always has, and always will continue to be profitable?
What are the basic bets in this method?
What is a liability?
We're about to find out!
Yes, matched betting works.
As long as bookies continue to provide free betting promotions, matched betting can continue to work and be profitable.
For years, bookmakers have been aware of matched betting, yet they show no indications of ending these unique promotions.
Thus, matched betting still works in 2023, and it's unlikely to disappear any time soon.
What is a
BACK

bet?

Back betting means betting for a specific outcome to happen.
If you bet on Ireland to win, for example, you are placing a back bet.
If correct, you will win both the wager and the winnings. You will lose your bet if Ireland loses or draws. A back bet can be placed at any bookmaker.
What is a

LAY

bet?
A lay bet is a wager on the result of an event – you're wagering that something won't happen.
When a bookmaker accepts a back bet, they do this.
So whether you lay a bet on Ireland, for example, your wager will win if they lose or draw.
When you place a lay bet, it cancels out your back bet, guaranteeing that you win, regardless of the outcome.
What is a qualifying bet?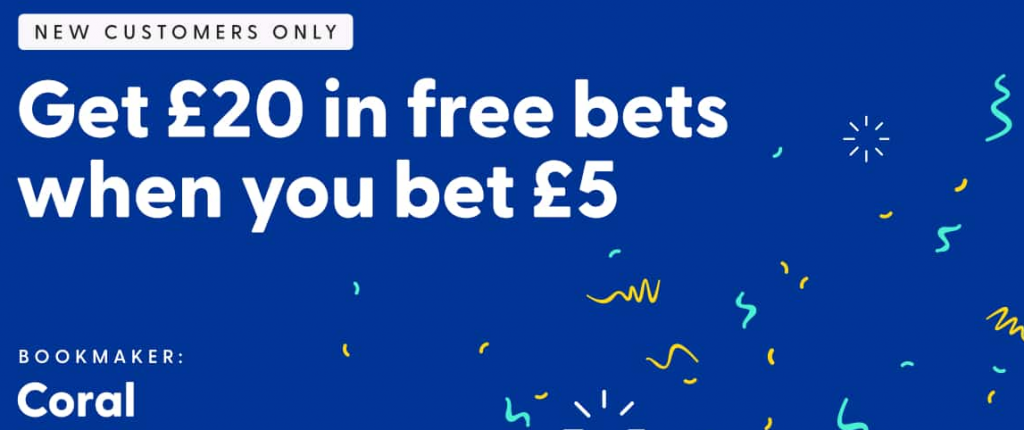 Some bookmakers will only offer you a bonus if you place an initial bet – this is your qualifying bet.
So to qualify for a free bet offer, you may first have to wager a certain amount on a sporting event.
What is liability?
Your liability refers to the amount of money you'll need in your betting exchange to cover your lay bet.
Your account balance will be reduced by the amount of your liability when you place your lay bet at the exchange.
However, this liability is only put on hold until the bet is settled.
Chapter 3
Simple Example of Matched Betting
The simplest example of matched betting for beginners.
Let's see how it works!
Here we go!
Consider a bookmaker's offer in which you may get a free £20 bet if you place a £20 wager on any event.

For the sake of simplicity, we'll use a roulette game as an example. There are two possible outcomes: RED or BLACK, and each has an equal probability of occurring.
You won't win any money if you bet £20 on red and £20 on black, but you won't lose either. The two bets will cancel each other out, but you'll meet the terms of the £20 free bet without risking anything.
Either way, your total profit is zero, but you've fulfilled the requirements for your free bet by placing a £10 wager. That's how matched betting works.
Now, you could use your free bet on anything you want, but why would you when you can make money again and again without risking anything?
How does matched betting work in practice?
The current bet365 new customer offer is an excellent bonus, offering you £50 in bet credits when you sign-up and deposit and wager £10. Here, we will discuss the process for joining bet365 and claiming the £50 bet credits with minimal risk. Firstly, you need to open a bet365 account and deposit funds, which is a straightforward process.
step 1
The first step in opening a bet365 account is providing your personal information.
Do you want to see
step 2?
Click on the button and get the full example for free!
step 2
Next, you must provide your address details and choose a unique username and secure password.
step 3
You are now required to verify your identity by uploading documents – this is a standard procedure with all bookmakers.
step 4
Once your account is verified, you can deposit funds into your account – remember, a £10 deposit is required to receive the £50 in bet credits.
step 5
Now it's time to place your qualifying bet – for this, we placed a £10 bet on QPR and Reading to Draw at odds of 12/5 (3.40).
step 6
To ensure you made a minimal loss on our qualifying bet, we laid the Draw at the Betfair Exchange at odds of 3.50 for a stake of £9.86.
The match ended in a victory for QPR, so our qualifying bet at bet365 was a loser (£10 loss), but our Betfair Exchange bet was a winner (£9.86 profit less commission of £0.79).
This means we lost £10 at bet365 but won £9.07 at the Betfair Exchange, giving us an overall loss of £0.93.
step 7
Now you have your bet credits to use at bet365, it's now time to turn them into actual cash.
The easiest way of doing this is to use them to place a bet at bet365 and then lay the outcome of that bet at a betting exchange, such as Betfair.
step 8
In this example, we are placing a £10 bet on Harry Maguire to score the first goal in the Wales v England game at odds of 28/1 with bet365, using £10 worth of bet credits.
If the bet is successful, the total returns will be £280 and not £290, as the bet credit stake is not returned as part of any winnings.
step 9
Next, we head over to the Betfair Exchange and place a lay bet on Harry Maguire at 27/1 (28.00) – we are laying £10.03 at 27/1 with a total liability of £270.81.
step 10
Let's say that Harry Maguire scores the first goal – our bet at bet365 is a winner, but our lay bet on the exchange is a loser – so we would collect £280 from bet365 but have to pay out £270.81 at Betfair, giving us £9.19 profit from our £10 bet credit.
But if Harry Maguire did not score the first goal, our bet at bet365 would be a loser, but our lay bet at the exchange would be a winner – so we would have lost the £10 bet credit at bet365 but won £10.03 (less 8% commission) at the Betfair Exchange, giving us £9.23 profit.
As you can see, no matter the outcome, we make a guaranteed profit of over £9 from the £10 bet credit.
Conclusion
The profit is not huge, it's only £9, and we spent about 20 minutes on it. In matched betting, the profits will not be significant because of bookmakers' limited offerings. However, it is essential to remember that this form of matched betting guarantees a profit. Initially, if we don't have accounts with many bookmakers, it is so easy and fun that we can make up to a few hundred pounds in a few days. The matter becomes more difficult if we already have open accounts with bookmakers. Then we should look for special offers and promotions related to events like the recent World Cup.
Learn more: How to use matched betting strategy in horse racing?
Chapter 4
How much can you make from matched betting?
In this section you will learn that both beginners and professionals make money.
What does it depend on?
How much profit can you make?
Check it out!
Once you fulfil the welcome offers, the profits don't stop. Customers will continue to receive free bet promotions from bookmakers, known as reload offers, in an attempt to keep them coming back to bet with them.
The amount you can make with matched betting varies depending on how much time you spend on it.
For example, if you spend just 10 minutes a day, you can earn up to a maximum of £250 per month.
On the other hand, professionals can spend an hour or two a day making money from betting while their monthly profits are in excess of £1000.
Time, of course, is not the only factor that affects earnings. The size of your budget also matters.
The bigger the bank, the more promotions you can use, and the more profit you'll make: the more offers you do, the higher the final income.
Anyone can start with a small stake and work their way up to a sizable betting budget.
The final but equally important factor is the number of accounts at each bookmaker.
The more accounts we have, the higher our earnings will be.
It's worth keeping an eye on any upcoming or current promotions at the best bookmakers because that is how you make money using the no-risk matched betting technique. So make sure you don't miss any promotions!
Chapter 5
Is Matched Betting Legal?
If it is legit, what are we risking?
How does it affect our account?
What if our account is closed?
Let's find out!
Yes, matched betting is completely legal!
Bookmakers wouldn't provide free bets if they didn't want to. They wouldn't run promotions if they weren't earning money.
For every individual who profits from no-risk matched betting, another 'mug punter' will waste free bets. Thanks to that, they allow bookmakers to earn. Here you can learn more about mug betting.
When it comes to matched betting, the worst that can happen is that the bookmaker could close or restrict your account. This is known as being 'gubbed'.
There's nothing wrong with it, but bookies don't enjoy losing money; therefore, smart accounts will be shut down.
When bookies review an account and determine that they won't be able to profit from that person, they close the account.
Of course, this is unfair but is sadly typical of the betting industry today.
The good thing for matched betting enthusiasts is that there are hundreds of bookies to choose from.
So if one of them closes your account, you can easily switch to another.
Here is our complete guide about the legal status of matched betting in the UK, the US and Australia.
Chapter 6
Seems fine, but are there really no risks while matched betting?
In theory, there is a risk; yet in practice, professional matched bettors do not experience it.
So what does it depend on?
Check out the age-old problems of matched bettors!
There you go!
Matched betting can be risky because mistakes can be made – especially by beginners. Mistakes can be costly because all your earnings are on the line.
The concept of matched betting can be difficult to understand.
But, even if you do, it's very easy to make a mistake and wager the wrong amount of money.
As a result, you should consider using a matched betting calculator.
Moreover, there is also the risk that the bookmaker may restrict our account if we win too much.
This is standard procedure. If they don't restrict our account, they will exclude us from promotions. How can we avoid this? Find out HERE.
Another factor that increases risk is odds changing.
Let's assume that you've made your calculations, checked the markets, and have already placed a BACK bet with the bookmaker.
So now you go to the exchange and want to place a LAY bet, but it turns out that the odds have changed because the event is minutes away, and the odds have just gone crazy.
To check the odds online, we can recommend using the betting odds comparison service. It saves time and gives you the real-time information required for profitable betting.
In addition, there is also the possibility that there is not enough money available at a given odds that you should bet.
That means you could lose your entire BACK stake.
That's why it's a good idea to play events in advance because the odds can fluctuate wildly a few minutes before the start.
As we can see, the risk is not completely zero, but it decreases significantly as you gain experience.
So it is safe to say that the level of risk is entirely up to us.
Chapter 7
Step-By-Step Matched Betting Guide for Beginners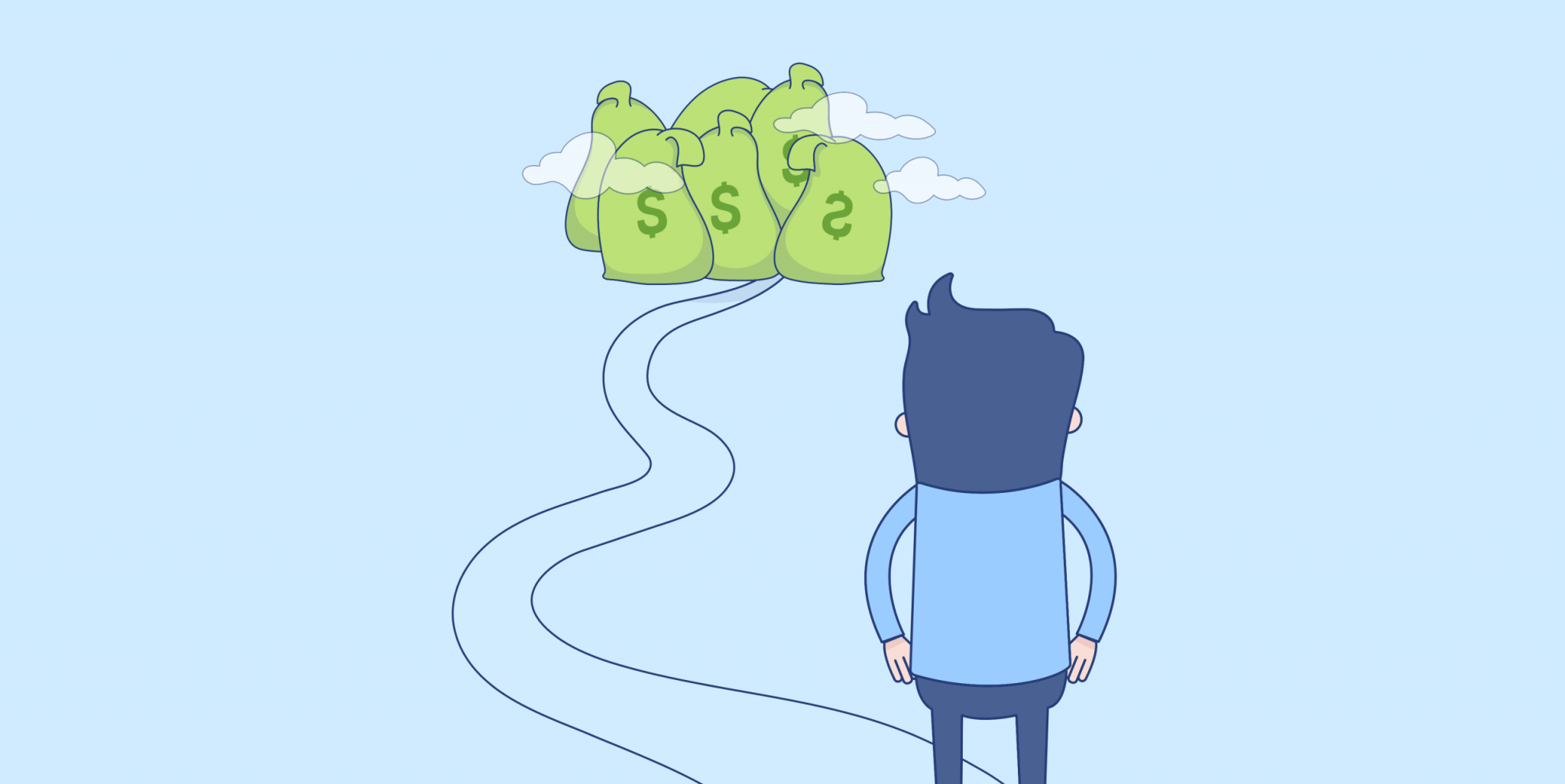 Are you new to Matched Betting?
Not sure where to start?
Don't worry!
We are here to help you!
Step-By-Step Matched Betting guide for dummies!
Step 1: Create an account on the exchange.
Before creating an account, check out the welcome offers offered by various exchanges such as Betfair, Smarkets, Ladbrokes, Matchbook, Betdaq etc.
Unfortunately, when writing this article, Betfair did not have any exchange promotions for new customers, so we decided to go with the Matchbook exchange.
However, be sure to check that this hasn't changed because Betfair is probably the best betting exchange. It offers a vast number of markets, and it is by far the best option for any beginner to start with.
Step 2: Open an account with a bookmaker
Coral isn't among the best bookmakers, but they are offering new users £20 in the form of four bets of £5 each if they place a minimum bet of £5 on any sporting event.
It's not much, but it's a perfect promotion for those who are new to matched betting.
Step 3: Change the odds
As you can see in the picture above, the standard Coral bookmaker setting displays fractional odds. Simply go to the 'Preferences' tab, and switch to decimal odds.
It will be your first small step in reducing the risk of making a mistake.
Doing so will make it much easier for you to operate with the odds and make calculations.
Moreover, most calculators show decimal odds, and it's best not to make things difficult for yourself by converting them back from decimal to fractional odds.
It would significantly increase the risk of making a mistake.
By the way, you can use the useful odds converter to do it.
Step 4: Choose the event
To qualify for your offer, you need to place a 'qualifying bet'. This is the bet that, once settled, will release the promotional funds.
It's crucial to read the requirements of each offer carefully since there may be certain conditions that must be met.
For example, according to the rules of the Coral welcome bonus, your qualifying wager can be placed on any sport – but it must be at odds of 1.50 or higher.
Now it's your turn to choose the right market. First, make sure that the event is available at both the bookmaker and the exchange, where you'll be placing your opposing bet.
You should also look for close odds between your back and lay bets at the bookmaker and the exchange.
Step 5: Place your bets
We found the closest odds in the Premier League event.
Our BACK bet is Tottenham to win at odds of 1.96 on the Coral bookmaker. We place a LAY bet by placing a bet at odds of 1.98 on the Matchbook Exchange.

Thanks to that, we will cover all outcomes of the match:
Tottenham TO WIN at Coral.
Tottenham NOT TO WIN (1X) on Matchbook.
The question is, how much should we bet on lay?
While the BACK bet stake does not cause any problems as it is exactly £5 to qualify for the promotion, there can be problems with the LAY bet stake.
We used our matched betting calculator to handle the calculations without any issues, which is available here.
In our case, the LAY stake is also £5, but this is simply a coincidence made up of odds, stake, and Matchbook commission.
Our liability is £4.90, which is the amount that will be taken from our Matchbook exchange account.
As you can see, we'll lose £0.10 regardless of whether Tottenham wins, loses, or draws.
However, this loss is acceptable because we've now qualified for £20 in free bets!
Step 6: Congratulations, you have your free bets!
We just received the free bets and could use them on any single or accumulator bet, but why not repeat the process to get guaranteed winning bets?
Like most free bets, these Coral free bets are "stake not refunded."
It means that none of your £5 bets will be refunded to you, along with any winnings.
Instead, you will only receive the profit you would have made on a typical wager. 
If you continue to use the matched betting technique, be sure to check the appropriate boxes on our calculator to get the correct calculations for matched betting stakes, not returned bets.
In order to maximise your profit, your free bets should be placed at high odds. So remember to find odds as close as possible.
We wish you the very best of luck with this rather safe betting method!
Chapter 8
Types of Matched Betting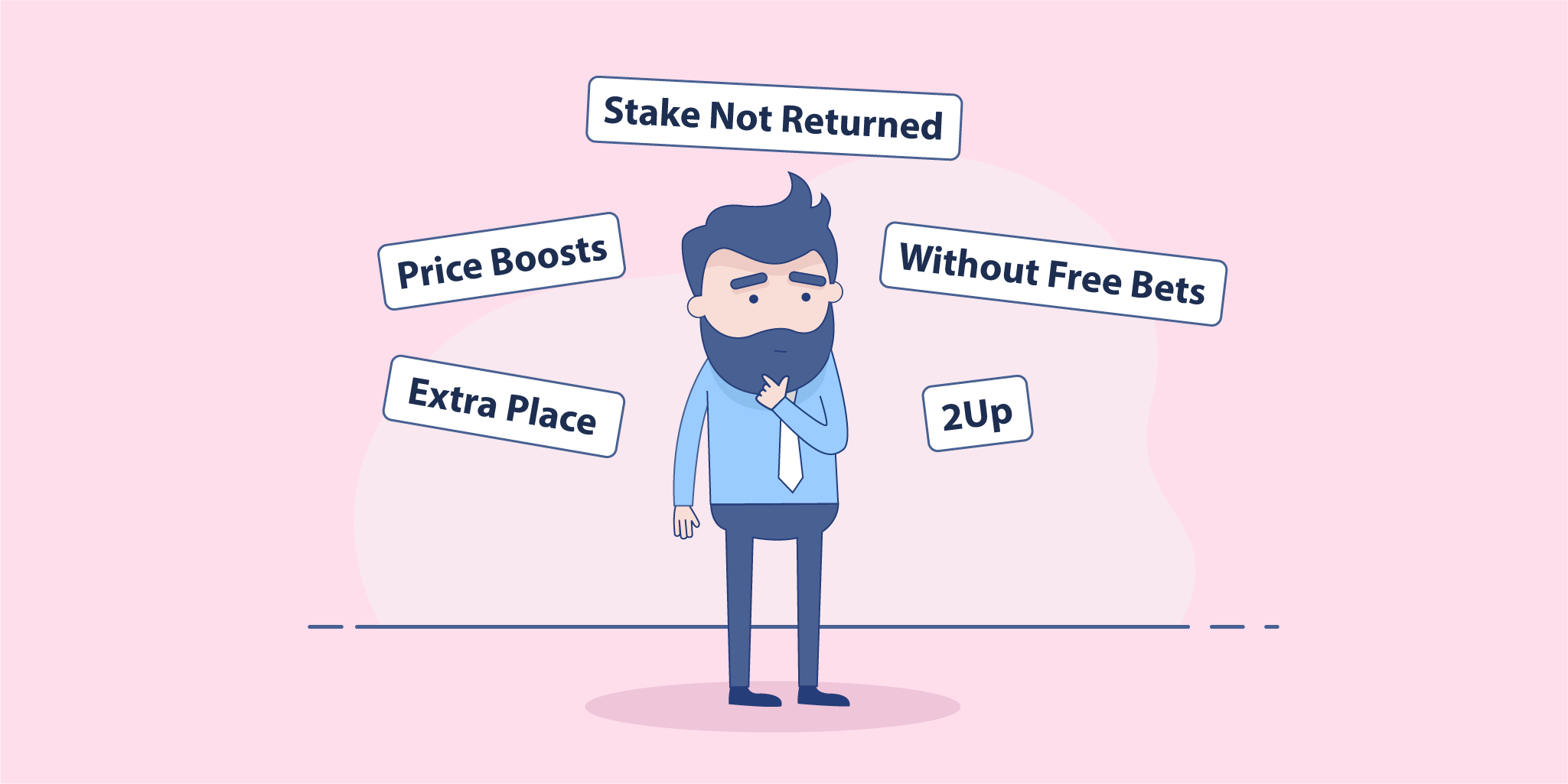 Do you know that there are plenty of matched betting related strategies?
Scroll down and get to know what kind of strategies exist and how they are different to each other?
Extra Place Matched Betting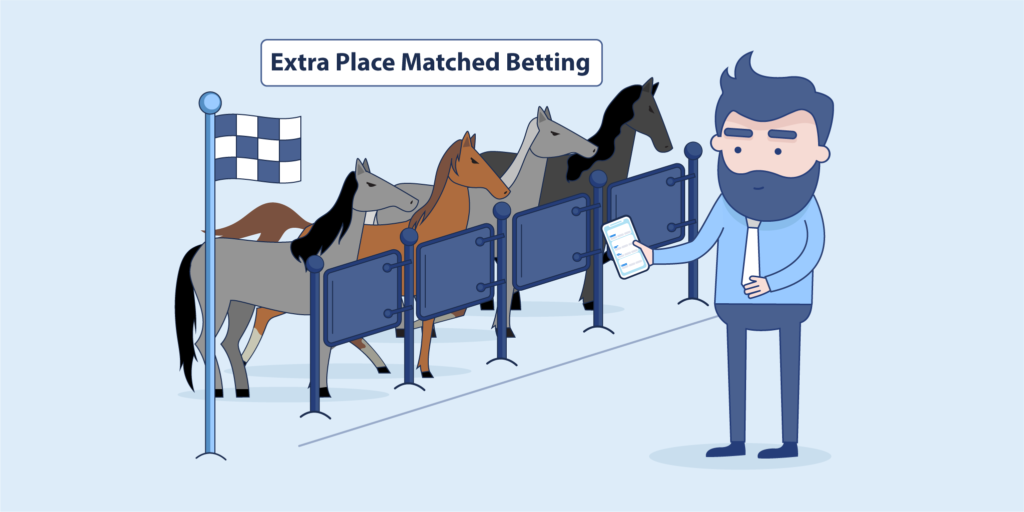 Extra place matched betting refers exclusively to horse racing.
From time to time, bookmakers provide a promotion in which they pay out winnings on more horses than usual.
In these cases, you can get places 1st-4th for the same odds as 1st-3rd.
So if you place a lay bet on the 1st-3rd at the exchange and your horse is 4th, you will be paid out as a winner at the bookmaker, and your lay bet will also be a winner.
Matched Betting Without Free Bets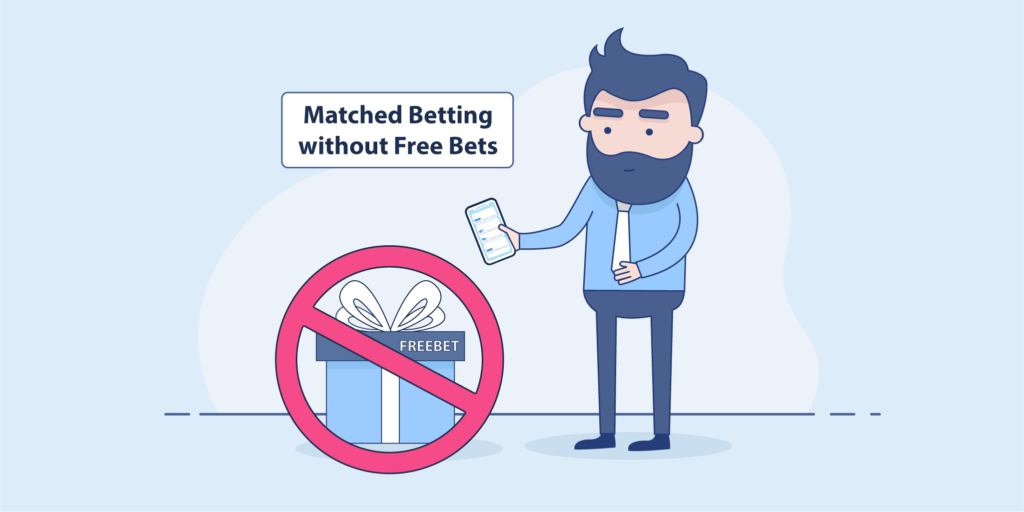 As we know, matched betting mainly involves using free bets to make money, but it is also possible without them. To be successful, other bookmaker promotions must be used.
These include:
Extra Places (Horse Racing)
Casino Offers
Odds Boost
Refund Offers
Deposit Bonuses
In addition, another method can also be combined with matched betting, and that is arbing. It allows you to use the highest available odds on the sports exchange and play the opposite bet, also at the highest possible odds, at the bookmaker.
Matched Betting (Stake Not Returned)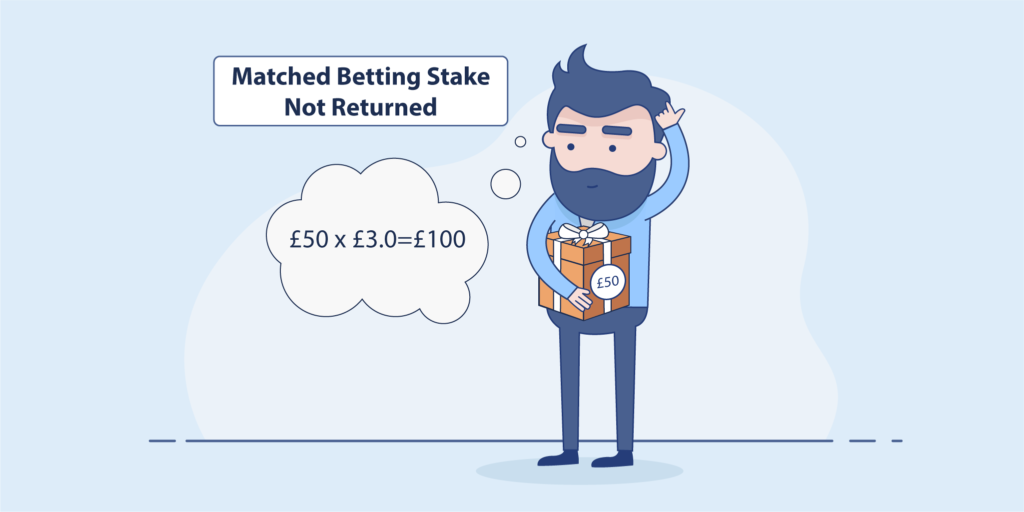 Many bookmakers provide promotions where if you place a £50 bet at odds of 2.0, only the winnings are returned to your account, and the stake is not refunded (SNR).
In this case, £50 will be returned to your account. Whether the stake is returned or not, it is worth using our calculators to correctly calculate your stake to generate a profit regardless of the outcome.
2-Up Matched Betting
2-Up is a promotion offered by bookmakers in which your football bet will be settled as a winner if your team is ahead by two clear goals or more at any stage of the match.
For example, if it is 2-0 in the 45th minute and the match ends in a 2-2 draw, you still win because your team was in a two-goal lead. When the bookmaker pays out your back bet early due to the 2-up early payment offer, all you have to do to lock in a profit is trade out of your lay bet on the betting exchange.
Read more: How to profit from a 2-Up promotion?
Matched Betting with Multiple Accounts
The multiple-account strategy is based on taking advantage of promotions at several bookmakers simultaneously.
For example, if two bookmakers make a £10 free bet promotion, you place two opposite bets at one and the other bookmaker.
For example, by receiving a £10 free bet at one bookmaker on the Manchester City vs Manchester United match, you are placing a Manchester City win at odds of 1.5.
On the other hand, at the other bookmaker in the same promotion, you are placing a bet on X2 at odds of 2.1, and regardless of the final result, one of your bets will be a winner.
Odds Boost Matched Betting
Do you know bookmakers who often increase the odds on winners?
Great for you, as this will come in handy in matched betting. This technique is based on finding an odds-boost promotion at one bookmaker and a free bet promotion at another.
The important thing is that you must be able to place bets on the same match.
This way, you will take advantage of the odds boost and bet a win for the home team, not at the old odds of 3.00 (2/1) but at the new odds of 4.00 (3/1).
On the other hand, you will place an opposing bet at the other bookmaker on X2 at odds of 2.
In this case, you will make a profit regardless of the result.
In-play Matched Betting
In-play matched betting may seem similar to traditional matched betting.
However, it is slightly different, not just about the necessity to bet in-play – we are talking about the higher risk associated with the odds movement.
Your task will be to place two bets on two different sites at odds that you will come out with a profit regardless of the outcome.
This will be more complicated because of the dynamic changes in the odds and the quick reaction required.
Matched Betting in Football
The sport you choose mainly depends on the bookmaker's promotion.
However, the most common form of matched betting is on football due to the sport's huge popularity. In the example below, we will show you how to do matched betting on football successfully.
A guide to matched betting on football:
Find a promotion at a bookmaker related to receiving a free bet in exchange for placing a bet on a football match.
Read the terms and conditions of the promotion.
Place a qualifying bet for the promotion, for example, a victory for a particular team at odds of 2.0 for £10 to receive a £10 free bet.
Place an opposite bet at the highest possible odds with another bookmaker or a betting exchange.
Remember to find the odds as high as possible so that you are not at a loss on both bets, regardless of the outcome. A minimum loss of a few cents is acceptable.
You have qualified for the promotion and will receive a £10 free bet.
Whether your team wins or loses, you will get your stake back at one bookmaker and receive a £10 free bet at the former.
Matched Betting in Horse Racing
Matched betting on horse racing is often based on Extra Place promotions. This involves the bookmaker paying out winnings for the first four places in a race instead of three. However, there is another option for matched betting on horse racing without a free bet, such as using an Odds Boost promotion.
In the guide below, we will show you how to do this. First, however, this is where access to a sports exchange will be required, as we will place a lay bet.
A guide to matched betting on horse racing:
Find a bookmaker that offers an Odds Boost on a particular horse winning a race.
Take advantage of the Odds Boost and place a bet on a particular horse winning a race, for example, at odds of 6 instead of 5.
Go to the betting exchange and place a lay bet on the same horse in the same race at odds of less than 6.
Remember to calculate the stakes appropriately for both the back and lay bets.
Regardless of the outcome, you can walk away with a profit by using the Odds Boost and placing a counter-bet on the sports exchange.
Chapter 9
Matched Betting Software
In this section you will find out:
How can you improve your matched betting workflow?
Which software will save you time?
We're about to learn!
There are two crucial software programs without which it can be difficult to do matched betting.
The first one is the matched betting calculator, and without it, you can make a lot of mistakes.
Of course, we don't doubt your mathematical skills, but manually doing the calculations is asking for trouble.
Besides, you will waste a lot of time, whereas the software will calculate the correct stake in just a few clicks.
The second one is Odds Matcher, also known as the 'matched betting automatcher', which you can find online. While it may not be essential, it is highly advantageouаs.
Thanks to it, you won't have to waste time manually searching for close lay and back odds on the exchange and at the bookmaker.
Matched Betting Calculator
You will want to use a matched betting calculator to save time and minimise errors.
There are various types of calculators for matched betting because of the different offers provided by bookmakers.
For example, some offers are based on the return of the stake when placing a free bet, while others do not return the stake.
In this case, the stakes at the bookmakers will vary, so there are two separate calculators to show you how much and what amount you need to bet.
There are also calculators for standard matched betting, which does not include the stake from the free bet.
Matched Betting Automatcher
Matched betting automatcher, also known as oddsmatcher, is a tool that automatically finds the best odds for you. Instead of manually searching for the best odds, you can use the software to show you the bookmakers with the most attractive odds.
This way, you will be sure you have the best odds, and you won't have to waste time searching for them.
The closeness of any match is typically expressed as a percentage – if a match is 100%, the chances on the back and lay are equal.
So naturally, any match with a 95% or above score is appropriate for matched betting.
Chapter 10
Best Bank Account for Matched Betting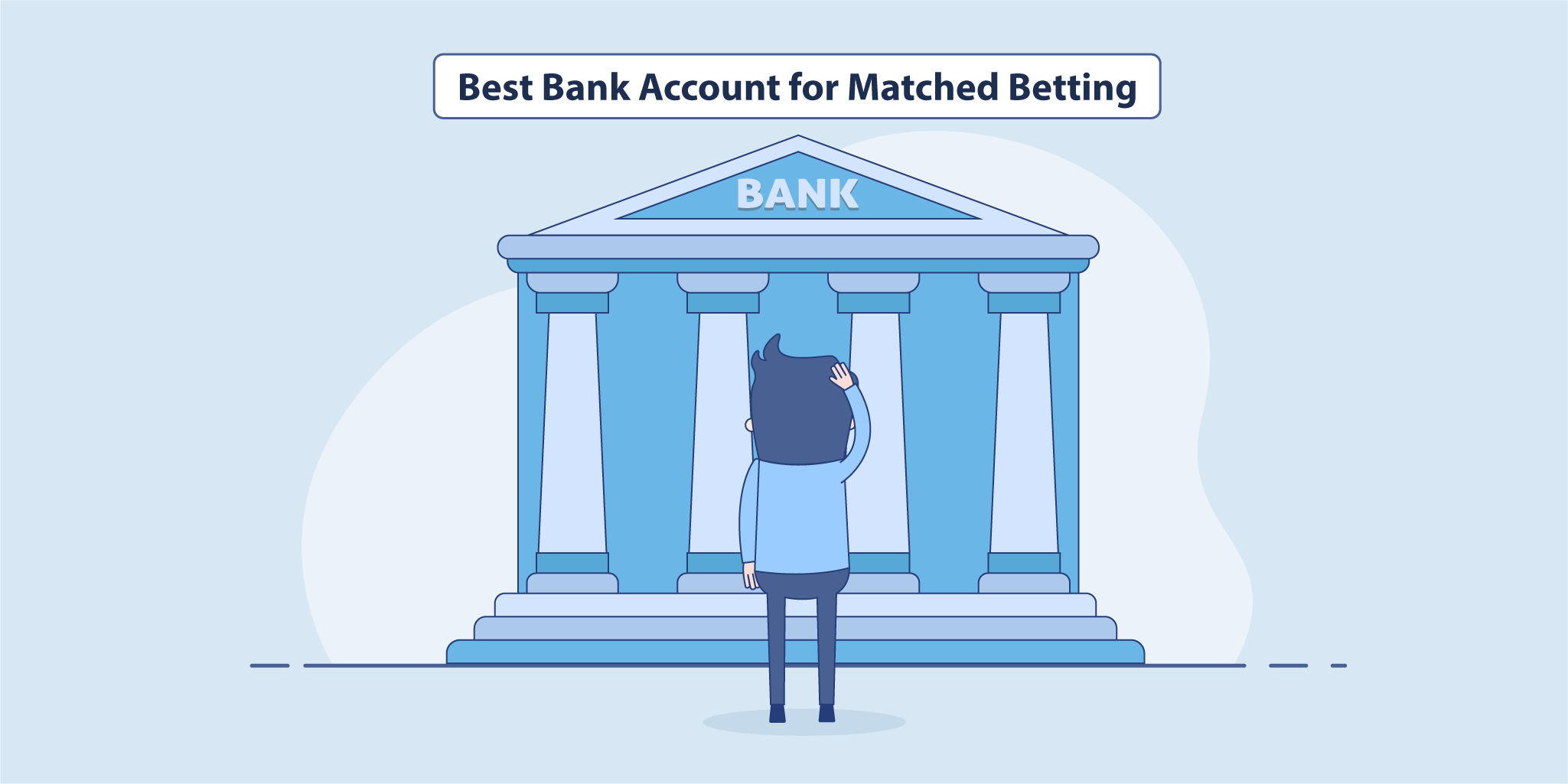 When earning money we need our profits to be in safe – don't we?
In this chapter we're going to discuss what is the best bank for saving the money made by matched betting!
Having a separate account for betting, sports trading or just matched betting is the first step to managing your budget correctly and having complete control over it.
The bank account you use will largely depend on where you live. The best option will be to use banks that offer extra funds to meet simple wagering or card payment requirements.
The best banks would be Santander, Halifax or Nationwide, and you can find out more details in a separate article about opening a bank account for matched betting.
You may also like: Will Matched Betting Affect Mortgage Applications?
Chapter 11
Matched Betting Tips from the Expert
Essential matched betting tips to be successfull from the start.
Find out what to look out for!
You will be fully prepared with us!
There are quite a few factors that affect matched betting. We have already mentioned some of the matched betting tips, but below, we present them all together:
Make sure the market is available at both the bookmaker and the exchange.
Find the closest possible odds on BACK & LAY as you can. Odds Matcher, which you can find online, will help you with this.
Make sure there is enough money in the market for your bet to be matched.
Learn to avoid getting your account gubbed.
Free bets should be placed at high odds to maximise your profits.
Read the terms and conditions of each promotion carefully so that you are not excluded from receiving free bets.
Chapter 12
Matched Betting Sites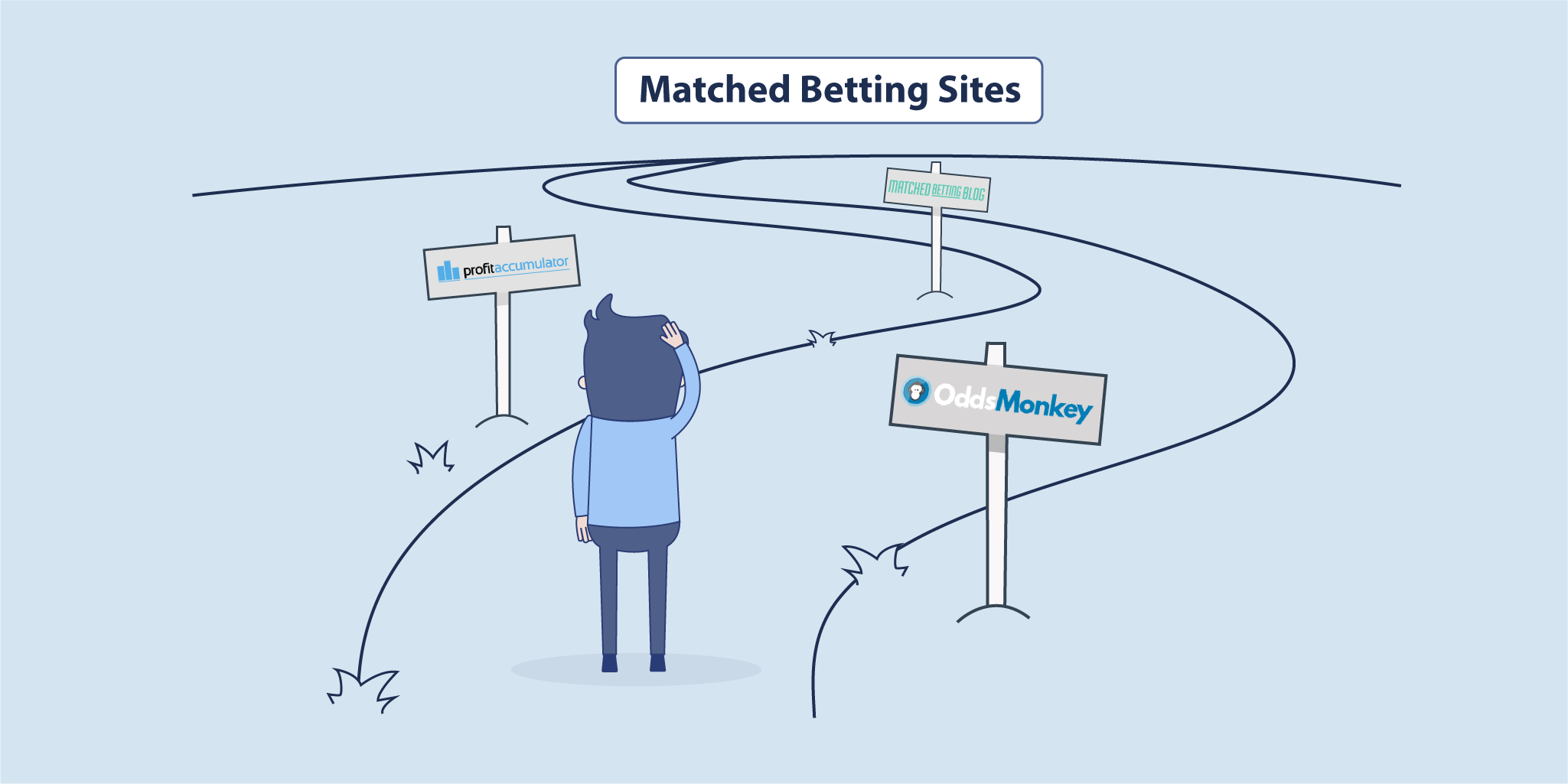 Matched betting is not a complicated process and can be done without assistance.
However, it can be very time-consuming because we must learn about the process and look for the best odds at bookmakers to make a profit.
Some services simplify all the processes, including calculating the right stakes, looking for promotions and finding the best odds. The leading pioneers are Profit Accumulator and OddsMonkey – both are worth considering.
Below you will find a general comparison of the two – for more details, check out our comprehensive review.
| | | |
| --- | --- | --- |
| | Profit Accumulator | OddsMonkey |
| Price | £29.99 per month | £24.99 per month |
| Free Trial | – | + |
| Free Guides | + | + |
| Matched Betting Calculator | + | + |
| Odds Matcher | + | + |
| Profit Tracker | + | + |
| Tutorials | + | + |
This is just a brief review of what each company offers. OddsMonkey is slightly cheaper and provides a free trial.
But is that why it deserves the first position in this ranking?
Check out the full review and find out more.
Chapter 13
Conclusion
Let's sum up everything we've covered!
Have you got all the answers?
Matched betting is very profitable for those who don't have accounts with multiple bookmakers.
This is because you can take advantage of several new customer promotions. On the other hand, for those who already have accounts at bookmakers, it is also possible to do matched betting, although to a lesser extent.
However, you will be forced to wait for upcoming offers and promotions, e.g. on the Champions League or similar events.
So, to sum up, matched betting is highly profitable for those presently without accounts with bookmakers.
Qualifying for new customer promotions and using them to your advantage will be much easier and more profitable due to the greater number available.
Chapter 14
FAQ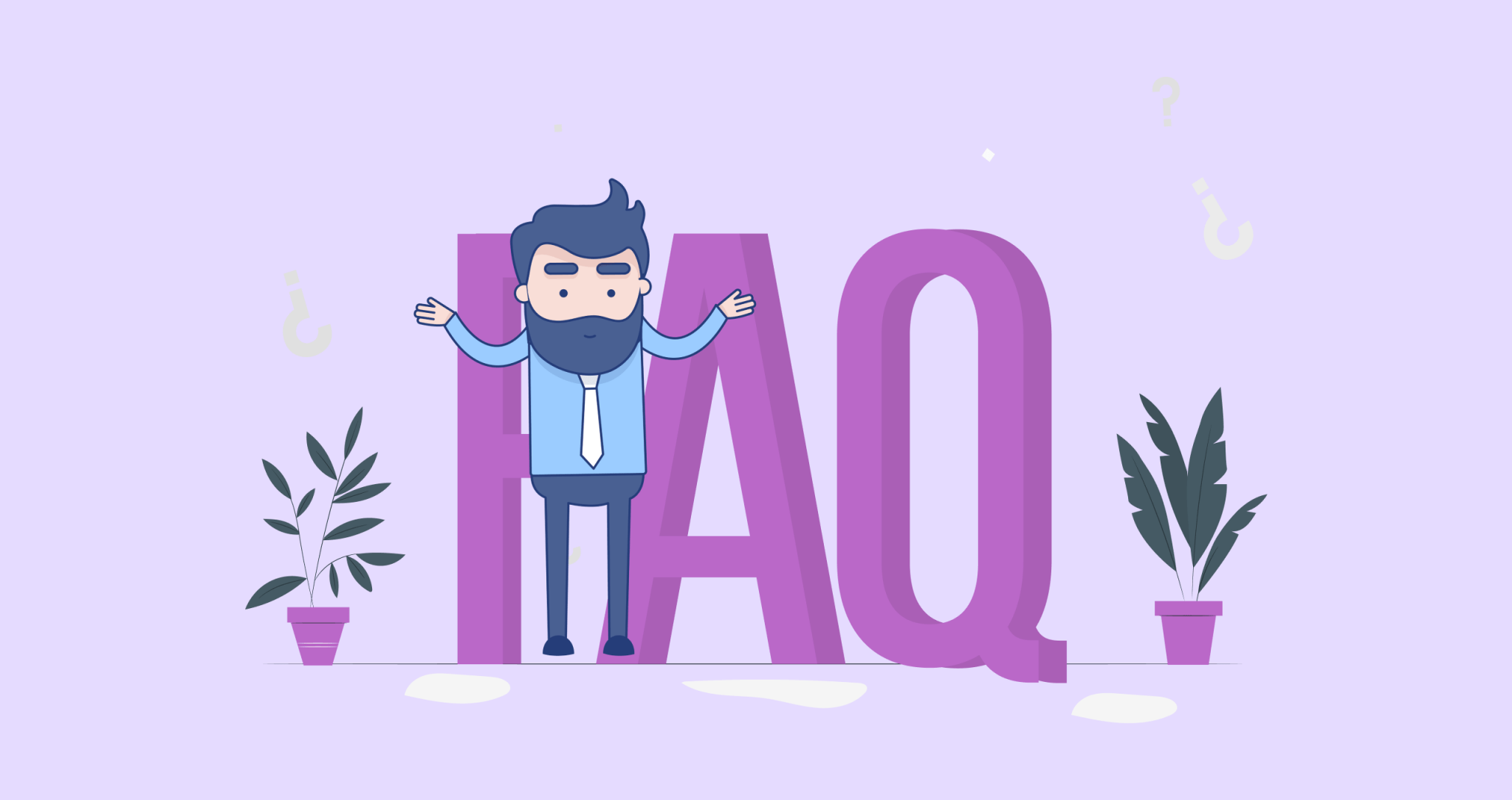 Are you sure you have fully assimilated the knowledge?
We'll find out soon 😉
Here are the most frequently asked questions!
Is matched betting dead?
Matched betting has never been and will never be dead as long as bookmakers offer free bets to their customers.
What do I need to know about sports or betting?
Basically – nothing. Matched betting is for everyone, even the inexperienced.
How much money do I need to start?
You can start with as little as £10. The bigger your budget, the more profit you will make.
How long does matched betting take?
Sign up offers should take around 15 minutes to complete, and the reload offers should take even less. As you finish more offers, the whole process will speed up.
Is matched betting worth it?
Although matched betting is no longer as successful as it once was, it is still profitable and definitely worth it.
Is matched betting a scam?
Matched betting might look illegal, and tax-free money obtained by taking advantage of bookmaker incentives could appear suspicious. But,
it is not a scam
, and it is completely legal!
Why do bookmakers allow it?
While one player uses the matched betting method, the bookmaker will still make money on the other ten who simply lose their bets.
Can you withdraw after a sign-up offer?
Yes, you can withdraw funds after the sign-up offer as long as you have met the wagering requirements.
Do you have to pay tax on profits?
Matched betting is a tax-free technique to profit from free bets by using bookmaker promotions.
How quick is it to learn?
Matched betting is not a simple subject, and it takes a few days to acquire the necessary knowledge about it. Our complete tutorial should make it easier.
Will it affect my credit score and/or mortgage application?
Matched betting has no impact on your ability to obtain a mortgage and does not affect your credit score.
Should I use a new bank account?
There's no 'best bank account' for matched betting, and there is no reason to use a separate bank account as matched betting is legal.