LiveScore is the first and best online service for sports viewers, bettors and traders. It was established in 1998.
They are popular for providing valid live sports information to keep sports enthusiasts updated. With LiveScore, you can view different live sports analysis ensuring that you never miss any sports action.

With LiveScore, you get to follow every data on over 30 sports and 3000 leagues. They made it possible for you to follow the live results of many events simultaneously.
One amazing thing about LiveScore is its device-friendly optimization. With them, you'll get in-depth analyses of football and other popular sports from any internet-accessible device.
Even at the excellent sports media, Livescore provides, many still doubt their proficiency.
In this review, we'll introduce you to everything you need to know about the renowned LiveScore.
Chapter 1
Key Features
LiveScore satisfies sports enthusiasts with many outstanding features. Here are the top ones that stand out:
Updated Live Betting Odds & Bet In-Play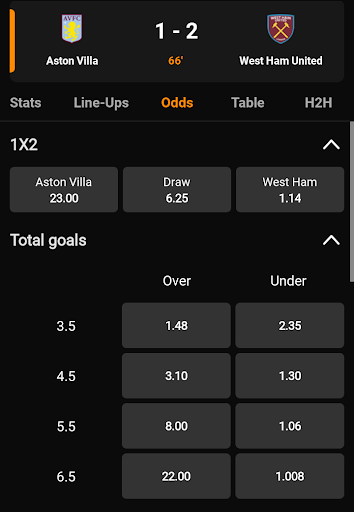 Apart from being a sports media platform, LiveScore extended its services to sports betting. They considered bettors who use their platform to view and access sports details.
In turn, you get updated odds for all sports. Now, sports gamblers can bet on their favorite sports through the platform.
They joined the gaming industry to provide interesting and favorable odds for gamblers irrespective of the sports.
If you notice any extortion or cheating on your current bookie, quickly make your way to LiveScore.
You'll be treated with utmost care and also expect a welcome bonus on your first deposit. It's free to sign-up.
Classified Sports News and Information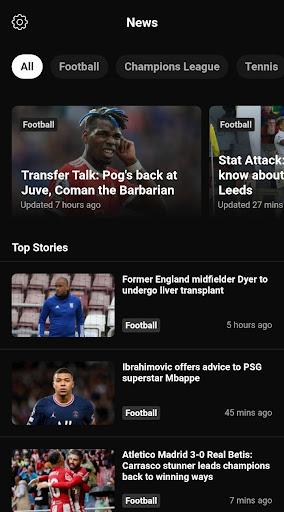 LiveScore helps you in many ways, especially with information and news on different sports.
News before every match and even after the match is what you'll see while using this platform. Without watching live matches, you still get the chance to know about everything in the match.
Let's assume you're busy during one of your favorite games; with LiveScore news, expect the result of every occurrence on that game.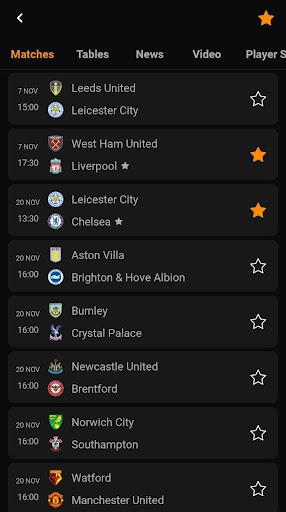 You will also find sports fixtures, including H2H, league standings, and even additional information on your favorite sports.
And for team sports like football, basketball, and others, you get to see their lineups before the match starts.
LiveScore also gives accurate results and occurrences in games, including fouls, red cards, and many more.
Real-time Notifications
LiveScore provides efficient real-time push notifications for your favorite team and sports.
This notification is one of the main features any sports media can offer its users. With this great feature, you won't miss out on goals in your favorite events.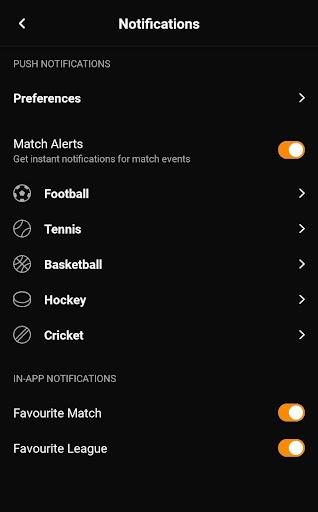 You can access the notification option in the settings menu. Turn the match alerts on and start getting instant notifications for match events.
LiveScore has even provided push notifications on different occurrences like red cards, penalty awarded, and many more.
You're free to set up the notifications to pop up with sound automatically. Once you're done setting the push notifications, start enjoying your games differently.
In-Play Live Match Analysis and Visual Commentary Coverage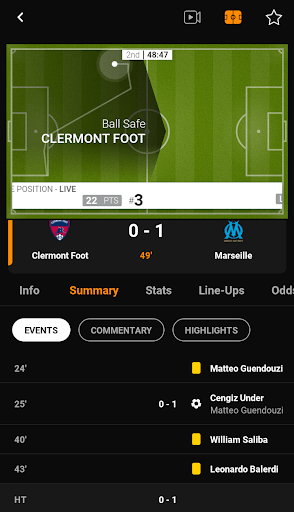 LiveScore also entertains its users with in-play live match analysis and visual commentary.
With this feature, you can now view live matches through projectile analysis.
It shows you the present match play in the projection of the ball and information on occurrences in the event.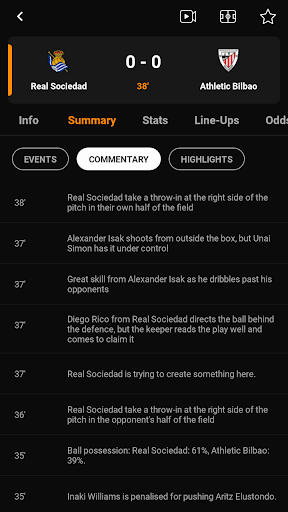 To make it more interesting, they also use visual commentary to communicate the occurrences in the events to sports enthusiasts.
You get to see a written format of commentary on occurrences in your preferred sports event.
Ability to Track Your Favorites Progress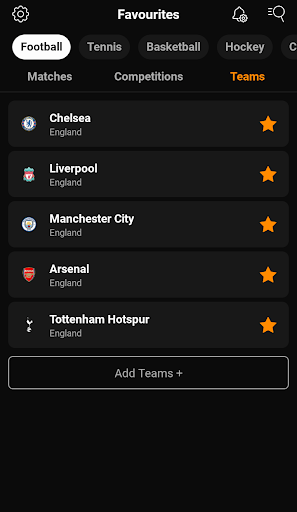 LiveScore allows users to track the progress of their favorite team. This is not something every sports platform can deliver.
But with LiveScore, you can select your favorite sports team, leagues, and even matches to stay in touch and get notifications on them.
This can be done especially on the app. It's also free to download the LiveScore app from the Google play store, Apple Store, and other devices. Get yours today and stay in touch with your best sports.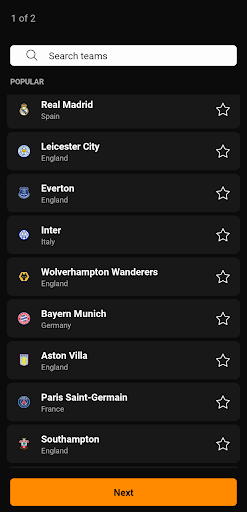 This feature applies to all sports and leagues. It ensures you get updated on every new move your favorite sports team makes.
Chapter 2
How to Use LiveScore for Successful Betting or Trading?
Sports betting is one of the newly introduced services LiveScore provides. It comes in handy for sports bettors and traders who wish to extend their horizons.
They have gathered splendid marketing tips, odds, and predictions for punters to gain huge earnings. Here are major ways to maximize LiveScore Bet:
Updated Odds on Different Sports
LiveScore offers reasonable odds to boost bettors' winnings. They generate odds in great competition with other existing markets. You can easily view and compare them. You'd find out the thoughtful odds they provide to increase their users' earnings.
Quick Updates for In-Play Betting
LiveScore is the best for their swift and accurate updates that are in sync with live games. Every bettor knows how important watching live games are to their betting endeavors.
That is why LiveScore has gone the extra mile to provide swift updates in sync with live games.
To learn more about live betting please check out this guide.
Pros
Attractive user interface
Real-time updated odds
It covers wide selections of sports played worldwide
Flexible push notifications
View live scores
Friendly device optimization
Cons
All features are not available for each sport
Chapter 3
Important Things You Need to Know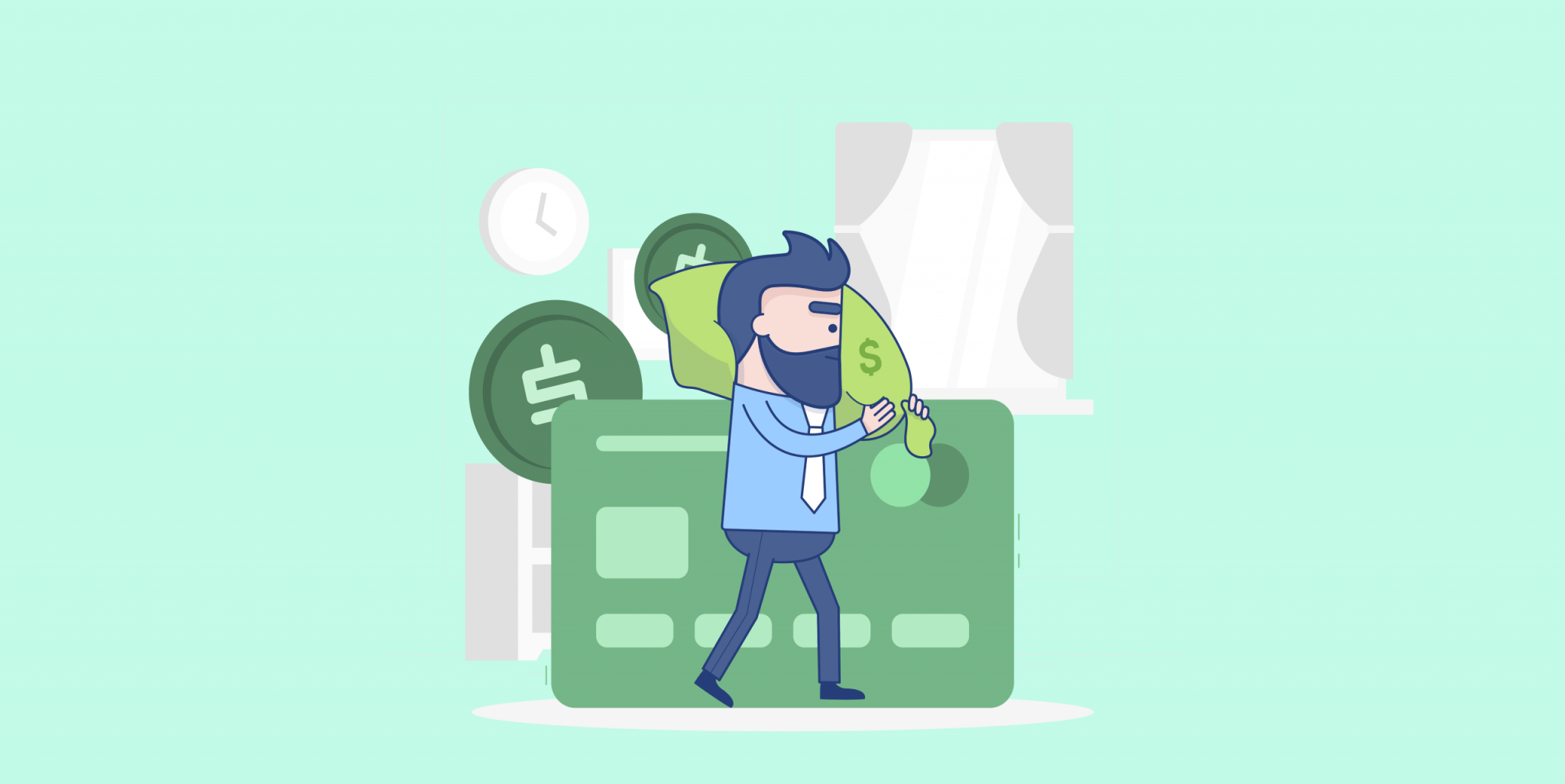 Here are a few vital things you need to know about LiveScore before using their services:
You Bet At Your Own Risk
Using LiveScore betting services for your gambling endeavors will be at your own risk. Note that LiveScore won't be held accountable for any legal loss you incur while gambling.
So, don't be carried away by the betting odds on the platform. Think properly before staking your hard-earned money on a bet.
The Best Sports Media Platform
Apart from being the first online sports media, LiveScore remains the best of all. Their services are widely recognized worldwide to keep sports buffs updated on their favorite sport.
Chapter 4
Conclusion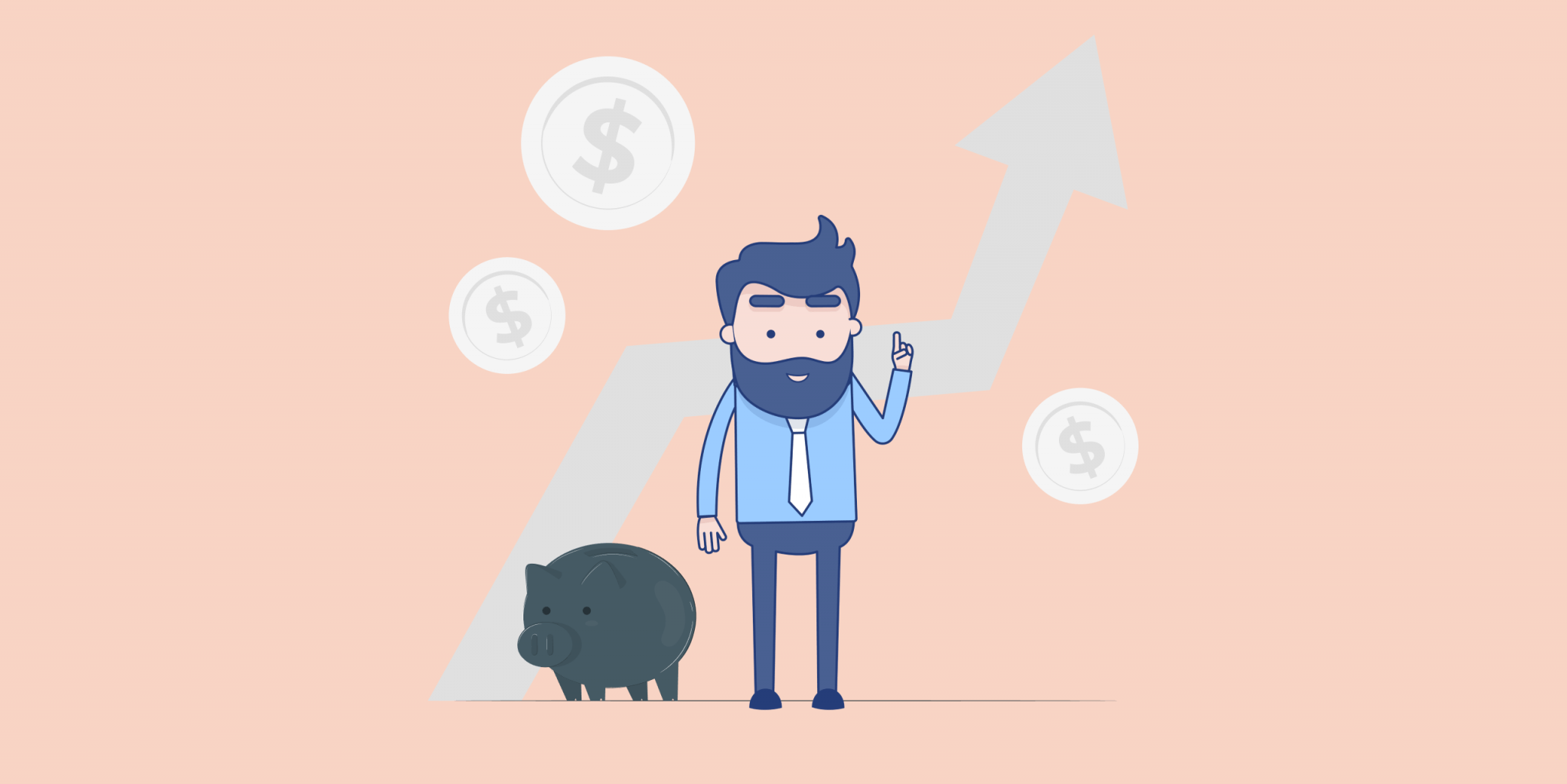 As stated earlier, LiveScore is the first and best sports media platform. Their newly launched betting service makes it one of the best platforms for betting and trading.
We all know gambling requires more than just a good strategy. But with LiveScore, using a good betting strategy and knowledge will put you on the right path to winning streaks.