Over the past century, the dutching technique has continued to be a legitimate and most-sought-after betting system with many profitable opportunities.
This technique aims to provide bettors with the chance to edge bookmakers at race gambling.
This popular system has gained the heart of many punters because of its ability to increase the chances of winning a single event.

The Dutching System is popularly used in horse racing and football to offer bettors the chance to make more money.
Through this detailed review, you'll get clear insights and understandings of how the horse racing dutching strategy works.
We'll also be giving you examples and tips you too can follow to join other winning players bag lots of profits using the system.
Chapter 1
How Does Horse Racing Dutching Work?
Dutching, alternatively called Dutch betting, is a betting technique of backing more than one outcome of an event as opposed to one.
Therefore, dutching horse racing works by backing more than one possible outcome of a horse racing event.
By doing this, you aim to profit from one of your staked outcomes by backing multiple outcomes of the same event.
This technique works by splitting the punter's stake and placing it separately so that whichever wager wins an equal profit is made.
However, knowing the basics of this betting system is one crucial aspect. As that, knowing the correct amount of stake to place to guarantee an equal profit regardless of which selection wins.
The technique is indeed resourceful since it helps minimise losses and protect your bankroll by maximising your winning chances.
Example
If we decide to bet on a six-starter horse racing event and make a dutch wager on two of the horses.
That means a £50 stake will be split to cover two of the selections. There's an equal stake and a reduced stake bet type for the dutching technique that depends on the odds.
And following the first, the stake is split into equal halves for equal odds. And the latter adjusts the stake to make sure a profit is made from unequal odds.
That means £25 for horse A and £25 for horse B. If the odds were at 3/1 for the horses, it implies an equal stake, where £25 each is valid for the two selections.
So, if either of the horses wins, you're in for a potential profit of £100 return on the £50 stake. But remember, if neither wins, you lose the wager.
On the reduced stake side, we assume unequal odds of 6/1 and 3/1 respectively for horse A and horse B.
To balance the profits, the stake will be split unequally. For example, If you make a total stake of £15, that's £5.45 for horse A and £9.45 for horse B.
This way if horse A wins, you get a total return of £38.15, which is a profit of £23.15 from a £15 stake.
If B wins, you get a total return of £38.20, which is a profit of £23.20 from a £15 stake. Sweet right?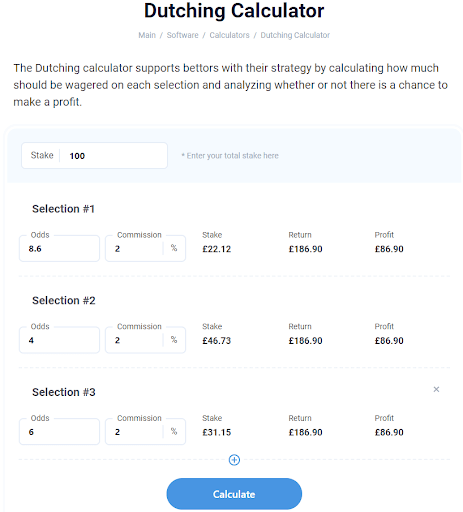 Pros
It helps minimise the risk of losing money.
Maximises profit by sparing one or all of the multiple selections to win.
Cons
Smaller profits.
A tough betting strategy for beginners.
Requires basic math calculations for correct staking.
Read also: Greyhound Dutching System
Chapter 2
Can You Make A Living Dutching Horses?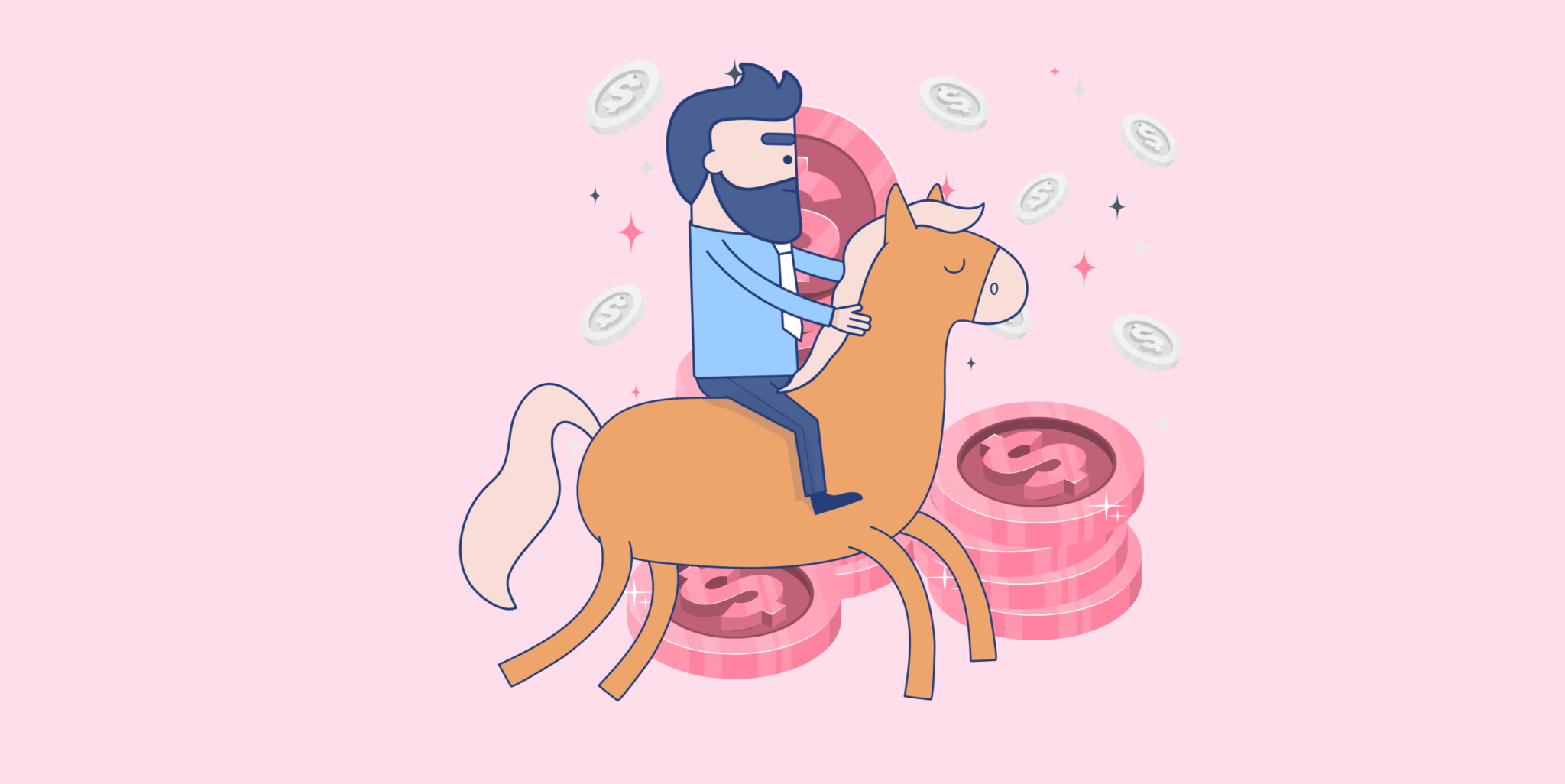 Many ask how possible dutching horses for a living is. The honest answer is yes. With the simple technique of dutching, you gain an edge over the market.
This edge allows you to make multiple selections to make money from one of the selections. Your stake is split to cover all the selections to guarantee equal profits on either of the selections.
For any bettor to make this a lucrative betting strategy, they must truly understand the dutching calculations.
Fortunately, prominent exchanges like Betfair exchange apply an automated calculator that does the math for traders.
All you just have to do is pay attention to the details, work out your wagers, and make real money online.
Additionally, a good risk management plan can also make you a happy punter using the horse racing dutching system.
Chapter 3
Tips and Tricks From the Expert
Another realistic measure to making the horse dutching strategy a profitable endeavour is to follow the paths of expert traders in the field.
Thankfully, this section will be covering 7 tips and tricks from expert traders even a newbie can apply and start making consistent profits.
Let's go!
Understand the basics of the dutching technique.
Do your research before venturing into racing events.
Follow honest and expert predictions on racing stats and shows.
Avoid chasing losses after facing a consistent losing streak.
Follow a good risk management plan.
Avoid blind betting; make sure you're aware of the market situation before betting.
Wait for the right circumstance in events to increase your winning chances.
Stay calm and patient with your profits.
Chapter 4
Bottom Line: Should I Use Horse Racing Dutching Strategy?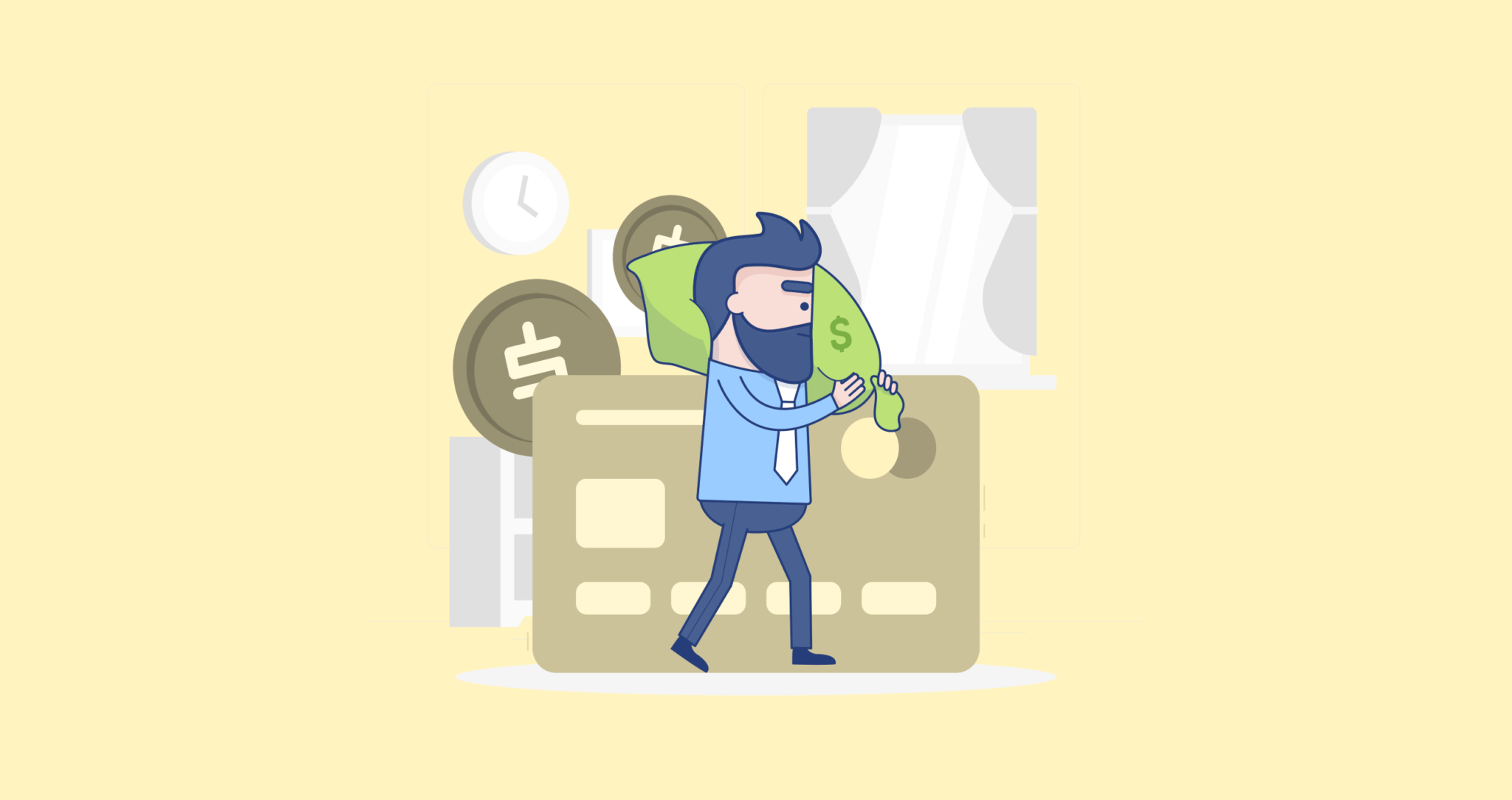 Horse Racing Dutching Strategy is a famous betting strategy used to maximise winning chances for maximum profits.
Although the risk to reward ratio of this strategy is low still, using it rightly can set your games right. Firstly, you need to pay attention to the math details to equally balance the amount of stake and rewards.
You also need to be patient at making the right choice of racing bets. If you want to increase your chances of winning using this technique, it is advisable to wait for the right circumstances.
Due to the arrangements of multiple selections on an event, the odds of this technique are comparatively low.
Deciding whether to use this strategy now depends on how tolerant you're with the market. Find a range of selections with very low outcome possibilities.
This way you get the chance to place dutch bets on multiple selections with a very high probability of winning.
This Betfair trading strategy raises a player's chance of consistently making profits effortlessly. Now, it's up to you whether this strategy is the right path for you.