Let's start with a Matchbook promotion review.
Unless you've been living under a rock, you'll know that Matchbook is fast becoming one of the best betting exchange companies in the World.
A genuine betting exchange with easy-to-use software, fantastic peer-to-peer odds, and some superb welcome bonus offers.
In this article, I'll share with you everything you need to know about their ongoing promotions and how to get them.
But first, let me ask you a question.
Do you want free money?
It's a genuine question.
Because that's what Matchbook is offering new customers as a sign-up bonus, there are terms, of course (there always is), but it's true, you get free money!
There are other promotional offers available too.
As of writing, Matchbook is offering you the choice of three welcome bonuses — all pretty darn good as well.
If you want to know more about these promo offers and how to get them, then stick around because I'm about to spill the beans.
Chapter 1
Matchbook Main Bonus Offer (Is There A Catch?)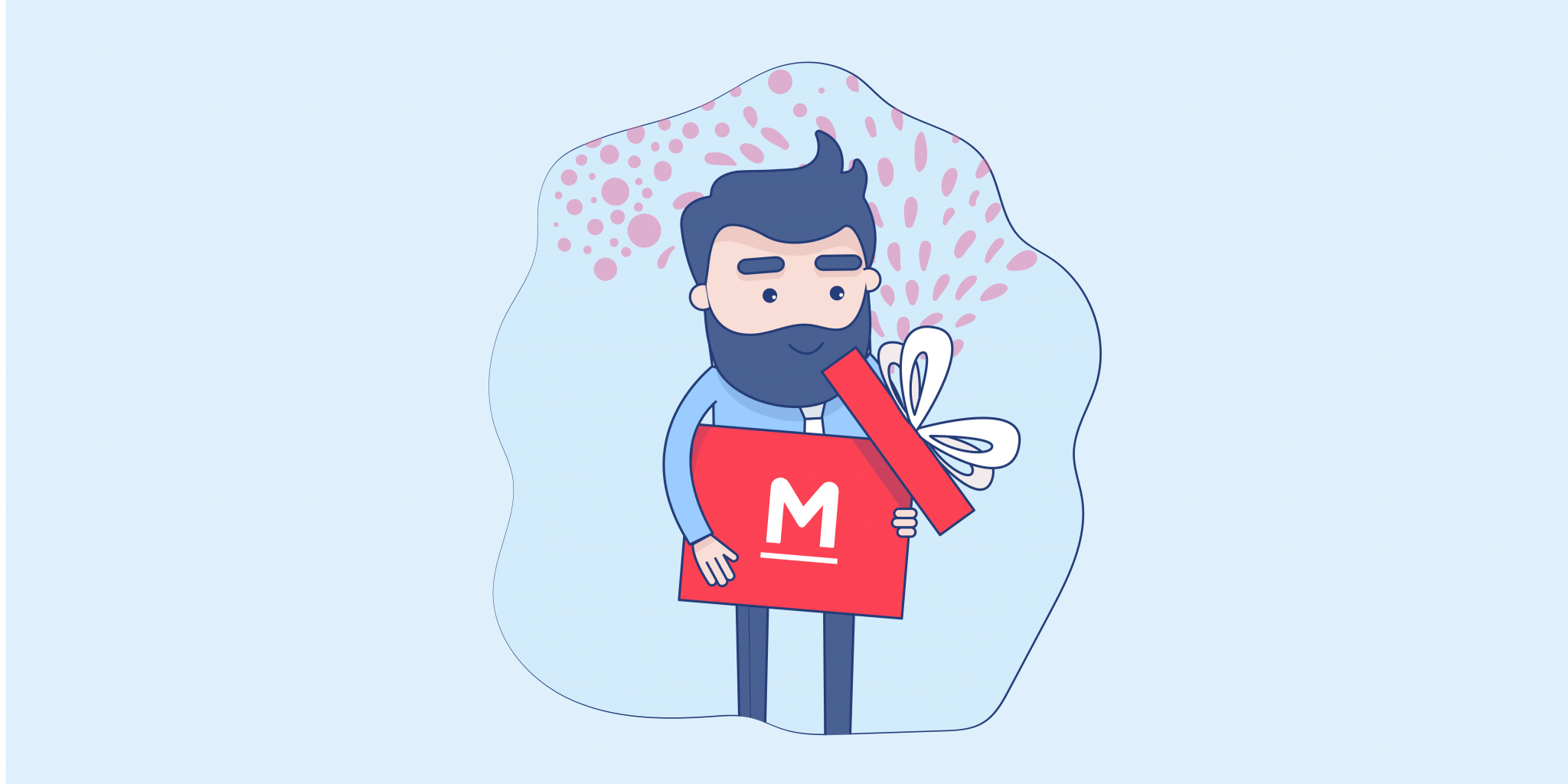 Check out the Matchbook Sign Up Bonus Bet £10, get £15 Bonus!
• Turnover requirements,
• Promo code,
• Pros and cons,
• And we drop some tips!
Find out more below!
The main bonus offer provided by Matchbook Exchange is the "Bet £10, get £15 offer.
It's available to new customers only by entering a promotional code when signing up to the site.
To receive the bonus, you have to bet £10 or more on your first bet with odds of over 1.8. After that, you receive your £10 bonus funds and a further £5 free bet once you've rolled over the original funds at least once.
Is there a catch?
There's a slight catch, but a reasonable one. As mentioned, you must roll over your free funds.
For example:
You bet £10 on a horse with odds of 1.8 or more and hopefully win; however, whether it wins or not, you'll receive the £10 bonus funds once the original bet has settled.
You will then have to place a bet for the same £10 value on the same odds of 1.8 or more to withdraw the money from Matchbook.
In addition to this, the following rules apply:
Available to new customers only (and from one household)
Bet to be placed within seven days of registration
Promotional code has to be used and entered correctly
Only available for those who sign up using debit or credit cards
You can't cash out on the bet
Tips For Success
To give you the best chance of spinning these funds up for a profit, you're best to bet on a market in which you have the most knowledge.
I would also only bet on odds of 1.8 to 2.0.
Example: Place £10 on a football team playing at home with active odds of 1.8. If you win, that's £8 profit, and you have qualified for the free £10 bet, which will be in your account within 72 hours.
You now have to roll over the free money at least once.
I would place two £5 bets on two football teams with odds of 1.8. This will give you a better chance of winning and at least another £4 profit.
Once rolled over, you'll also receive a free £5 multiple bet, so another chance to make a profit.
Pros
Good welcome offer
Free money
Additional £5 multiple bet
Easy to qualify
Cons
Only for new customers
Have to deposit with debit or credit card
Overall, this is an excellent welcome bonus from Matchbook and one that's easy to obtain. It also comes with an extra £5 free multiple bet for you to use on the weekend.
Chapter 2
Matchbook Promotion: Second Sign Up Bonus Offer
And here are the most popular Matchbook promotion – 0% Commission!
• 0% commission, but for how long?
• Do we need a promo code?
• What are the advantages and disadvantages?
Let's take a look!
Another joining offer for new customers is the 0% commission offer. You pay no commission for 30 days from the date of registration.
This is another good sign-up bonus from Matchbook and is more suitable for those who will be betting a lot on the exchange.
The amount of commission saved can increase rapidly if you consistently place or lay bets throughout the month.
What Is Matchbook Commission?
When you bet on Matchbook, you're betting against other pundits and not the house like you would with a standard everyday bookmaker. This enables you to get better odds and better returns.
As you're not betting against Matchbook, they will never make a profit unless they charge punters a commission on their winnings.
Pros
Excellent offer for regular punters
30 days commission-free
No qualifying bets are needed (Just start with 0%)
Commission saved adds up quickly
Cons
Not suited for occasional betters
No Paypal allowed for this promotion
No API or trading software allowed
The zero-percent offer for 30 days is a fantastic bonus from Matchbook. If you only place bets occasionally, the bet 10 get 15 offer is probably for you;
However, if you bet regularly, this offer is one to consider carefully because it could save you quite a bit of money.
Chapter 3
Matchbook Sign Up Offer (Greyhound Only)
Interested in Greyhound?
You've come to the right place, Matchbook has prepared an offer for you!
Check now how to claim it and what are the terms and conditions!
The final welcome bonus for new customers is the bet 10 get 10 offer. Unfortunately, it's a bit more specific because it can only be used on the greyhound market.
You simply place a bet on greyhound racing with odds of 1.8 or over. Once the bet is settled, you'll receive a further £10 as a bonus to place on another greyhound race.
Just like the main Matchbook offer, you'll need to roll over the free money with at least one bet on odds of 1.8 or better.
Tips For The Greyhound Promotion
You can use the earlier tips provided for the main promotional offer mentioned above. The only difference here is that you're betting on the dogs.
Pros
Free Money (Everyone likes free money)
Easy to obtain the bonus funds
Great for the greyhound lovers
Cons
You can only use it on the dogs
Debit & Credit cards only
Bonus needs to be rolled over at least once
Not as good as the other promotional offers
If you like to bet on the greyhounds, this promotion offer will likely stand out.
However, when you compare this promotion with the main promotion, you'll probably realise that this offer is not worth using.
You're better off using the main offer of bet 10, get 15, as this can be used on any market, including the greyhounds — plus you also get the free £5 multiple bet.
Chapter 4
How To Get The Matchbook Bonus: Step-by-Step Guide
A brief summary of all the Matchbook promotions!
Find out how to get them,
and what the promo codes are!
I'm going to share with you the process to receive the bonus money for the three promotional offers from Matchbook.
Let's start with the main sign offer.
Bet £10 get £15 Promotion
Sign up for Matchbook using the promo code 'MATCHBOOK15".
Place a £10 bet on any market with odds of over 1.8.
You will receive your free £15 bonus funds within 72 hours.
Once received, you will need to bet the free money at least once on odds of 1.8 or more in order to withdraw and receive your further free £5 multiple bet.
Withdraw your winnings (hopefully) or use them to build up your bankroll.
0% Commission For 30 Days Offer
Just like the main offer, you will need to sign up to Matchbook, but this time you will use the bonus promotional code "COMMFREE".
Receive zero-percent commission for 3o days.
Yes, it's that simple.
Bet £10 get £10 (Greyhounds)
Again, sign up, but this time you will use the signup code "GREYHOUNDS".
Bet on the greyhound market with odds of 1.8 or higher.
The free £10 will be credited to your account within three days, and you will need to roll it over once.
Withdraw your money.
Chapter 5
Terms & Rules: Don't Ignore Them.
Terms and Conditions!
Why are they so important?
Find out the details!
When signing up for Matchbook, you must enter the correct promo code.
In addition, you need to be a new customer, and nobody else from your household would have signed up before as the promotion is limited to one account per household.
A debit or credit card is required, and during your initial first bet, you mustn't cash out; otherwise, the promotion is invalid.
It's also important that you don't sign up through any third-party software, and you must roll over your bonus funds at least once with odds of 1.8 or greater.
The only exception to the rollover requirement is the 0% commission promotion — with this offer, you just need the promo code.
You can read the full terms for each promotion here.
Chapter 6
FAQ
We have gathered the most frequently asked questions!
Make sure you know the answers to each of them!
Still have a question?
Let us know in the comment below!
Below is a list of the most popular questions you may have with regards to Matchbook exchange and the Matchbook promotions.
How Do I Use The Matchbook Promotion code?
When signing up to Matchbook, you enter your name and personal details. You then select the currency you want to use, and a promo code box is available for you to enter your code.
Does Matchbook have a referral program?
Yes, they have an affiliate program for both the sportsbook and casino sections of the site. You earn money by referring people to the site.
Can I claim the bonus from the Matchbook App?
Although some people will say yes, entering a promo code when registering through the
Matchbook mobile app
is not possible. You're best signing up from a desktop to make sure you get the bonuses.
Where Can I Use Matchbook?
You can use Matchbook in over 40 countries, including the U.K. and Ireland. However, some countries are not allowed to register an account — America, Canada, and Australia are a few of the countries forbidden.
Is The Matchbook Promotional For New Customers Only?
Yes, the promo codes provided in this article are for new customers only. However, Matchbook will occasionally send out new offers for existing customers, so be sure to keep an eye on your email.
Is Matchbook A Safe Company To Use?
Matchbook has been around for a good few years and has many customers from numerous countries. They are fully regulated and are a safe and secure betting exchange to use.