We're not going to beat about the bush. We're here to tell you exactly how it is.
Comparing Betfair with Matchbook is like comparing Goliath with David.
The power and greatness of the former are undeniable and vastly superior to the latter.
However, as we all know, Goliath also had his advantages.
Can the same be said about the Matchbook exchange?
Let's find out!
Chapter 1
Matchbook Betting Exchange Promotions
We've reviewed the Sign-Up offers available on the Matchbook exchange.
• Bet30 Get30
• £30 Money Back
• 0% Commission For 90 Days
Which one will be the best for you?
Check it yourself!
Let's start with the most attractive and enjoyable thing for bettors, namely Matchbook's welcome bonuses and promotions. Almost every player pays attention to the offers that the various exchanges have laid out before they start playing there.
Matchbook is currently offering three promotions, with which they are trying to attract as many customers as possible.
So, what do they look like?
Read on to find out!
Sign-Up Offer – Bet30 Get30
The name of the bonus speaks for itself, but let's look at the various aspects of the bonus in more detail.
1. Create a new account with bonus code: MATCHBOOKNFL
2. Deposit and place £30 worth of bets on the NFL at odds of @1.8 or greater.
3. You will get a £10 Free bet for each of the next 3 NFL gameweeks. A total of £30 in Free Bets.
The maximum refund that can be paid is 3 x £10 Free bets, and the payment of the refund will be made in the currency of the customer's Matchbook account. £1=€1=$1.
Sign-Up Offer – £30 Money Back as a Free Bet Get10 On Greyhound

Matchbook offers one of the highest cashbacks available on sports exchanges.
Let's check out the terms and conditions:
1. Create a new account with bonus code: MATCHBOOK30
2. Place your first bet at odds of @1.8 or greater.
3. If it loses, Matchbook will refund your stake as a single free bet.
4. Refunds will be applied to your account within 72 hours of the qualifying bet being settled.
As you can see, the rollover conditions for both of the above bonuses are pretty much the same.
However, the latter bonus is quite different, but even more attractive!
Sign-Up Offer – 0% Commission For 90 Days
No trader likes extra fees. Matchbook has a great promotion that you won't find anywhere else.
Matchbook's 0% commission for 90 days is ideal for everyone, whether you're a beginner or an experienced bettor.
What about the conditions?
Trivially simple!
Use the bonus code 'COMMFREE90' when you sign up for Matchbook
Use a credit or debit card to make a deposit. This deal does not apply to e-wallets
For the first 90 days, you will receive 0% commission on all sports.
Chapter 2
Commission
How much commission does Matchbook charge?
How does it look after the promotion expires?
How do we even calculate commission?
Let's find out!
So, now we know what we need to do and how to get 0% commission from Matchbook betting exchange for 30 days. But what do commissions look like the rest of the time?
If you live in the United Kingdom, Isle of Man, Channel Isles or Ireland, we have good news for you!

Matchbook only charges a 2% (or 4% ) commission on your net profit in the market. You will not be charged for losing bets.
What does the commission rate depend on?
Residents of the United Kingdom, Republic of Ireland, Channel Islands, and the isle of Manwill be charged a 2% commission on winnings.
However, Matchbook will levy a 4% commission on winnings of customers from the rest of the world. But when it comes to enhanced special markets, all Matchbook clients will be charged a 5% commission rate on net earnings.

The following equation may be used to determine how much commission you will be charged:
((Stake * Odds) – Stake) * Commission Rate = Commission Charged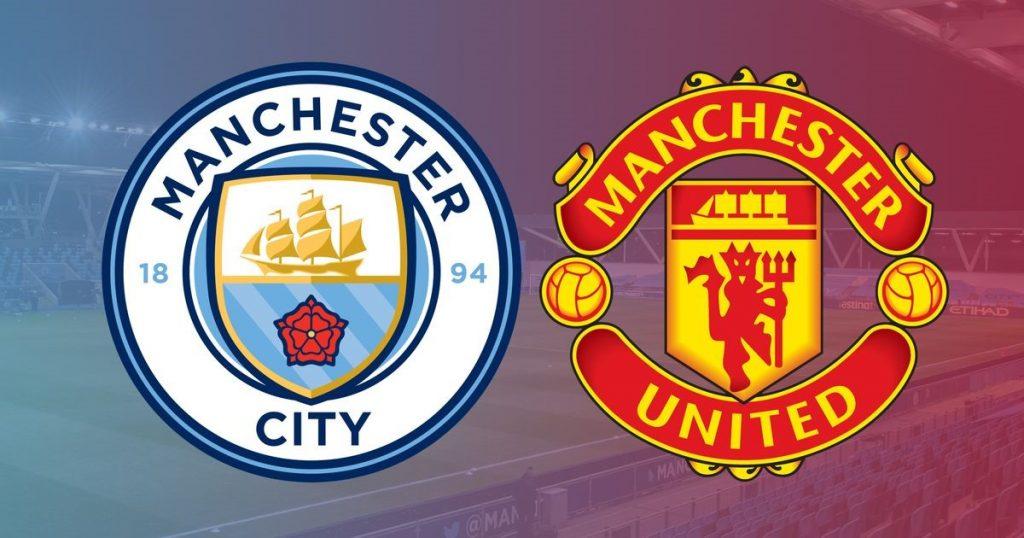 Manchester City vs Manchester United
Odds: Manchester City to WIN – 2.20

Using the aforementioned equation, and a 2% commission rate, the return on a £100 wager on Manchester City at 2.20 may be calculated as follows:
((£100 * 2.20) – £100) * 2% = £ 2.4 Commission
If Manchester City had won, you would have been charged a total commission of £2.40 on your wager, resulting in a profit of £117.60 and a return of £237.20.
Chapter 3
Liquidity
Liquidity – a key factor in choosing the right exchange.
How does Matchbook liquidity look like?
Is it worth considering playing there?
Let's check it out!
The amount of money waiting to be matched for a specific market is referred to as liquidity.
At a betting exchange, a bet must be matched by at least two people. One is betting in favour of a result, while the other is betting against it.

You can't place a back or lay bet on a market with no liquidity. With this in mind, the market's liquidity is shown just beneath the market price (odds), as illustrated below.

As you can see, even though these are the most popular events of today, the liquidity is not great.
For our matched betting purposes, Matchbook's liquidity for larger, more popular events is acceptable.
However, we would avoid betting with Matchbook on less popular markets, as the liquidity, there is significantly lower.

Matchbook is trying to improve liquidity in the existing markets before increasing its numbers.
So let's keep our fingers crossed that they will succeed.
Chapter 4
Sport Markets at Matchbook Exchange
What sports does Matchbook offer?
What do they offer in sports such as:
• Horse Racing
• NFL
• Football
• Cricket
• Golf
Matchbook currently carries all of the sports shown in the infographic above. Here, we'll take a closer look at how things are going for the most popular sports on this exchange.
Horse Racing
Nothing compares to the exhilaration of horse racing betting!
And at Matchbook, you can jump right into the action in all of their horse racing markets, where you'll find some of the best odds in the world.
Matchbook offers odds to win and place on horse racing from the United Kingdom, Ireland, and South Africa, as well as ante-post betting on major forthcoming events.
NFL
Matchbook claims to have the tightest moneyline odds, the widest range of handicap and total spreads, and the most liquidity across all games.
But this is far-fetched, and the reality may be very different from this.
Matchbook provides NFL betting odds for regular season and playoff games. They also have Super Bowl promotions.
Football
Matchbook offers markets from the biggest leagues from around the world, but only from the biggest leagues….

Matchbook has markets covering the 1X2, handicaps, goal totals, and more at industry-leading prices, whether you want to wager on the Premier League, La Liga, the Dutch or Portuguese leagues.
By the way, TheTrader prepared the in-depth guideline to Football Trading with profitable strategies and expert tips. We hope you'll enjoy it!

However, if you would like to place your bets in lower leagues, we have to disappoint you: you won't find these markets on Matchbook, whether it's the second league in England or the second league in Tajikistan.
Cricket
Matchbook offers outstanding odds and markets for cricket betting, whether you prefer the fast-paced excitement of a T20 match or the more leisurely pace of a five-day test match.
On cricket from across the world, you may bet or trade on outrights and moneylines. On Matchbook, you will find cricket markets from leagues such as the ICC Test Championship, England Vitality Blast, Twenty20 Internationals, Caribbean Premier League, ICC Cricket World Cup, ICC Champions Trophy, Ashes Series, and more.
Golf
Matchbook generally offers televised golf tournaments, for example, BMW Championship, Omega European Masters, Ryder Cup, The Masters Tournament, U.S. Open Championship, The Open Championship, U.S. PGA Championship, and more.
Chapter 5
Registration: Step-by-step guide
Follow us through the step-by-step registration process!
Find out where and what promo codes you should use.
Check what documents you need to use to verify your account.
Here we go!
Setting up a Matchbook account is easy.
We'll walk you through the process so you won't have any problems.
Let's go!
Step 1
After that, simply press the 'Join Matchbook' button to begin the registration process.
Step 2
A window will appear in which you have to fill in basic data such as your email address, username, etc., which will be used to log in to your account, and of course, your password.
Then you can choose from six currencies such as:
Another important point is to enter the appropriate bonus code, which we covered earlier in the article.
Enter the code according to your preference.
As a reminder, the Matchbook bonus codes are as follows:
| | |
| --- | --- |
| Bonus Name | Bonus Code |
| Bet30 Get30 | MatchbookNFL |
| £30 Cashback | MATCHBOOK30 |
| 0% Commission For 90 Days | COMMFREE90 |
The final thing in this step is to enter your phone number, after which we can move on by clicking the 'NEXT STEP' button.
Step 3
In this step, we need to provide more details such as:
First Name, Last Name, and our Date Of Birth.
At this step, Matchbook is already trying to secure our account, so we also need to select a security question and provide an answer.
The last thing in this step is to choose where you will mainly play, whether it will be the exchange or the casino or maybe both, and also to set daily, weekly, or monthly deposit limits.
After that, we move on to the last step of registration.
Step 4
Finally, we reached the last registration stage, where we just need to enter our place of residence details.
These must be up to date, as we will need to verify our account by uploading an ID document.
In addition to our personal data, we can also opt-in to receive the newsletter, which will inform us about the latest offers and promotions.
However, this is optional, so you don't have to mark it.

That's it! You can click the 'CREATE ACCOUNT' button to finish the registration.
When it comes to account verification, don't worry, it is standard practice for any reputable gambling business.
Matchbook must verify the personal information provided when setting up Matchbook accounts in order to comply with legal obligations.
If Matchbook does not receive the verification documents within 72 hours, they reserve the right to suspend accounts and withhold funds until the necessary documents are received, so make sure you can do this in time!
Photographic ID accepted:
Full passport
Driver's license (Front and Back)
National ID card (Front and Back)Address Verification Accepted:

Utility Bill
Bank Statement
Tax Bill or Government-issued letter
Chapter 6
Deposit and Withdrawal
In the following chapter you will learn:
• What deposit methods does Matchbook have?
• How can you make a withdrawal?
• What you need to do before you can withdraw money?
Deposit
We don't want to bore you, so we'll get straight to the point.
On Matchbook, there are four payment methods to choose from:
Visa, Mastercard credit/debit cards
PaySafeCard
Neteller
Skrill
For each method, the minimum deposit amount is £10, and the maximum is £2000.
The funds are usually deposited into your account immediately.
Withdrawal
Wondering what kind of withdrawal methods are available on Matchbook?
Credit/debit cards from Visa, and Mastercard, bank wire, Neteller, and Skrill are all available. Options may vary based on jurisdiction.
Before withdrawals may be permitted, Matchbook account holders must verify their accounts.
It's important to note that you can request a withdrawal using the method you used the first time you deposited funds into your account.
Chapter 7
Cash out
Find out if Matchbook has a Cash Out feature.
If you don't know where you should look for it, we are happy to help you!
What if you can't use the Cash Out feature?
Check it out!
Cash Out is only available for Matchbook Exchange markets and not for Matchbook Casino.
Customers can use the Cash Out option to lock in a profit or minimize their risk on a runner before the tournament ends.
A Cash Out sign will be shown next to a runner on markets where Cash Out is available.
Cash Out is not accessible if the Cash Out sign is not displayed next to a runner. Customers should not assume that once a wager has been placed, Cash Out will be available.
If you are unable to cash out your bet, there may be insufficient liquidity in the market for you to do so, or the odds on the bet may have changed, which is a typical occurrence during live events.
Chapter 8
Mobile App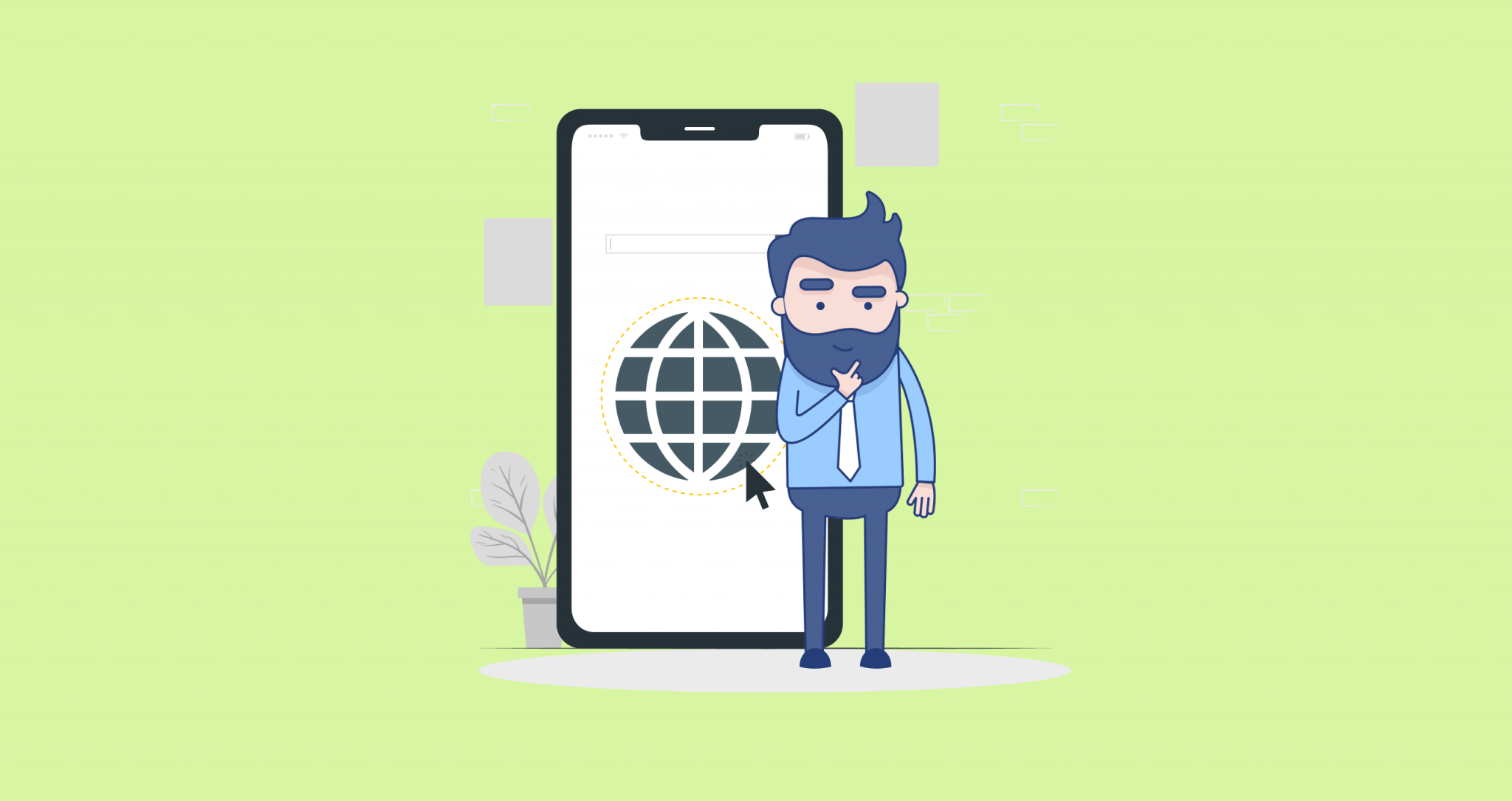 Matchbook Exchange mobile app for systems:
• iOS
• Android
Where to download the app, and are there any differences?
Let's find out!
These days, the Matchbook mobile app is an integral part of the ongoing control of our betting.
So whether you want to place a bet or take advantage of the cash out feature, Matchbook provides us with this on both Android and iOS smartphones.
Installation should not cause any problems.
Simply click on the link depending on your system to launch the Play Store or App Store and download the application. All you need is a stable internet connection via WIFI or 3G/4G/5G.
Matchbook for Android
Matchbook for iOS
The Matchbook app has exactly the same markets as seen on the website.
So you can use and enjoy the complete offer wherever you are.
Chapter 9
Trading software at Matchbook exchange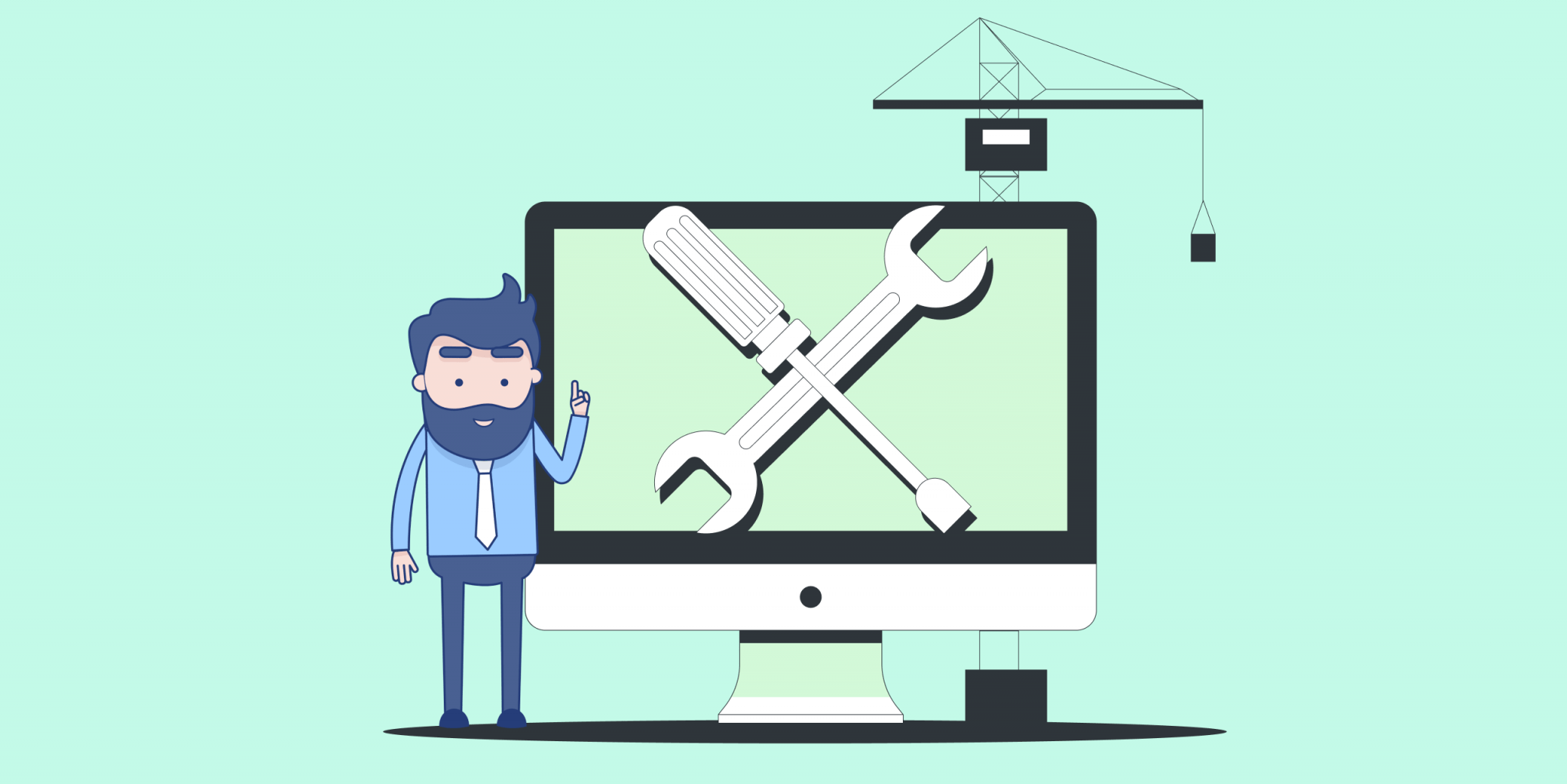 We're reviewing the best and most popular Matchbook trading software!
• Geeks Toy
• MB Bot Manager
How can they help you and is it worth using them?
Let's take a look!
Geeks Toy

Geeks Toy is probably the most popular trading app, and with good reason! It has many valuable features necessary for every trader.
We won't go into detail about this software in this article because we covered it in-depth before, so go and check out the honest and detailed review over at THIS link.
MB BOT Manager
Although the main page is called BF BOT Manager, since they provide software for Betfair, Betdaq, and Matchbook, don't let the name of the software fool you.
Matchbook has officially approved MB BOT Manager, and it works with that Exchange as well.
Sports Trading, Dutching, Back/Lay, Soccer Draw, and Notes are just a few of the features available in this software.
One feature that stands out is the ability to run multiple strategies simultaneously on Betfair and Matchbook for different sporting events.
BfBotManager offers a free trial if you want to try out the program for yourself.
As a result, feel free to thoroughly study the trading software's features and functionalities before purchasing.
Chapter 10
Security
• Is Matchbook even legal?
• Is my money safe on the Matchbook exchange?
• Does my country of residence affect this?
We answer these questions and more in the chapter below!
The Matchbook betting exchange is run by Triplebet Limited, which is fully regulated by the Gambling Commission to operate in the United Kingdom.
In addition, Triplebet is regulated by the Alderney Gambling Control Commission for non-UK clients.

Customers in the United Kingdom and Ireland can count on Matchbook to keep their money safe. All other client's money is still held in separate client accounts.
In the unlikely event that Matchbook goes bankrupt, your cash will be protected to this extent. The entire text of the Gambling Commission's guidelines on money protection may be viewed here.
Matchbook has established an independent client trust, ensuring that all UK and Irish customer money is protected to the greatest degree possible.
Customers' funds in the UK and Ireland will be safeguarded in the unlikely case of insolvency, according to UKGC laws.
Your money is automatically protected from the minute it enters your account, whether via a deposit, a winning bet, or a bonus that matures into cash.
Chapter 11
Usability of the Platform
How does using Matchbook work out in practice?
We check it out and share our opinion on the usability of the platform!
The Matchbook website is not only visually appealing, but it is also user-friendly.
The site's layout is modest but effective, with a minimalist red, black, and grey colour palette.
Navigation is also reasonably straightforward.
A search box appears at the top of each page, and a plethora of drop-down options make it easy to discover what you're searching for.
The backend is very well-developed; thus, loading times were never an issue.
Of course, there is room for improvement as Matchbook could provide more information on line changes or the amount of money matched on a specific market. Still, those are content issues rather than design criticisms.
Furthermore, the mobile app is well-designed and easily adapts the desktop version to smaller screen size.
This is fantastic to see, as striking this balance on mobile devices can be challenging.
Overall, while the layout and look of the Matchbook platform are not innovative, it more than suffices.
Chapter 12
Short overview
Let's summarize the information we gathered in one place!
Why is it that despite so many advantages, Matchbook still can't compare to the greatest?
Let's find out!
Has David lived up to Goliath?
In the parable, maybe so, but comparing a giant like Betfair to the Matchbook exchange would be incredibly difficult.
Although Matchbook has its advantages and very tempting welcome bonuses, the biggest disadvantage, which is the scarcity of markets, definitely loses this duel.
We hope Matchbook will soon expand not only its liquidity but also the number of markets that they offer.
Who knows, maybe then we will move to the Matchbook betting Exchange?
Do you want more? Compare Matchbook to the other betting exchanges:
Matchbook Exchange vs Smarkets Exchange
Chapter 13
FAQ
We've collected the most frequently asked questions.
Now you won't have any doubts anymore 🙂
1. Is Matchbook legal?
Yes, it is. Matchbook is licensed and regulated by the AGCC (Alderney Gambling Control Commission). It also has a license to operate in the UK with the UK Gambling Commission.
2. How does Matchbook work?
Matchbook is a betting exchange platform that allows clients to place bets against each other rather than against the house, as they would with a typical bookmaker.
3. What is a Matchbook commission?
Matchbook commission is a fee charged by the site in exchange for providing you with a platform to bet against other players.
4. How to cash out on a matchbook?
To use the Cash Out feature on the Matchbook Exchange, simply press the red Cash Out button next to the market in which you placed your bet.