Before diving into it, you should know that all our ratings and evaluations come from experts with years of experience on betting exchanges.
We don't review them lightly, and based on public opinion. Instead, we dig deep and see the truth about each brand.
We test their services and know what they truly offer, so you can trust our bias because they come with reasons.
And as you read on, you will know the best betting exchanges in Australia, alongside the reasons for the choice.
Best Betting Exchanges in Australia 2023
Get Bonus:

£50

Place 5 x £10 single bets on the Sportsbook. After your 5 qualifying bets have been settled, you will receive a £20 free bet.

Pros and cons

The Best Liquidity
Huge Amount of Markets
Great Prices
High Limits

Bonus program could be better
Lack of license in many countries
Pros and cons
Low commissions on winning
Fast and responsive platform
Great liquidity
Wide variety of sport
Chapter 1
What is a Betting Exchange?
Many players mistake bookmakers for exchanges, but that is not the case.
A betting exchange is entirely different from your traditional bookie, because they give you all the power that you don't get on your regular bookmaker.
Wanna know how?
Let's show you.
A betting exchange is a platform that matches players together and allows them to bet against themselves. The gambling norm is bookmakers, which allows you to bet against the house.
But with an exchange, rather than betting against the brand, you are paired up against your fellow bettors.
When you sign up on any exchange, it is more like everything is in your hands.
So, you offer your desired odds and wait till you are paired against a fellow player that would love to wager at that odds too.
They also allow you to explore and take odds from your betting counterparts.
Chapter 2
Differences Between a Betting Exchange and a Sportsbook
Several bettors assume that betting exchanges and sportsbooks are the same, but is that true?
Certainly not.
Read on and find out what differentiates a betting exchange from a sportsbook.
Apart from back and lay bet, let's look at what makes a betting exchange different from your sportsbook:
Commissions and Betting Margins: Betting exchanges mostly charge commissions as a flat fee on all your trades. And the interesting thing is that the best exchanges have 0% commission rates on losing trades. So, they don't take their money off losses, only wins. However, sportsbooks work with betting margins, not fixed rates like commissions. Sportsbooks calculate these margins in their odds, so they profit whether you win or lose. It means exchanges give you the most transparent odds and services.
Setting Odds: On a sportsbook, you don't have the liberty of choosing your odds. The bookie sets it, and you can only play with what is available. But with a sportsbook, you have the liberty of setting your odds, which an opposing player matches your bet.
Read more:What is the difference between betting exchange and sportsbook?.
Why Should I Use a Betting Exchange?
You now know the major differences, so let's consider the pros of using a betting exchange:
Flexibility: You cannot ask for anything more in a platform because exchanges give you the liberty you crave. First, they don't restrict you to backing events; you can also choose to bet against such events. Also, exchanges allow you to place wagers at your desired odds. It is safe to say that everything is in your hands.
Raw Odds: You may not know, but the odds on regular bookies are not the actual ones. They add some calculations to ensure that they profit from every stake, whether win or loss. However, exchanges provide you with the best possible odds and only charge commissions on your winning trades.
Chapter 3
8 Points to Pay Attention to When Choosing a Betting Exchange
We have some major points of concern for every exchange.
If they fail at any of the requirements, then they are not good enough, in our opinion.
Read on and find out these criteria.
It is best not to chase the multitude when settling for a betting exchange in Australia. Instead, you should carefully analyze the brand to see if they are truly good for you. Let's look at our eight major points you must not overlook.
Reliability
Reliability in a betting exchange goes beyond the public image that they present. Normally, new brands don't have enough to show whether they are truly reliable or not.
To determine how reliable their platform is, you need to start with years of experience in the industry.
A longer history would allow you to check the track records of such exchanges. And you can begin to question whether they have previous sanctions, scandals, or bad reputations.
Most importantly, we also prioritize a valid license from a reputable body. A brand without a valid license is a no-go area.
You must also ensure that the license is from a trusted organization like the UK Gambling Commission. If an exchange cannot provide full details of their license, you must question their reliability.
Liquidity
Liquidity refers to the volume of money in circulation within an exchange. An exchange can match your bet with another trader placing an equal but opposite bet because they have enough liquidity. If the liquidity is not sufficient, you won't be able to place back or lay bets.
If the liquidity is insufficient, more times than often, your bet won't be matched, and you won't be able to trade. After all, what is the point of an exchange if you can't place a trade?
You can roughly deduce the liquidity by looking at how much players use an exchange. Again, a new platform would have issues with liquidity because they won't have enough traders using their platform.
However, an exchange like Betfair has several traders from all over the world, so liquidity is one of their least problems.
Range Of Markets
Your purpose of using an exchange is defeated if you don't have a wide variety of sports at your disposal.
Australian Betting exchanges should feature several markets like soccer, horse racing, basketball, tennis, cricket, etc.
Even when no game is going on with your favorite sport, you can always turn to others. This way, you will never run out of options.
Having a wide range of markets also says a lot about the liquidity in an exchange. A platform offering several sports will have more players, which would generate a better circulation of money to match your bets.
Commission
As we explained earlier, exchanges use commissions rather than charging you with betting margins.
These commissions are fixed percentages that they charge, ideally on only winning trades.
Usually, it spans between 0% to 5%, depending on the platform.
The best exchanges do not charge commissions on losing trades, so you should avoid the ones that do so.
And while many traders don't like the idea of charging percentages on your winning trades, take it as a small price to pay for getting raw market odds.
Welcome Bonuses
You may assume that welcome bonuses are for traditional bookies alone, but it isn't the case. Betting exchanges also offer incentives to appreciate you for signing up on their platform. These bonuses may range from deposit bonuses to free bets, no deposit bonuses, etc.
New sign-ups are not the only ones entitled to get these incentives; they should also offer them to loyal players as a means of appreciation.
Claiming such offers allows you to win more while staking little to zero of your money. It is also a good way of trying out an exchange, risk-free. You should also check for additional promotions for existing players.
Payment Methods
Depositing and withdrawing your money from betting exchanges should be the least of your problems. Many modern exchanges are fond of adding several untrusted and unpopular payment options, all in the name of offering varieties.
To ensure the smoothest transactions, we aim for exchanges with the best and most trusted payment options like Credit and Debit cards, PayPal, and e-wallets like Skrill, Neteller, etc.
They are common, and also licensed and reputable across several industries.
So, using them would also guarantee you peace of mind.
Usability
One of the few ignored aspects of an exchange is the usability of its platform. The website must have a simple and very responsive design.
Many platforms are fond of overcomplicating the looks, all in the name of standing out or looking modern. These overly ambiguous platforms give players a hard time to use.
The major reason why we prioritize the usability of exchanges is that trading involves real money, which makes it sensitive.
Not understanding the dynamics of the website can make you sustain unnecessary losses.
Another interesting innovation are exchanges that have mobile apps. Those with mobile applications make it easier to access a mobile-optimized version of their website anytime and from everywhere.
Support
Your betting exchange needs to have very reasonable customer support. The world has gone past emails and phone numbers; everyone prefers live chat.
It is faster, more responsive, and more effective. Another important thing is the availability of their support.
We don't believe anyone should settle for anything less than 24 hours of availability.
Chapter 4
Best Betting Exchanges In Australia
For now, there is only one betting exchange allowed in Australia, which is Betfair.
Read on and find out about the services they offer.
We will also shed more light on why no other exchange operates in the country.
Here is a full overview of the exchange service available in Australia.
Betfair Exchange
Betfair is one of the pioneers of sports betting exchanges, and they have been around since 1999.
Betfair Australia operates with a Tasmanian Gaming License, making them legal in that region.
They offer a decent market with horse racing, football, tennis, and several others. And because of their long history, they have a solid fan base.
Due to their years of experience and track record, it is safe to say that Betfair is tested and trusted.
Key Features
0% Commission on losing trades
Mobile app for both Android and iOS
Great payment methods
Welcome Bonus
While you may be able to claim bonuses in other regions, the Australian gambling law is against welcome bonuses.
In short, Betfair Australia does not offer any form of welcome bonus because they are illegal by the Aussie law.
Pros
Betfair Australia offers a relatively low minimum deposit and withdrawal limit.
They offer a wide variety of payment methods
Players get 0% commission on losing trades
They offer the great odds to players
Betfair is the only platform that allows Australian players to trade.
Cons
The website and mobile app look old-school, and they could use some updates.
Unless you wait till your event is about to start, you may not get liquidity.
Less popular sports have significantly lower liquidity
Expert Conclusion
Betfair is a brand that has proven itself over the years, and the Australian version is not any different.
Their services are quite reliable, and beginners and experts would easily navigate their way.
However, many suggest that the website and mobile app platform looks somewhat outdated.
It would be better if they could do some upgrades to make it better.
Why is Betfair the Only Option for Australians?
It is because of the strict Australian laws that strictly forbid betting exchanges. Betfair is the only licensed exchange in Australia; any other operation is illegal. This law was enforced back in 2007, banning all forms of exchanges.
However, Betfair took an additional measure to make its presence legal in Australia. It took a while, but after a lot of tussle in the High Court of Australia, they got the validation to operate in the country.
It is still unclear why other exchanges did not follow suit. The best speculation is that they didn't want to go through the stress of appealing to the High Court of Australia.
Are you not from Australia? Here are our picks for other countries
Chapter 5
Final Words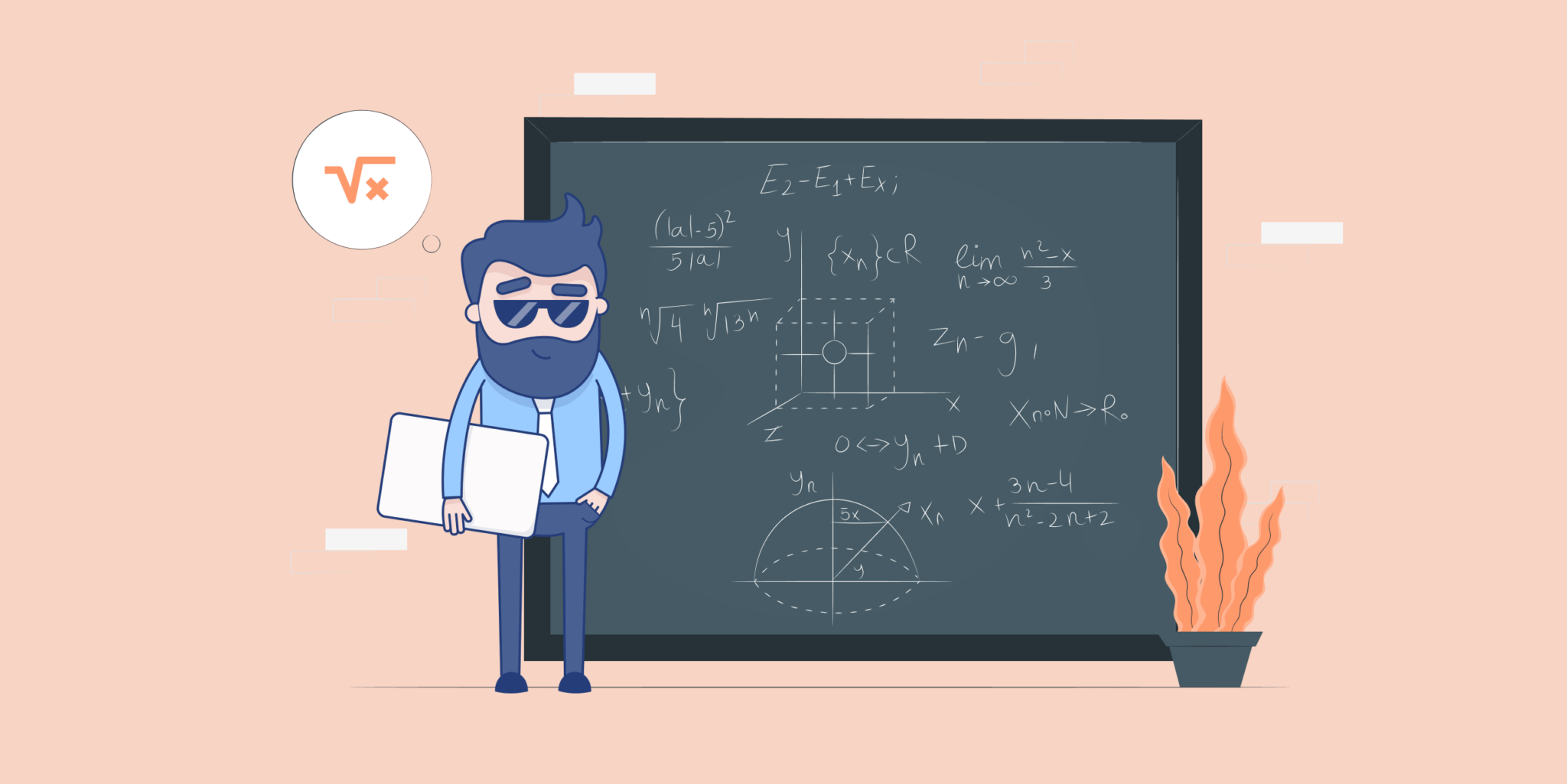 Betting exchanges present great benefits over traditional bookies, with the implementation of lay and back bets.
The process of settling for an exchange is surely not easy, but it will be well worth it.
As we round up, let's do a quick recap.
Betting exchanges are gradually increasing in popularity because of their flexibility to traders.
However, before you dive in head first, make sure they tick the eight requirements we demanded that an exchange must-have.
Luckily for Australian players, they don't need to break a sweat. Betfair, one of the best, operates in the country, so it is an obvious choice for anyone looking for an exchange.
Chapter 6
FAQs
Before drawing the curtains, the last piece is this FAQ section.
Here, you will find answers to questions about sports exchanges in Australia.
Read on and see for yourself.
Is there a Betting Exchange in Australia?
Yes, there is only one legal betting exchange in Australia, which is Betfair.
How to Choose the Best Betting Exchange?
To choose the best betting exchange, you need to consider the services they render. Earlier, we stated eight important things to pay attention to; be sure to go through them.
What is the Best Betting Exchange in Australia?
Since there is only one exchange in Australia, there is no competition, so Betfair is the best.
Are Betting Exchanges Legal in Australia?
Betting exchanges are not fully legal in Australia. Only Betfair has the validation from the High Court of Australia to operate in the country.