Have you been looking for a betting exchange alternative that has a sleek user experience, the lowest commissions in the market, as well as a great welcome offer?
You came to the right place, as we look at the Smarkets exchange platform which has been around since 2008 but has been making serious waves recently with great promotions and increased liquidity.
Like many other betting platforms, Smarkets gets things kicked off with a great welcome offer which gives you £20 cash refund.
The best thing about the welcome bonus is that it is easy to claim and straightforward.
New users who make a minimum deposit of £20 into their account get a £20 bonus which is paid to them after their first market loss.
Simple as that!
Smarkets also has rolling promotions which offer 0% commissions on certain markets, keep an eye out for these around big events like the Euros or World Cup.
Chapter 1
Smarkets £20 Welcome Offer – Everything You Need To Know!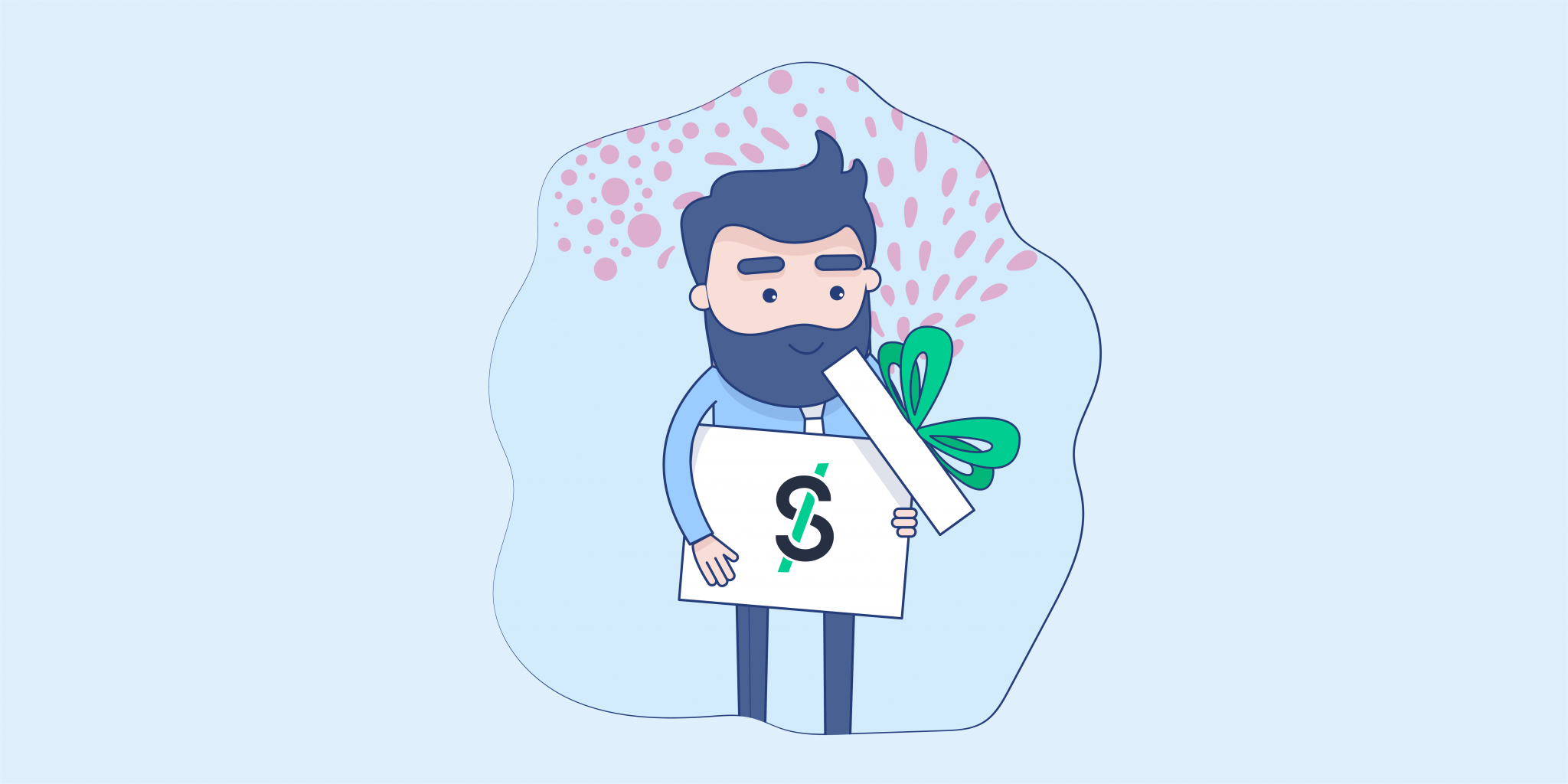 All about Smarkets £20 Welcome Offer!
Check out how much you need to deposit to qualify for the bonus,
as well as how much time you have to roll it over!
Here we go!
Like any other sportsbook or betting exchange offer there are important things to note about the Smarkets welcome promotion.
When your account first gets its first deposit of £20 you will not notice the bonus right away, as it is not a deposit match or free bet bonus.
Instead, the £20 will be placed into your account after your first market loss, so you will only notice the credited bonus after that loss.
Here are a few other bullet points to know when claiming the Smarkets £20 welcome offer with promo code: SMK20
In order to withdraw your bonus money you have to bet at least the amount of your initial deposit.
If the bonus is left unused within 7 days the bonus funds will be forfeited.
If you make your first deposit using Skrill, Neteller, Paypal or a virtual/prepaid card you will not be eligible for this bonus, so oftentimes a bank transfer is your best bet to get in on the offer.
Only one promotion can be used at one time, so it is not possible to combine offers.
Only one bonus is available per household/ IP address/ computer etc..
Chapter 2
Pros and Cons of the £20 Welcome Offer
A quick and to the point explanation of the pros and cons of the welcome bonus.
So let's take a peek!
Whenever a bonus is on offer from a betting exchange or a sportsbook the main pro is always going to be the fact that they are putting extra money in your account boosting your bankroll right from the start.
There is more about the offer that is great, though, as the Smarkets welcome offer is very simple and does not come with a bunch of strings attached.
There are no large turnover requirements to withdraw your money from Smarkets and the terms are easily laid out for easy understanding. The deposit amount to claim the bonus is also not very high at £20, so it is a welcome offer that is open to most recreational punters.
There are not a ton of cons when a platform is offering free money, but there are a few knocks on the Smarkets £20 welcome offer.
The first con goes along the same lines as one of the pros, as you only have to deposit £10 to be eligible, but at the end of the day, the offer is £10 which is a bit lower than when you deposit £20 .
Chapter 3
How do I Claim the Smarkets £20 Welcome Offer?
How do you get the welcome bonus?
Make sure you haven't missed any point!
Let's go!
Without a doubt, one of the best things about Smarkets is their user interface and ease of use, and that is no different when claiming their welcome offer.
Here we go through the steps from start to finish when claiming your bonus:
– Enter code SMK20 in the promo code field during registration.
– You must deposit at least £10 in a single amount with your first deposit to be eligible.
– Once the bonus is active, losses will be refunded in cash up to £20.
– Unused cash refund expires after seven days of being credited to a user account and will be removed after this period.
– The £20 cash refund promo option is only open to new users making their first deposit by debit card or Instant Banking.
– Users making their first deposit by Skrill, Neteller, PayPal, Trustly or a virtual/prepaid card will not qualify for the £20 cash refund promo option. Please note that this includes virtual Monzo cards and first deposits made by this method will not qualify for the welcome offer.
Chapter 4
5 Expert Tips for the Smarkets Welcome Bonus
Do you know what to keep in mind when betting on Smarkets?
Don't worry, we will help you!
Here you go!
Pick the best spots!
As with any type of betting, bonus or not, it is vital to know which sports you are strong in, so you can use your knowledge to turn a profit and identify the best odds.
Smarkets do struggle a bit with liquidity in smaller markets, so in order to realize success, it would help to study up horse racing and football where there is much more opportunity to be found on the platform.
Remember, you are going up against other punters on the platform, so you can either make a back or a lay bet, so there is a choice to bet against an outcome you think may not happen.
Get used to using the platform before diving in
Although the user experience is quite good on Smarkets, it can take a bit of time to get used to, as it does not look like the typical exchange.
The Smarkets platform looks more like a stock trading service, which can take some practice. In the photo below we will break down a typical Smarkets market to help you get off on the right foot.
Refers to the event your looking to bet on
Is the amount of money traded on the market up until that point often times referred to as liquidity.
The green number on the left is the best back price, and the price on the left in blue is the best lay price.
Is the current score of the matchup.
Refers to the total volume of bets on a particular outcome.
Gives you the historical bet volumes.
Shows you the other additional markets available for sports trading.
Look out for opportunities to cash out
One of the benefits of exchange betting is how easy it is to get in and out of bets by using the cash out function.
This allows you to lock in a profit before the event is even finished and in turn reduces your overall variance and mitigate risk.
Traditional sportsbooks also have the cash out feature, but it is available more often on an exchange, as you can place bets so long as the market is not suspended.
Consider making more lay bets
A lay bet simply means you are betting against an outcome to occur acting more as the bookie than the punter.
This can really work to our advantage in sports like horse racing or football where there are more than two outcomes because at the end of the day only one event can happen.
This is really taken to the extreme in horse racing where you can sometimes have 20 horses to choose from and if you decide on a lay bet you only need one of those horses to lose the race in order to cash in on the bet.
Take advantage of other Smarkets offers once your welcome offer is complete
It is true that you cannot combine any other Smarkets bonuses with the welcome offer, but once that is complete you are free to take advantage of everything Smarkets has to offer in terms of promos.
It is also true that Smarkets, as a whole, do not offer a ton of different promos and bonuses, but when they do they are often well worth taking advantage of, so look out for things like 0% commission days which can offer outstanding value.
Chapter 5
Frequently Asked Questions
Didn't you find the answer to your question on the Smarkets website?
Maybe we can help you?
Here are the most frequently asked questions!
What do I do if I did everything correctly, but did not receive the bonus?
The first thing to remember is that the bonus is only credited after your first market loss, so it will not be available right away. In the rare event that you followed all the steps correctly and did not get the bonus, you will need to contact Smarkets customer support to get the information on what happened. You can get in contact with Smarkets through a button at the bottom of the screen under ''contact us''.
Does Smarkets have a referral program?
Although Smarkets is constantly offering new and exciting bonuses they do not offer a refer a friend bonus at this time.
What are the sign-up requirements?
The sign-up requirements are industry standard on Smarkets, so you have to be above 18 years old and not be in a country where playing on Smarkets is not allowed. With that in mind, it is important whenever signing up on a new platform to read the terms and conditions associated with your account.
What do I do if I forget my password?
When you lose your password do not fret, as they have a built-in password recovery function which can easily help you get back into your account. When you go to enter your account you will see ''Forgot Password?'' under the password box. All you need to do is follow the steps you are prompted with after clicking Forgot Password and you will be able to get back into your account again.
How do I use the Smarkets promotion code?
With the current £20 welcome offer you need to use Smarkets promo code: SMK20. Then you just need to sign up, deposit at least £10, and make your picks!
Can I claim the bonus from the Smarkets app?
Of course! The welcome bonus is available on the
smarkets app
just like on the web version of the platform, so you can feel free to take advantage of this great offer on the go!
Why is Smarkets asking me for verification documents?
Smarkets is a fully licensed sports betting exchange platform which holds a UKGC license and as part of that license they must carry out KYC checks on their users to ensure they are who they say they are. This is an industry standard practice and Smarkets need to handle their customer data with a high degree of care as per their license, so your information is safe with them.
Does Smarkets have a casino?
At the moment Smarkets does not have a casino available, so you do need to find a different platform for your casino gaming.
What is the difference between Betfair and Smarkets?
Although Smarkets and Betfair are both exchange betting platforms they do have some key differences. Betfair offers an easier user experience, more events, more liquidity, but also higher commissions. Smarkets on the other hand feels more like a stock trading platform which can take time to learn, but also has much lower commissions at 2%.
How long does it take for Smarkets to process a withdrawal?
Smarkets are quick to process withdrawals and they are normally done within 24-48 hours of the request. Keep in mind e-wallet withdrawals are much quicker than bank transfers which can sometimes take up to a week to hit your account.
Chapter 6
Conclusion
A summary of the most relevant information gathered in the article.
Check out our honest opinion!
Smarkets is an intuitive platform that has a great feel and clear market advantages over other online betting providers.
Smarkets welcome offer is a nice way to start off your experience with the site, but aside from the bonus, the upside to using Smarkets is clear.
You get a sleek user experience with improved liquidity and the best commission rate in the industry at just 2%.
The platform lacks a bit in traditional promotions, but the fact that they have such a low commission rate it can easily be argued that you have a permanent bonus on the site with more of your money staying in your pocket.
Smarkets, as a whole, has been growing a lot lately, and I really can see why they are becoming so popular with all the benefits they have over competitors.