Smarkets exchange was founded much later than its biggest rivals, in 2008. This exchange allows you to bet not only on sporting events but also on bets covering the world of politics or entertainment.
The company has continued to grow exponentially in recent years and has significantly increased its turnover in a short time.
Smarkets betting exchange stands out for its low, fixed commission rate of 2%, thanks to which it has a large, loyal fanbase.
The list of available sports, while very diverse, is still more modest than of Betfair.
So what else can Smarkets entice us with?
Chapter 1
Smarkets Exchange Promotions
• What kind of bonus do we get to start?
• What does the promo code change?
• Does Smarkets have a Refer a Friend promotion?
We start the article by answering some very popular questions!
Here we go!
Let's face it – bookmakers and exchanges are synonymous with welcome bonuses, and Smarkets is no exception!
Smarkets Welcome Bonus is about £20 cashback or 0% commission for 60 days. Pretty self-explanatory.
However, if you're interested, here are the more detailed terms and conditions.
Losses will be refunded up to the bonus amount once the bonus has been applied to your account.
To qualify for the bonus, you must make a single deposit of at least £10 (or the currency equivalent) on your initial deposit.
This deal is not available to users who make their initial deposit via Skrill, Neteller, PayPal, or a virtual/prepaid card.
To withdraw your refund, you must bet on any combination of markets during the promotional period for at least the amount corresponding to your deposit; otherwise, your refund will be forfeited
Bonuses not used within seven days after being credited will expire.
Only new customers who make their initial deposit via card, bank transfer, or Trustly are eligible for the offer.
The currency equivalents for the qualifying deposit and welcome bonus are shown in the table below.
| | | |
| --- | --- | --- |
| Currency | Qualifying Deposit | Bonus |
| GBP | 10 | Up to 20 |
| EUR | 10 | Up to 20 |
| SEK | 100 | Up to 250 |
| NOK | 100 | Up to 250 |
And that's it as far as welcome bonuses from Smarkets are concerned, not very impressive.
Is there any promocodes?
Trying to find a Smarkets Promo Code?
Well, there are two.
COMMFREE refers to 0% trading with 0% commission for 60 days.
SMK20 will give you a £20 cash refund.
Whichever promo code you choose will depend entirely on your preferences.
You won't get anything more like a Free Bet or Horse Racing bonus. Some sites are just playing you to get more attention, but not us. We are no-nonsense and lay all the cards on the table.
Refer a friend
While there used to be such an offer on Smarkets exchange, this promotion has already expired.
There aren't even links to share with your friends and invite them to play.
Nevertheless, we hope that Smarkets will offer something rewarding soon because, at the moment, it's not looking promising.
Chapter 2
Commission
In this section you will learn:
– What is the standard commission value on Smarkets?
– Who can get 0% commission on Smarkets?
– For how long does it work?
Let's find out!
The commission is the percentage taken out of betting odds by bookmakers to receive a share of the action, regardless of the outcome of an event.
The commission is an integral part of any betting exchange. Exchanges charge this fee to allow peer-to-peer betting on their exchange.
The commission at Smarkets exchange is 2% of your net profits on each particular market. You do not have to pay any commission if you lose money on a trade.
This is one of the best, if not the best, offers on the market, as Smarkets has no premium fees like Betfair.
0% Commission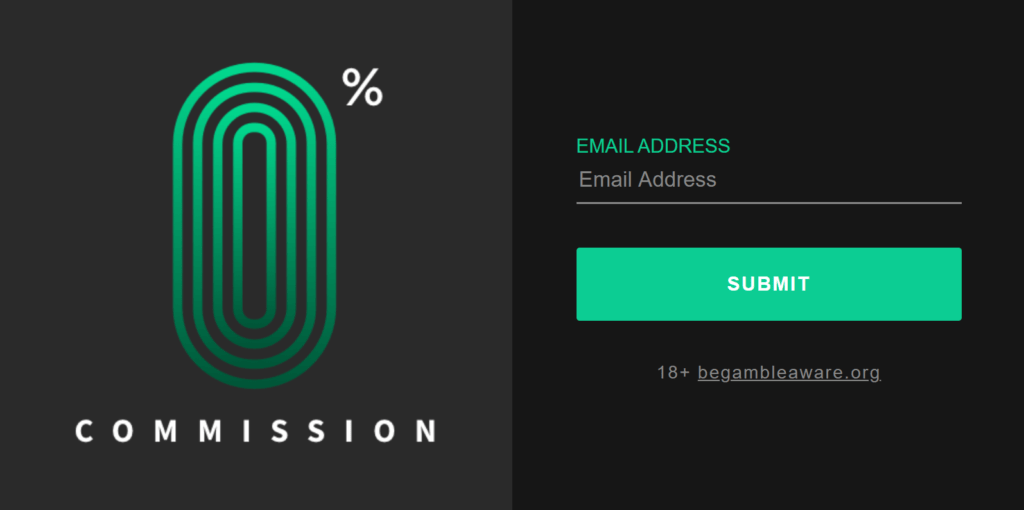 This offer is genuine and available, but only to a select group of people.
So, who are the lucky ones?
The 0% Commission Offer is available for customers from:
OddsMonkey
Profit Maximiser
Profit Accumulator
Terms and conditions
This offer is available until the 30th November 2021 to Smarkets matched bettors who are premium OddsMonkey / Profit Maximiser / Profit Accumulator members, and they must opt-in.
This promotion is not valid for deposits made with Skrill, Neteller, Trustly, or Paypal.
Members of OddsMonkey / Profit Maximiser / Profit Accumulator must meet the following criteria to be eligible for the offer:
– Opt-in using their Smarkets account email address on the relevant Smarkets landing page and receive confirmation from Smarkets that their account has been successfully opted-in.
– Use a Smarkets/OddsMatcher connection to place a bet after opting in.
– Use a Smarkets/OddsMatcher connection to place a bet at least once every 30 days after the initial one.
– Smarkets has not notified them that their account is ineligible for the promotion.
Individual account eligibility for the promotion may be revoked by Smarkets at any time. This will be done via an email message saying that the eligibility period cannot be extended any further. Any bets that settle after the qualifying period has expired will be subject to regular commission rates.
Customers that use a non-OddsMonkey / non-Profit Maximiser / non-Profit Accumulator API or trading programme to access Smarkets will be disqualified from this promotion.
Only customers in countries where you may operate a Smarkets account are eligible for this promotion.
Chapter 3
Liquidity
In the following section we will answer the questions:
• What does liquidity look like on the Smarkets exchange?
• In which sports is it the highest?
• Is liquidity on Smarkets sufficient?
Let's get started!
With Smarkets, there are no betting limits.
Instead, the amount you can wager is decided by liquidity which simply refers to the amount of money available to bet in a given market.
For major football and horse racing events, Smarkets betting exchange liquidity is rising at an exponential rate and is frequently industry-leading.
You can't back or lay a wager on a market that isn't liquid. As you can see above, the market's liquidity is represented directly beneath the market price (odds).
Is it a lot?
We'll let you be the judge of that! But objectively speaking, the liquidity is better than on the Matchbook exchange.
However, it is still lagging far behind the giant that is Betfair.
Chapter 4
How to register at Smarkets Exchange: Step-by-step guide
• Want to create an account on Smarkets?
• Not sure how to do it?
Don't worry,
We are here to help you!
Here we go!
Registration is straightforward, clear, and takes only two steps.
So check it out for yourself and see exactly what the process looks like.
But before that, we need to go to the official Smarkets Exchange website and click the green 'CREATE ACCOUNT' button on the top right.
Step 1
Step one looks very similar to registering an account on other sports betting exchanges sites.
First, we need to provide our email address, which we need to verify and which will be used to log into our account.
Then we need to enter a password and the day, month, and year of our birth.
Remember to enter the appropriate promo code.
As soon as the situation changes, we will update this post and let you know 🙂
The final point is to check the box for the newsletter.
It's worth remembering that we are not obligated to do this, but if we want to receive the latest offers from Smarkets, we may want to consider this option.
Step 2
The second step is to enter further detailed information, such as our full name and phone number, though the latter is optional.
Underneath, select your preferred country and currency to use on your account. There are many possible currencies to choose from, such as:
DKK – Danish Krone
EUR – Euro
GBP – British Pound
SEK – Swedish Krona
BRL – Brazilian Real
Lastly, we must enter our postal code, after which the system will automatically suggest the street associated with the code.
And there you go, that's it! After clicking 'SAVE DETAILS', Smarkets will notify you that your account has been successfully created and allow you to set deposit limits from the start.
RESIDENTS OF SWEDEN
It is worth mentioning that residents of Sweden can create an account using BANKID.
The process itself is very similar, except that you have to provide a Personal Identity Number at the beginning.
Chapter 5
Deposit and withdrawal
In the section below, you will learn:
• What are the deposit methods for Smarkets?
• What are the withdrawal methods?
• What are the fees?
Let's take a look!
Deposit
Smarkets lives up to the expectations of its customers and offers a variety of deposit methods that should satisfy everyone.

The Smarkets Betting Exchange allows you to make deposits in the following ways:
Bank Transfer
Debit Card
Trustly
Paypal
Neteller
Skrill
As we can see, there are quite a few methods available, and the minimum deposit amount is £10 except for Paypal, and Neteller where the minimum deposit must be at least £20.
Smarkets performs very well in terms of deposits, as it looks better than Matchbook and just as good as Betfair.
Withdrawals
When it comes to withdrawing from Smarkets, the exchange also performs excellently. In addition, we can withdraw funds using the same methods as we do for funding our account.
Smarkets does not charge any withdrawal fees except for one withdrawal method – Bank Transfer.
In this case, Smarkets charges an additional £10. Neteller, Skrill, Paypal, Trustly, and Debit Cards are exempt from this fee.
Withdrawals usually take 1 to 2 working days. However, we can tell you that with Skrill, funds typically appear in your account within just a few hours.
Chapter 6
Cash Out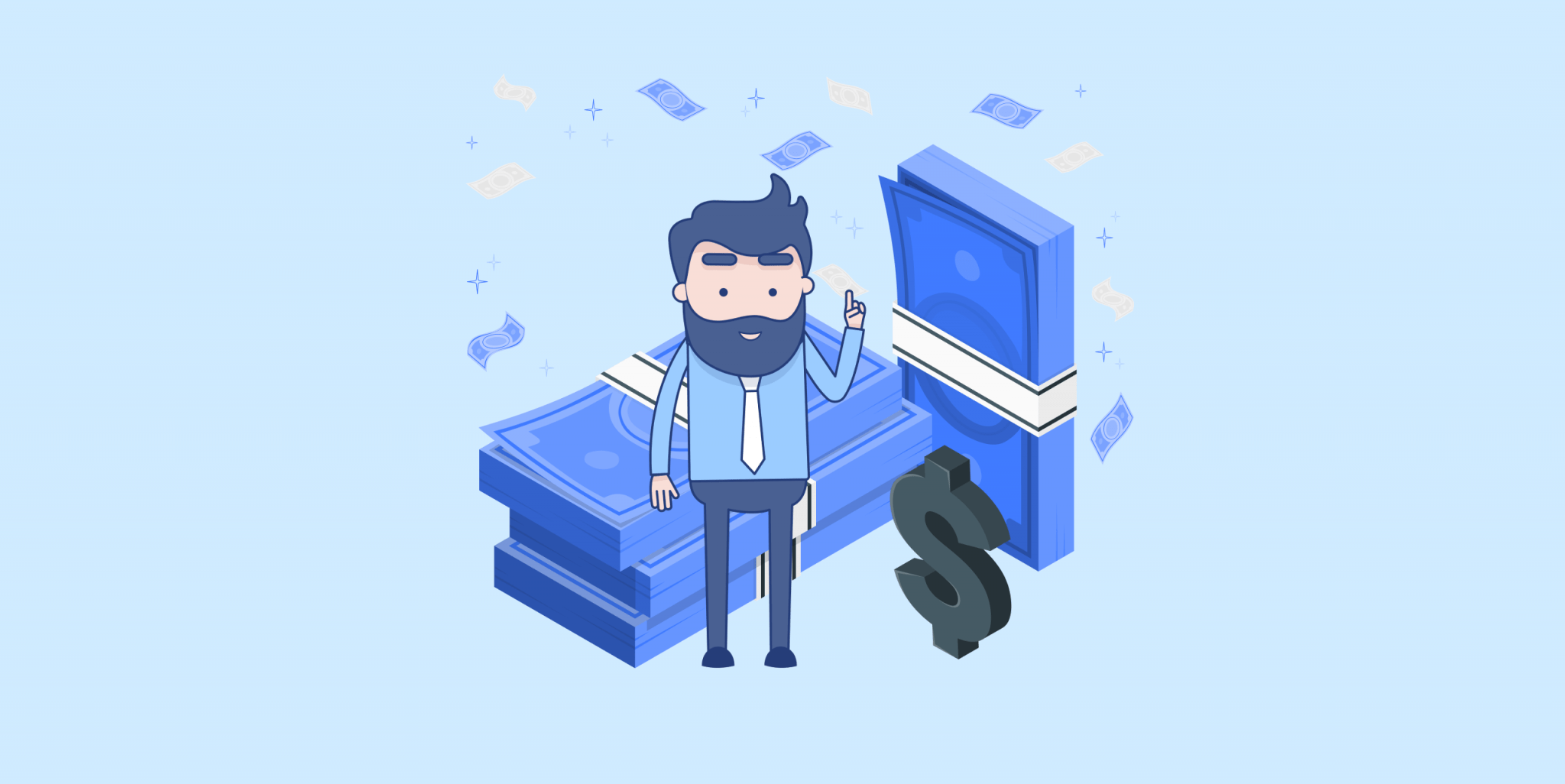 In the following excerpt, we will answer your questions:
• How do I use the cashout feature on Smarkets?
• What are the conditions of use?
Check it out!
Smarkets' trade-out button allows customers to lock in a profit or reduce losses with a single click.
It also allows us to cancel a wager on the same contract that was previously matched.
Based on the actual odds, Smarkets calculates the trade out the amount in real-time.
The Trade Out button will be available if:
There is enough volume on the market
Exposure is not £0
You have matched a bet on the event
How do I use the Trade Out button on Smarkets?
The Trade Out button will be displayed next to the market overview, if available.
The form will appear underneath the contract once you click the Trade Out option. This section contains information on the buy/sell stake as well as the pricing.
The amount needed to trade out of your position might fluctuate since the exchange values can often move before the off and in-play.
As a result, once you click Trade Out, you'll be sent to a confirmation screen. There is no guarantee that your request to trade out will be granted.
For example, if the market is halted or the odds change before your request is executed.
If your trade out request is denied, a message will appear explaining why, and you may be offered a revised trade out value.
Click OK to finalise your trade out. You will receive the following message after your trade out request has been executed properly.
Chapter 7
Betting
Below you will learn how betting on both lay bets and accumulators works.
It's not that difficult at all, it just differs in layouts from other exchanges.
So let's find out exactly what you need to do.
Time for the most important aspect, which is betting.
Placing bets on Smarkets should not cause anyone any problems, as it is practically no different from other exchanges. The only difference is the website layout.
Lay bets
Ok, we have to admit that the only confusing element is the colour of the buttons because the BACK bet is placed by clicking on the green button with the odds, while the LAY bet is placed in the rectangle marked in blue.
Just a matter of habit 🙂
The rest is the same. To place a LAY bet, simply click on the blue box with the odds, after which the betting slip on the right will be displayed.
Here you enter the stake you are interested in and the odds on which you want to place a LAY bet.
Please note that whether your bet will be accepted or not depends on the liquidity of the market and whether the amount of money you entered is available in that market at that odd.
Accumulator bets
Smarkets has an exciting feature not available on all sports exchanges: it allows us to place an accumulator bet.
To create an accumulator bet, all we have to do is select two BACK bets from different markets.
Then, Smarkets will automatically calculate the odds, and we can place the accumulated bet by entering the stake and clicking the BUY button.
It is not possible to change the odds of a multiple bet as they are fixed by Smarkets.
However, this is definitely a big advantage, because we can place a bet like at a traditional bookmaker.
Chapter 8
Smarkets Mobile App
• What systems is the Smarkets app for?
• How does it differ from the website?
• What does it allow us to do?
Let's find out!
The exchange released their first dedicated Smarkets trading app on both iOS and Android.
Simply download, sign in, and start trading on one of the fastest, safest, and most user-friendly betting applications available.
The mobile app allows you to:
Keep your bets in play, with trade out options allowing you to manage your position on the go.
Trade sports, politics, or current events using accurate, trustworthy, and real-time pricing.
Choose between a light or dark interface when trading on sports.
Find trades instantly with their one-of-a-kind search engine.
Place bets with the full functionality of an exchange.
Quickly login with your fingerprint
Receive notifications on the status of your bets
Although we have not experienced any such problems, users have complained that the app can take a long time to load some pages.
Therefore, it is worth getting a better smartphone before installing the app so that you can fully use all the features without any problems.
This is a gambling app for playing for real money. Please gamble responsibly and only gamble with money you can afford to lose.
Chapter 9
Trading Software at Smarkets Betting Exchange
• Is there software for the Smarkets exchange?
• What does Smarkets provide us with?
• Which calculators can we use?
Here we go!
As far as the software is concerned, we have not found a recommended service fully compatible with Smarkets betting exchange.
Smarkets is currently developing a faster and more scalable streaming API.
The API is at present in closed beta, but there is no timeline as to when it will be available to the general public or when third-party betting software will be able to interact with ladder interfaces.
When it comes to providing streaming API credentials, Smarkets will prioritise market makers. If you'd like to participate in the alpha testing for this service, you can submit your proposal here.
Calculators
In this regard, Smarkets has a huge plus from us. They have several free calculators to assist you with your betting needs, such as matched betting calculator, converting odds calculator, and hedging calculator.
What are the other ones? Here's the full list:
The free bet calculator on Smarkets calculates your payout for every bet, whether it's back or lay betting on a betting exchange or with a bookmaker. So you can immediately see your bet returns and any commissions paid.
Odds Converter
The odds converter on Smarkets converts decimal odds, American odds, fractional odds, and percentage odds into your chosen odds format, allowing you to easily compare bookies and betting exchanges for the best odds.

Dead Heat Calculator
In cases when your wager falls under the dead heat regulations, the dead heat calculator calculates your return.

Matched Betting Calculator
Their matched betting calculator can calculate a qualifying bet or any free bet for you, so you'll know precisely how much to wager on your lay bet to minimise initial losses and maximise potential winnings.

Hedging Calculator
The hedging calculator calculates how much you need to back or lay to ensure a profit or reduce your loss on a betting exchange by trading out of a market, leaving you with an identical profit or loss across all selections in that specific market, regardless of whether your bet wins or loses.

Arbitrage Calculator
An arbitrage calculator, often referred to as an arb calculator, estimates how much you should stake on each result in a market you want to arbitrage.
Chapter 10
Security
You are probably wondering if Smarkets is legal.
Don't worry, the answers are below.
And moreover:
• Is our money safe?
• What security certificates does Smarkets have?
Let's check this important issue!
Smarkets Limited created and maintains the Smarkets platform. The Gambling Commission in the United Kingdom has awarded Smarkets Limited a remote operating licence (000-033562-R-315062-001) to manufacture, provide, install, or adapt gambling software.
The Gambling Commission in the United Kingdom is in charge of this software license's regulation.
For customers registered in the United Kingdom, the service is licensed and regulated by the UK licence.
Under the terms of the Trust Deed, all customer money placed by customers registered in the United Kingdom is held by Smarkets (Clients) Limited, a group business created only for the purpose of keeping client funds.
According to the UK Gambling Commission's client funds rating categories, this gives a high level of protection.
Smarkets holds the funds of players registered outside the United Kingdom in special ring-fenced accounts distinct from corporate accounts.
So all we can say is that there is no doubt that Smarkets is legitimate and not a scam.
The Smarkets Betting Exchange is entirely legal, and nothing prevents you from using their service.
Chapter 11
Usability of the Platform
Below you will find answers to the following questions:
• How is Smarkets different from other exchanges?
• How does it affect navigation?
• Is it intuitive to navigate the site?
Let's check it together!
Smarkets has a completely different design than the other exchanges, both in terms of colour scheme and site layout.
Smarkets exchange, on the other hand, simply shows the primary market.
That's usually the market we're searching for, but if you're looking for anything else, you'll have to scroll down and manually open it.
However, this does not cause any problems. Using the site is intuitive and straightforward.
As we have already mentioned – it is just a matter of getting used to the new environment.
Smarkets also has a great 'Blog' section, with numerous articles explaining the site's different features and market analysis, among other things.
Moreover, a great advantage is the search bar located at the very top of the page.
Thanks to this we can easily find the market we are interested in.
In addition, right next to it, there is a LIVE CHAT button, which allows us to contact Support in case of any problems.
Although the Smarkets website looks unconventional, we are delighted with its interface and ease of navigation.
Chapter 12
Short overview
Let's recap the Smarkets exchange!
• How does it compare to the competition?
• Is it worth using?
• What is it famous for and how is it better?
Let's take a look!
Smarkets performs superbly against Matchbook. Their offer is not just limited only to the top national leagues but also to the lower ones.
What's more, the liquidity also looks much better, making us more confident that our bet will be matched.
Moreover, the site navigation is also nicer despite the unconventional design of the site.
It's also worth mentioning all those calculators that will make betting easier for us; where else can you find such things?
The accumulated bets are another advantage, as well as the wide range of deposit and withdrawal methods available, incredible!
The only, though critical, disadvantage is liquidity.
Although it is better than Matchbook, it is still incomparable to the Betfair exchange.
However, we hope that this will improve over time.
Do you want more? Compare Smarkets to the other betting exchanges:
Chapter 13
FAQ
If you have any more questions, please check back in the section below!
Here are the most frequently asked questions.
How much commission is charged on my transactions at Smarkets?
Smarkets' standard commission fee for each given market is 2% of your net profits. You do not have to pay commission if you lose money on a transaction.
How can you cash out on Smarkets?
The green 'Trade Out' option will appear next to the market you bet on when it is accessible. Simply click the button, and you'll be able to confirm the payout at the specified price.
How does Smarkets work?
Smarkets functions similarly to other betting exchanges in that it provides a platform for bettors to compete against each other. However, the exchange will charge a fee for using their service.
How to cancel bets on Smarkets?
Simply click the 'X' to the right of the bet you want to cancel for an unmatched or partially matched wager.
What should I do if my bet was reduced?
A variety of factors can cause a reduction in rates. Read more details
HERE
.