If you are just starting your sports trading journey, you might be unsure which sport you want to begin with.
While not as popular as football or tennis, Cricket is one of the best options for Betfair traders for the reason listed below.
Chapter 1
What is cricket trading?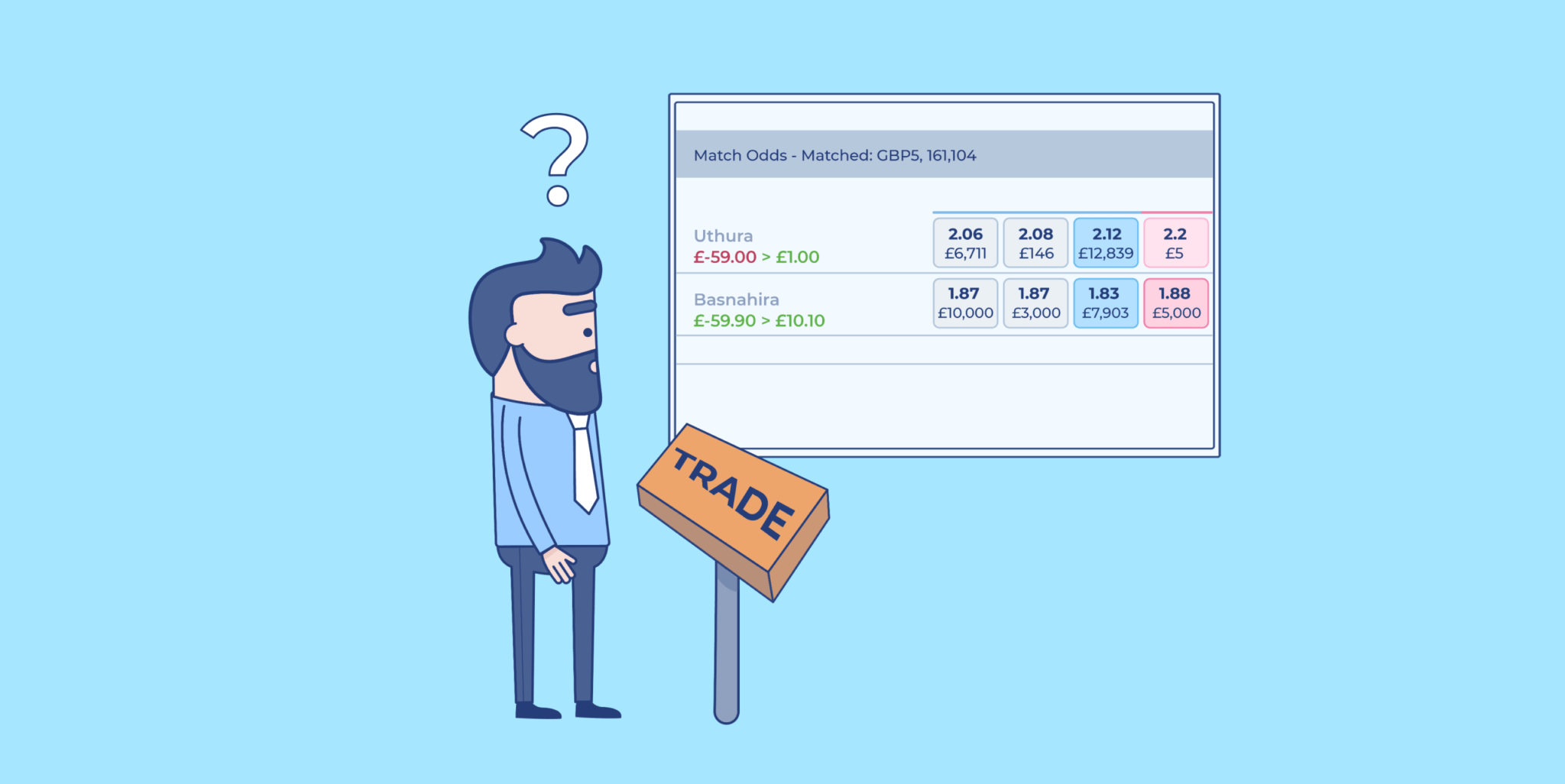 Instead of simply betting on a team and hoping that they will win, a cricket trader uses the flow of a match to predict how the market prices are going to move.
It's just like a stock market!
Trading the crickets markets works the same way with every other sport in the Betfair exchange.
The numbers in blue are your odds to place a back bet if you think that selection will win.
If you are against a specific outcome, the lay bet is placed with the pink color's odds.
Cricket is the most popular sport in Asia, hence the massive liquidity on the markets.
Tens of millions of pounds are traded at the big cricket games.
Some Cricket matches last the whole day or even five days.
So even if you are busy, you will still find an hour to trade when the time becomes available for you.
Another plus is that it has no off-season, and you can find games to trade all year round.
Cricket has only one or two big matches per day so that you can narrow your focus.
That will give you the chance to study the markets at your own pace.
If you are a football trader and tend to overtrade, then Cricket might be an option for you as it's impossible to trade too many matches at once.
There is no wealth of knowledge on the internet, meaning that most cricket traders are not well educated.
If you consider all facts, you can see that you can easily have an edge at trading cricket when you get the knowledge.
Why do cricket odds move?
In Cricket, the odds pre-match are mainly stable without significant movements.
Only breaking news with key players missing will change the odds drastically.
So monitoring team news can prove beneficial in catching some considerable price movements.
Before the match starts, the coin toss will affect the movement of the prices. As soon as the toss is done, you can see that it immediately affects the odds.
That also correlates with the expected weather conditions.
Cricket odds in play are highly variable, especially on T20s. Many wickets in quick succession can fling the match around in the other direction.
A boundary or a decent run rate will also move the prices.
Markets at Cricket are highly volatile, which means that the markets often overreact on certain occasions.
The best tip for every aspiring cricket trader is to learn how to spot these critical points in the game.
As with every sport, being involved in many market cycles is the best way to learn how to predict the odds movements.
Chapter 2
How to trade Cricket?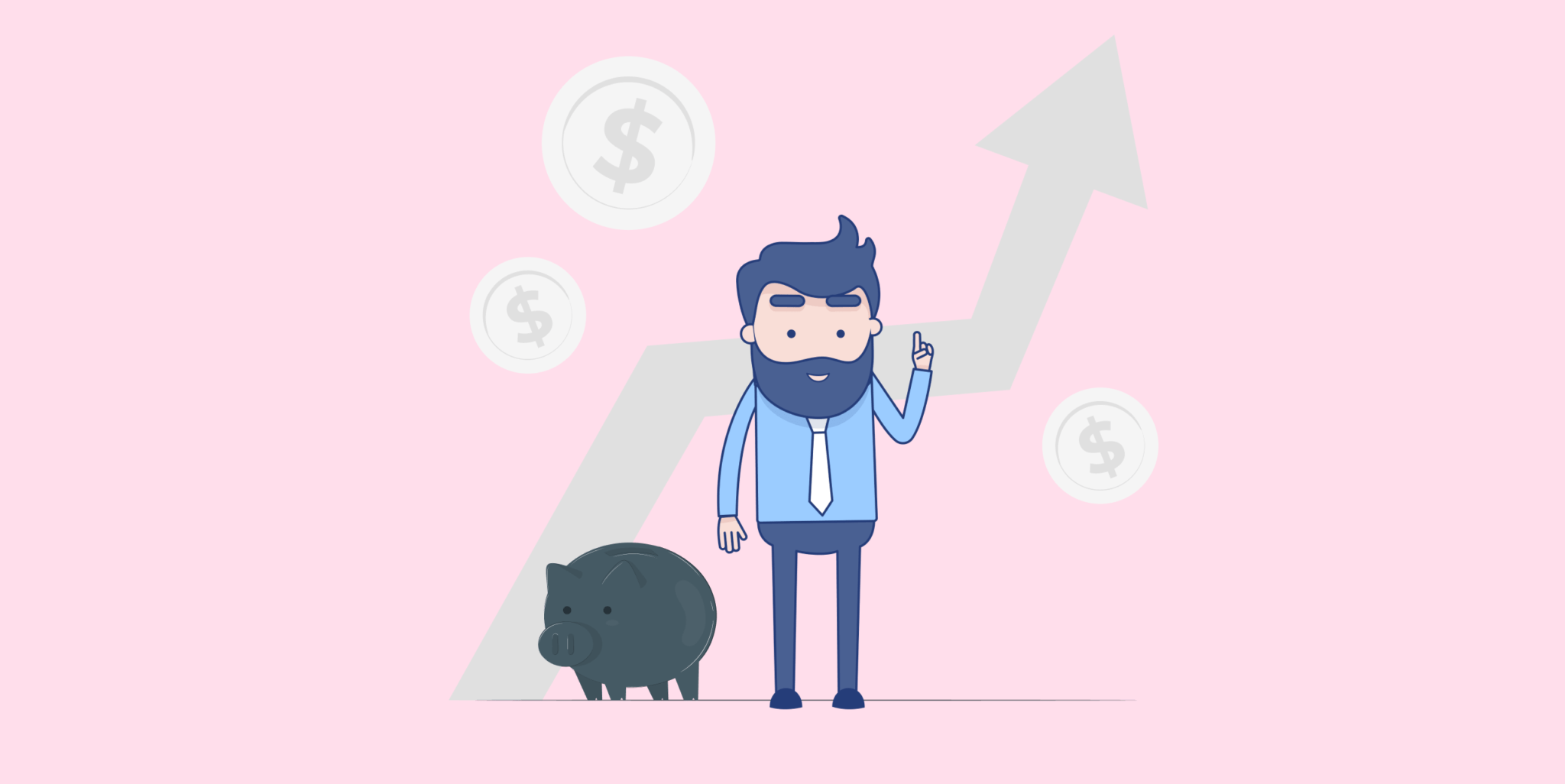 Before starting cricket trading, you need to understand that cricket, unlike other sports, is played in several formats.
Some games last a few hours, while the test international games may last for a few days. Domestic tournaments are also played in different formats.
So if you are going to get involved in cricket trading in the betting exchanges websites, the first thing you need to understand is the rules. For example, the tie and the draw are two different things.
A tie is when the scores are the same. On such occasions, all bets on the Betfair exchange are voided.
A draw occurs when the teams do not finish the match. This mostly happens on test matches where innings are only concluded when the team loses all ten wickets.
You also have to consider that many games that usually end within a day are postponed for the next day due to bad weather conditions.
Depending on the strategy you are following, statistics may play an important role in your trading decisions.
The good thing about Betfair cricket trading is that you can find several free services with plenty of statistics available.
Now let's elaborate a little more on how you can trade the cricket markets.
Chapter 3
How to choose the right market for cricket trading?
The primary market in Betfair cricket trading is the match odds market.
This is basically the only market that professional cricket traders use, as this is the only market with massive liquidity.
In limited-overs Cricket this is simply a two-way market where you can either back or lay the one or the other team.
No draw is available, with the tie being the only possible outcome if the scores are level.
The draw is a possible outcome in the test matches version, so this is a 3-way market.
You can also find other markets that are generally not ideal for trading as the liquidity is low.

These markets are only suitable for simple back selections. Some examples are: finding the leading run-scorer, the leading wicket-taker, number of boundaries, and others.
Liquidity
There is a hell of a lot of money trading on Cricket. If we look at the big cricket matches, we usually have tens of millions of pounds traded on it.
The match odds markets are very liquid, making them great for trading.
Pre-match cricket trading
As the name suggests, pre-match trading is when traders are trying to take advantage of market moves before the start of the game.
Like football trading, the cricket markets are stable before the event starts.
Unless important breaking news like missing players or changes in weather conditions result in significant market moves (like above in the New Zealand vs Bangladesh match), the prices will move only for a few ticks.
The pros of pre-match cricket trading are that the odds are moving at a low pace, and because of the high liquidity, you may be able to scalp the markets for a few ticks.
If you find games where the odds are bouncing in a small range, you may back at higher odds than laying.
That small earnings can happen many times before the start of the game.
You may also catch the big market moves that breaking news trigger if you are quick enough to get in on time.
Also, after a big move, there is a bounce-back as the markets tend to overreact. This trading technique is called swing trading.
On the other hand, you are always at risk of getting caught if breaking news triggers significant price movement.
If you are open in a trade, you have to be alerted and close the position before losing many ticks if the market goes the other way.
In-play cricket trading
Trading cricket in-play means that you are trying to predict the market moves when the game is played live.
The most significant advantage of in-play sports trading is that you can make informed decisions on when you will open your trades since you are watching the game live.
In fact, Cricket is one of the best sports to start with in-play trading. The test matches the last days, so you can take your time as the odds do not move that fast.
That can be perfect for newbie traders who want to get into the gasp of in-play trading.
On the other hand, in limited-overs games like the T20, odds tend to move quickly into the game. That can be great for traders as many opportunities arise in a game.
For example, a very popular cricket trading strategy is backing the first batting team when they lose a wicket. Markets tend to overreact when a batting team loses a wicket.
Of course, big volatility is not for everyone. If you're not prepared, you can get dragged into over-trading, which can cause significant losses.
Also, cricket markets do not suspend on the Betfair exchange. So you need to be extra careful and supervise your bets when trading on cricket.
Chapter 4
Profitable cricket trading strategies
Below are two of my favorite trading techniques that are easy to follow from everyone.
Pitch conditions
Pitch conditions play a significant role in how a cricket game will unfold.
If you can find information on the pitch condition before the start of the game, that could give you an edge against the other traders on events that the draw is available.
A flat pitch is more suitable for batters so that the draw will be a more possible result.
Backing the draw and trade out into the game can pay dividends in such pitch conditions.
Weather conditions
Unlike any other sport, weather conditions can hugely impact how Cricket is played, especially in the longer format games.
If heavy rain is projected, then the draw becomes a more possible result as less Cricket is going to be played during the five days duration of the game.
So again, backing and then laying the draw at such conditions can be a good strategy.
These are two simple cricket trading strategies. If you put the time to study the markets, you will be able to create your own.
Chapter 5
Tips from the expert: How to make money on cricket trading?
If you want to be profitable in cricket trading, you should improve your understanding of the following topics.
Tip 1: Learn the different formats and tournaments.
Cricket is played in different ways, so knowing the rules of each version is fundamental if you want to succeed.
Tip 2: Study the players and their skills
Many players do not perform the same way in different weather and pitch conditions or in the other formats.
Having that information can prove valuable to your trading.
Tip 3: Monitor pitch and weather conditions
If you learn how to read the impact of the pitch and weather conditions on the batters and bowlers, that will give you a huge edge over the other traders.
Tip 4: Monitor news and statistics
Study statistics and previous results at each ground can also prove very helpful.
Tip 5: Markets overreact
Many of the price movements on cricket trading are not that justified, and if you manage to spot those key points, you will make money from cricket trading.
And of course, as with every type of sports or stock trading, having discipline on your staking, patience, calmness, and willingness to learn how the markets move will be crucial in your overall profitability.
Chapter 6
Сricket trading software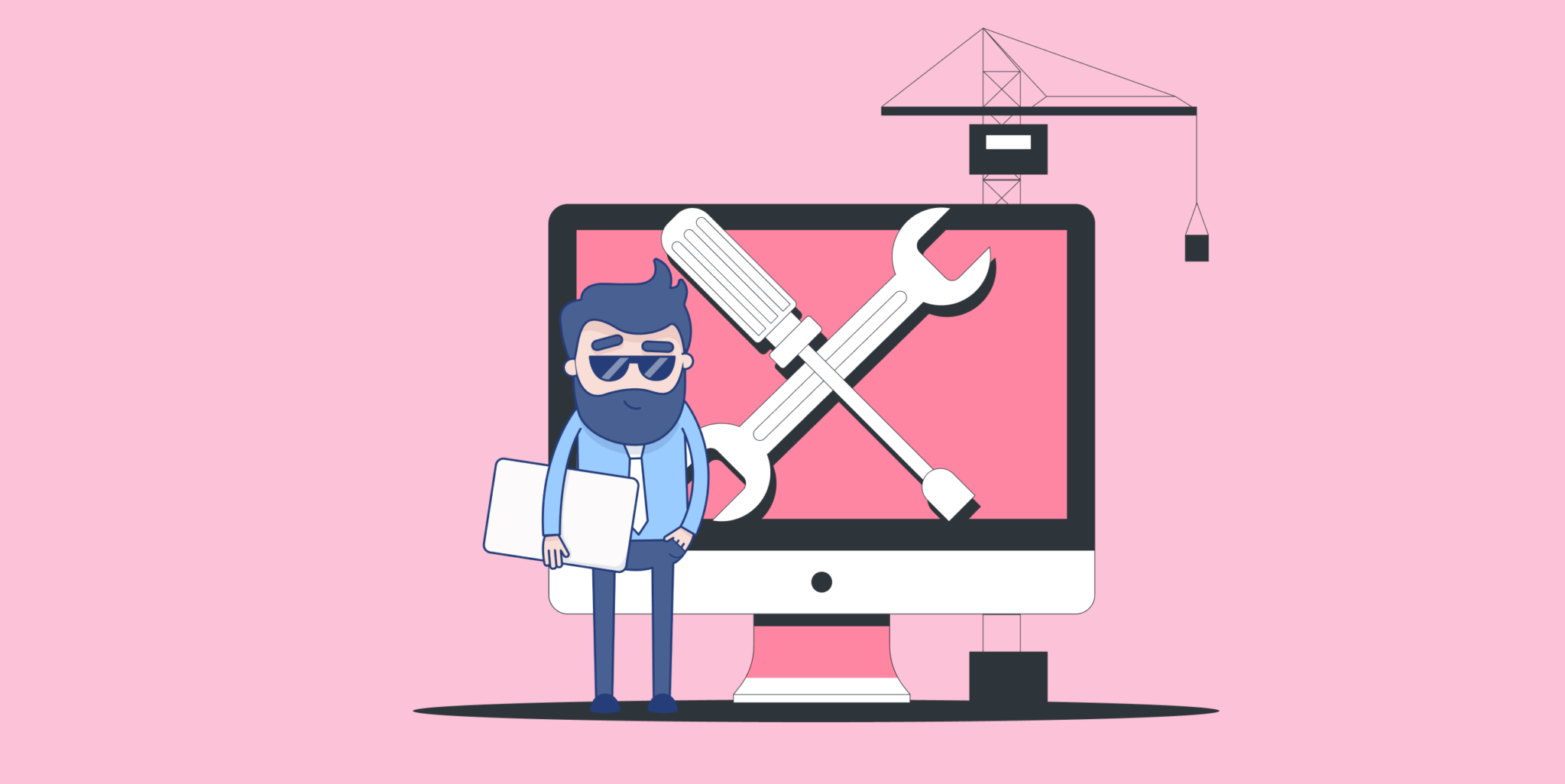 If you are serious about your cricket trading, you should first invest in the correct tools like trading software.
A Betfair cricket trading software gives you a critical speed advantage over other exchange users.
The trading software connects to your Betfair account, allowing you to place bets with one click without logging into the website.
Three are the main available products for traders:
All of them will give you the edge in placing the bets and getting matched quicker than most traders that do not use any similar trading software.
Chapter 7
Mistakes to avoid when trading Cricket
Cricket is not as popular as other sports, leading to many mistakes from traders who are starting to get involved with cricket trading. The most common are listed below.
Mistake 1 – The most common mistake that most cricket traders make is that they do not know the game's rules. Understanding how a game is going to unfold is crucial when trading Cricket. Many different versions of the games are all played in different ways.
Mistake 2 – Overtrading. The price movements on Cricket are persistent. Many novice traders try to catch every move, resulting in poor decisions when opening trades.
Mistake 3 – Poor decisions lead to losing trades. Chasing losses is one of the most common mistakes that traders make. Many traders will try to open new positions to cover the losses, leading to even more losing trades.
Chapter 8
Conclusion
Cricket is one of the easiest sports to trade on the Betfair exchange. The liquidity is enormous, so if you master it, you can gain significant profits.
Take your time, observe how the markets react on certain occasions and you will not get disappointed from getting involved with Betfair cricket trading.