The accumulator bet remains one of the most profitable forms of gambling. It allows multiple selections which increase the combined odds and is particularly popular in football betting, where you can wager on the outcome of various matches.
Sports betting on accumulators involves a trial of your sports gambling skill and luck and you'll find many rewards and promotions on accumulators with the right sports bookie.
The concept behind an accumulator bet, also known as an Acca, may sound complex, but in reality, it's a straightforward process to understand.
This comprehensive review will guide you through the process of accumulator bets and you'll also find ways you can make more profit from this gambling strategy – so read on and learn!
Chapter 1
What is an Accumulator Bet?
An accumulator bet consists of multiple selections of bets combined on one bet slip. For you to secure a win, all the selections in the bet must be a success.
The exciting thing about Acca bets is the increased odds it brings to the game.
Rather than betting singly, you stake your funds on all of the selections together.
However, there is also an increased risk with this form of betting. Acca bets tend to be at larger odds so these higher odds can put extra strain on your bankroll.
If one selection of your Acca loses – your whole bet is a loser.
However, with the right strategy in place, there are ways to increase your chances of landing a winning Acca and in this review, we cover all the tips and rules you'll need to be profitable with accumulator bets.
You can place an accumulator bet on a vast range of sports, including football, tennis, rugby, plus many more.
However, some bookies may not allow accumulators over multiple sports, so make sure and check the terms and conditions before placing your bet.
With accumulators, you can wager on up to 20 selections, although this can vary depending on your bookmaker.
Chapter 2
Types of An Accumulator Bet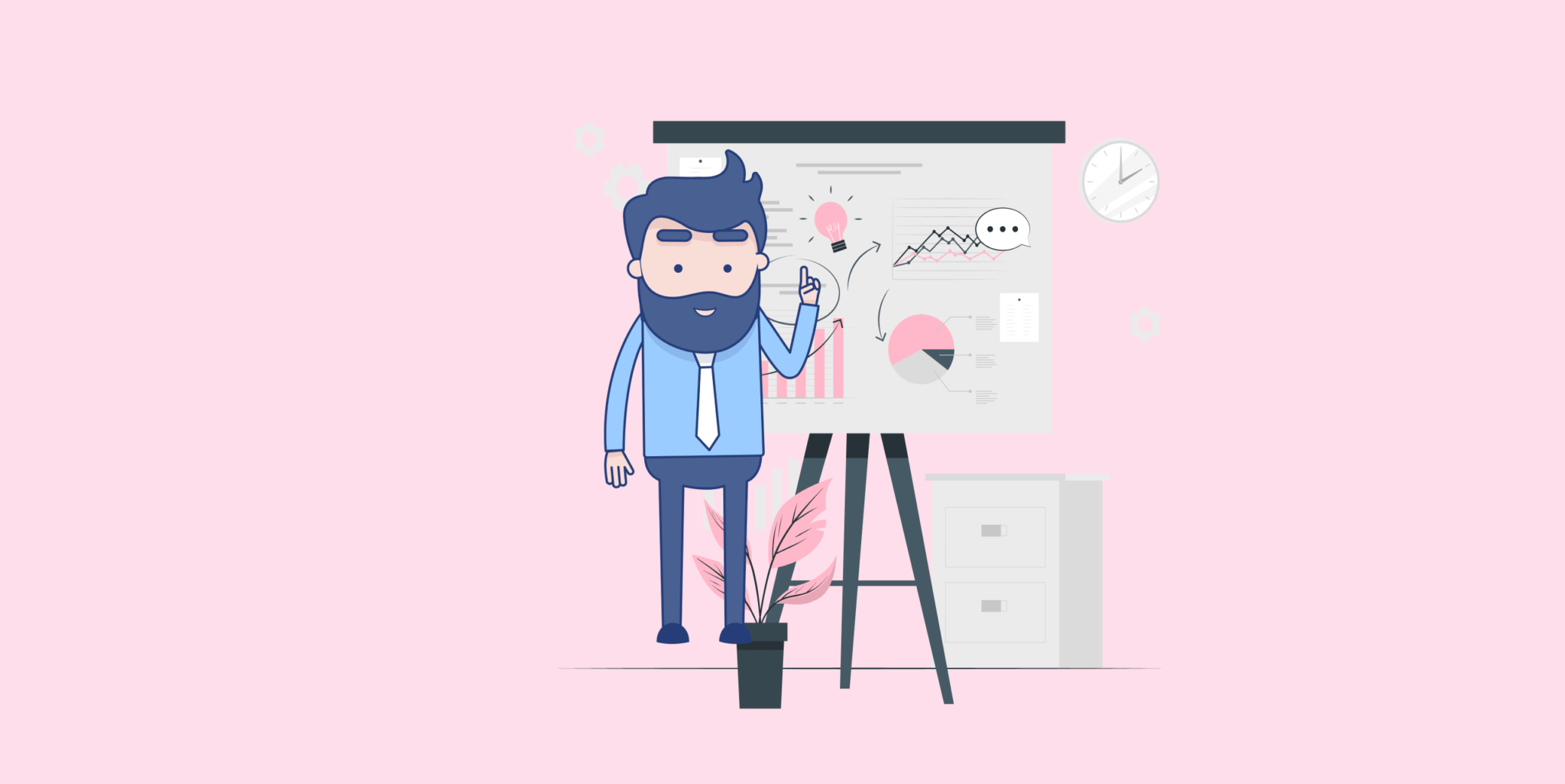 Accumulator bets consist of four or more selections together in a slip. However, we have two and three selections as accumulators too.
Take note that not all online bookmakers allow multiple bet selections, whereas some bookies allow up to twenty selections in an individual Acca.
| | |
| --- | --- |
| Number of selections | Acca name |
| 2 | Double |
| 3 | Treble |
| 4 | Four-fold accumulator |
| 5 | Five-fold accumulator |
| 6 | Six-fold accumulator |
| 7 | Seven-fold accumulator |
| 8 | Eight-fold accumulator |
| 9 | Nine-fold accumulator |
| 10 | Ten-fold accumulator |
Double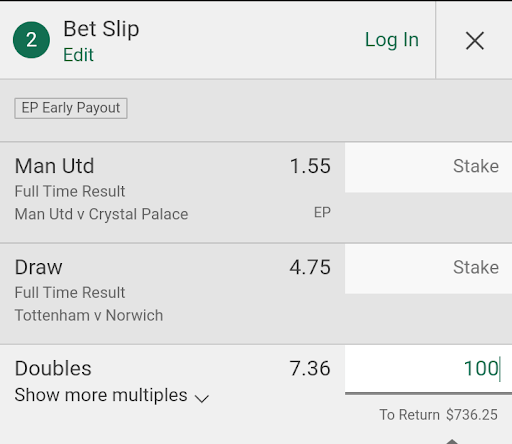 A Double bet consists of two selections put together in one bet.
Here, you only wager on two events and for you to win, both selections must be successful.
However, if one of the selections is successful and the other isn't your whole bet will be a loser. So let's check out an example of a Double.
Example
It's a busy weekend of Premier League action and you've decided to do a Double on two matches.
You fancy Manchester United to beat Crystal Palace and Tottenham and Norwich to draw and have decided to put both selections in a double for $100.
Manchester United are available at 1.55 and the draw in the Tottenham match is 4.75.
If you were to split your stake and have $50 on each selection, your returns would be $77.50 and $237.50, a total of $315.
However, putting both selections in a double would see odds of 7.36, meaning that a $100 double would return $736 if both selections were successful.
The advantage of an Acca is how it increases the combined odds from each event, maximizing your winnings.
Treble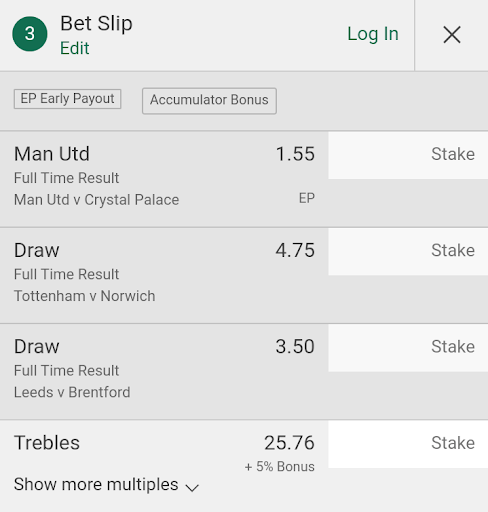 A Treble allows three selections put together in one bet.
Here, three selections are combined and for you to win, all three selections must be successful.
The returns from a Treble are higher than a Double since there are three event odds to combine.
Example
In this example, we have used the same selections as the Double shown previously and added in Leeds and Brentford to draw to make a Treble with odds of 25.76.
A $10 Treble on these three selections would return $257.60 if all three were successful.
Again though, if one selection were to lose, the entire Treble would be a loser.
Four-fold Accumulator
For a four-fold Acca, four selections are combined to form one bet.
The increased number of selections will also cause an increase in the combined odds making it more profitable if all the selections are successful.
Example
In this example, we have carried on from the Treble and added Aston Villa and Leicester to draw, meaning we now have four selections for our four-fold Acca.
The combined odds for the four-fold Accumulator have now jumped to 87.61, meaning that a $10 stake would return $876.10 if all four selections were successful.
But as always, if just one selection loses then the four-fold Acca is a loser.
Five-fold Accumulator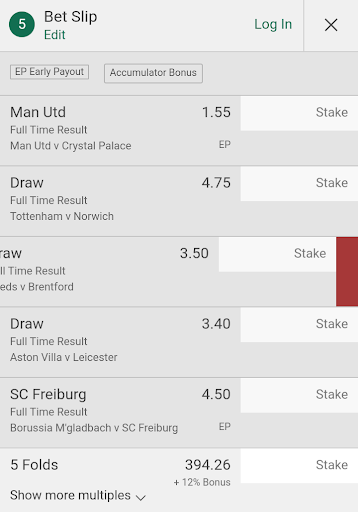 A five-fold Acca comprises five single selections combined in one bet and all five selections must be successful for the bet to be a winner.
Although it's riskier to place a wager on a five-fold accumulator due to the number of selections in it, winning a five-fold Acca also comes with huge profit.
By applying the right skill and experience, any punter should be able to capitalize on five-fold accumulators.
Example
Below are five selections from European football leagues showing their different odds;
| | | |
| --- | --- | --- |
| Team to win | Bookmakers odd | Acca betting calculation with £1 |
| Barcelona | 1.55 | £6 |
| Liverpool | 2.30 | £18 |
| Lyon | 3.60 | £36 |
| Real Madrid | 3.75 | £144 |
| Dortmund | 7.50 | £432 |
A winning Acca with a stake of $10 would see a return of $3609.5. Exciting, right?!
But take note, if one of these selections fails to come in, the entire bet is a loser.
Six-fold Accumulator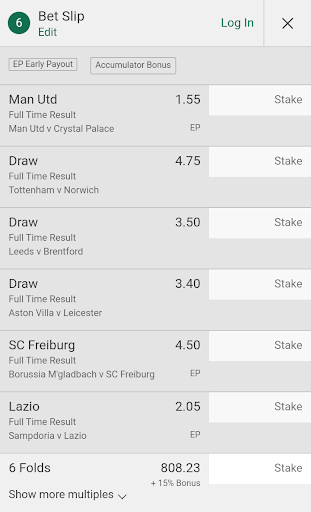 As the name suggests, the six-fold Acca betting allows six selections.
Here, you place your wager on six selections and for you to secure a win, each of the six selections in the bet must be successful.
Example
On the betting slip above, we have selected six selections and the odds are calculated at 808.23 for the six-fold accumulator.
That means a $1 stake on the accumulator would see a return of $808.23 if all six selections were correct.
Seven-fold Accumulator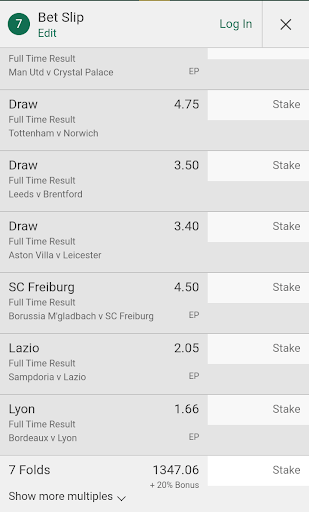 The seven-fold allows multiple selections in one slip and all seven must win for you to claim your profits.
Even if six of the selections come in and one fails, the entire bet is a loser.
The combination of seven different odds from seven different selections increases the potential returns of any stake.
However, the seven-fold Acca comes with higher risk since you require seven selections to be successful for the Acca to be a winner.
Example
If we stake $1 on seven different Premier League games the odds are 1347.06, meaning that if all seven were successful, we would see a return of $1347.06.
But of course, all seven selections have to be correct for the Acca to be a winner.
Eight-fold Accumulator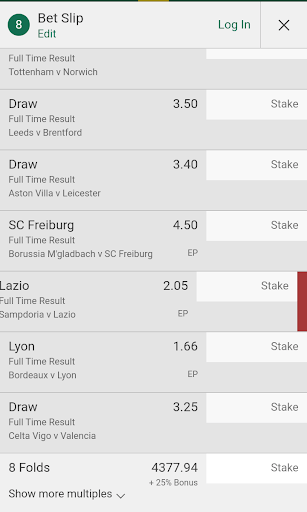 As the name implies, the eight-fold means eight selections in an Acca bet.
That means eight of the selections in the slip must win for the entire bet to be declared a winner.
The eight-fold is riskier than the examples already discussed in this review because of the combination of eight selections together in one bet slip – the chances of eight selections winning is very low compared to others.
Example
Below is an example eight-fold Acca bet with the odds and potential returns;
| | | | |
| --- | --- | --- | --- |
| S/N | Matches | Bet Option | Odds with accumulators |
| 1 | Liverpool vs Spurs | Home win | 1.85 |
| 2 | Real Madrid vs Valencia | Over 1.5 | 1.55 |
| 3 | Chelsea vs Arsenal | Over 2.5 | 1.40 |
| 4 | PSG vs Troyes | Home win | 2.00 |
| 5 | Juventus vs Inter Milan | Draw | 3.75 |
| 6 | Man Utd vs Crystal palace | Over 0.5 | 1.50 |
| 7 | Osasuna vs Atletico Madrid | Away win | 2.30 |
| 8 | Lille vs Reims | Draw | 1.70 |
| Total | | | 824.07 |
This means if you stake $50 on the above bet and all the selections are correct, you would see a huge return of $41,203.50.
Chapter 3
How to Place an Accumulator Bet?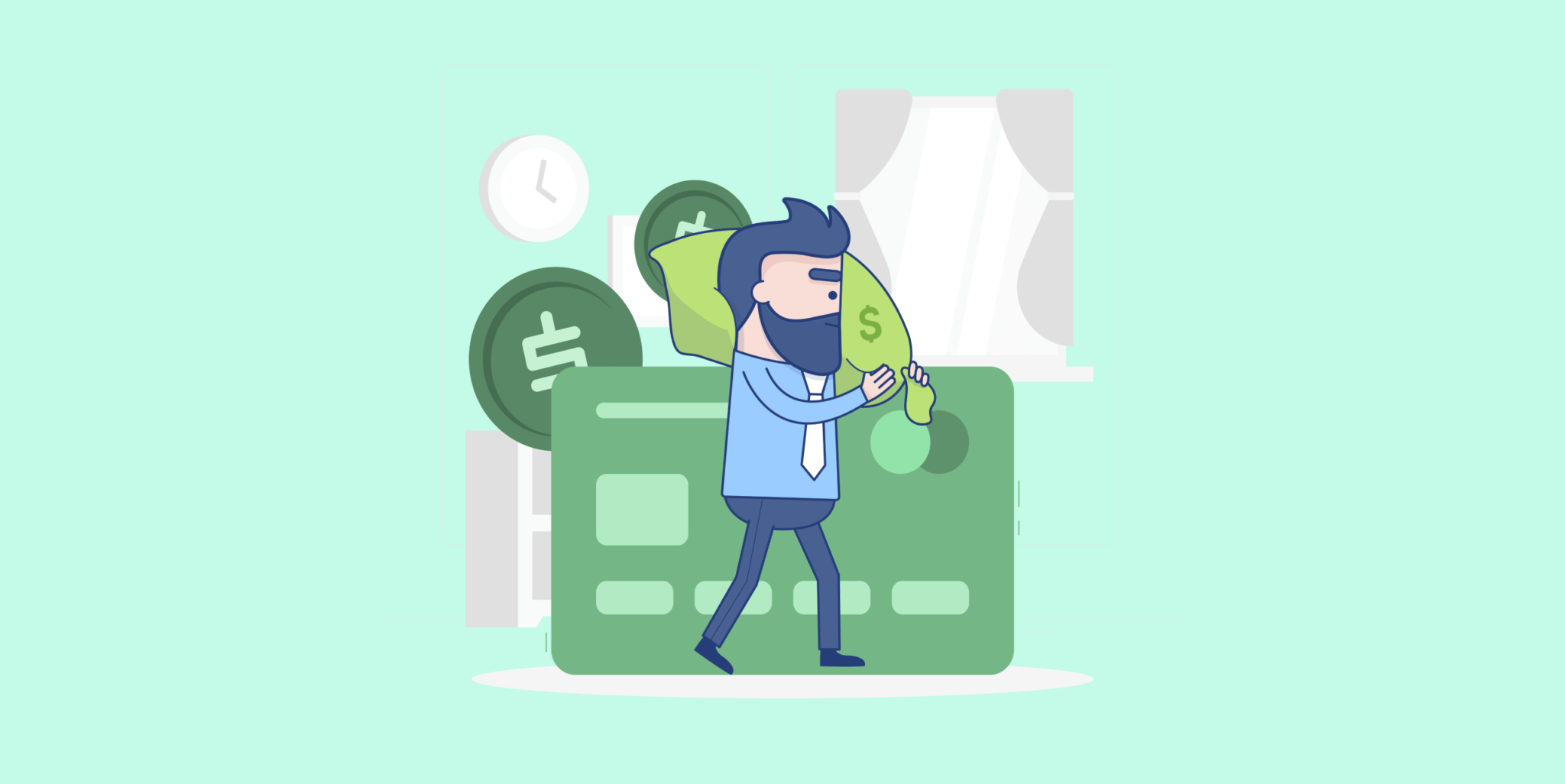 One of the advantages of Acca bets is that they are super simple to place at the bookmakers, sometimes in less than a minute.
Follow this step-by-step guide to place an accumulator bet in any online bookie, for example, after signing up with Bet365;
Find your preferred sports.
Choose your bet option for each game, e.g. home or away team win.
Pick the selections you want to combine in your accumulator.
Add your selections to the betting slip.
Find the accumulator option under the multiples section.
Enter your preferred stake amount.
Go through your selections and double-check them.
You can now place your Acca bet.
Accumulator Bets in Horse Racing
The diversity of sports betting also involves betting on racing events, particularly horse racing.
When it comes to horse racing, most bookmakers provide multiple options such as an Acca, Super Heinz or a Lucky 15.
You can also place an each-way accumulator that will combine the odds on each horse to win and place, offering the potential for a big win.
Many betting opportunities are available with horse racing so check out the various bookies and start looking for ways to make money from betting on horse racing.
Accumulator Bets in Football
Football is loved worldwide and is watched by millions and because of its easy simplicity, football betting remains one of the most lucrative types of betting.
With an accumulator bet, you can place multiple wagers on any football event you want across hundreds of matches each day.
In addition, many bookmakers now allow bettors to gamble on different possible outcomes of their preferred game.
Examples include – home win, away win, draw, over/under, and many more.
Accumulator Bets in F1 racing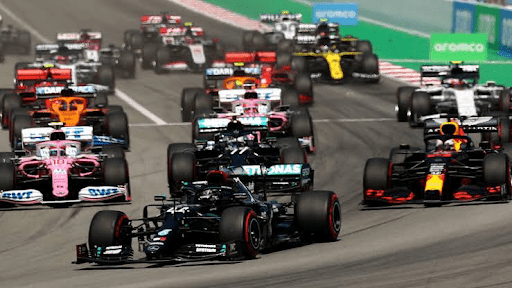 The thrill of Formula 1 also allows bettors to gamble on who will win a specific Grand Prix and who will win the World Championship.
Check out your bookmakers' sport options and find F1 racing and you are free to gamble on multiple selections of events in any F1 championship.
The sport also provides fantastic odds combinations and higher chances of landing a winning Acca.
Chapter 4
Each-way Acca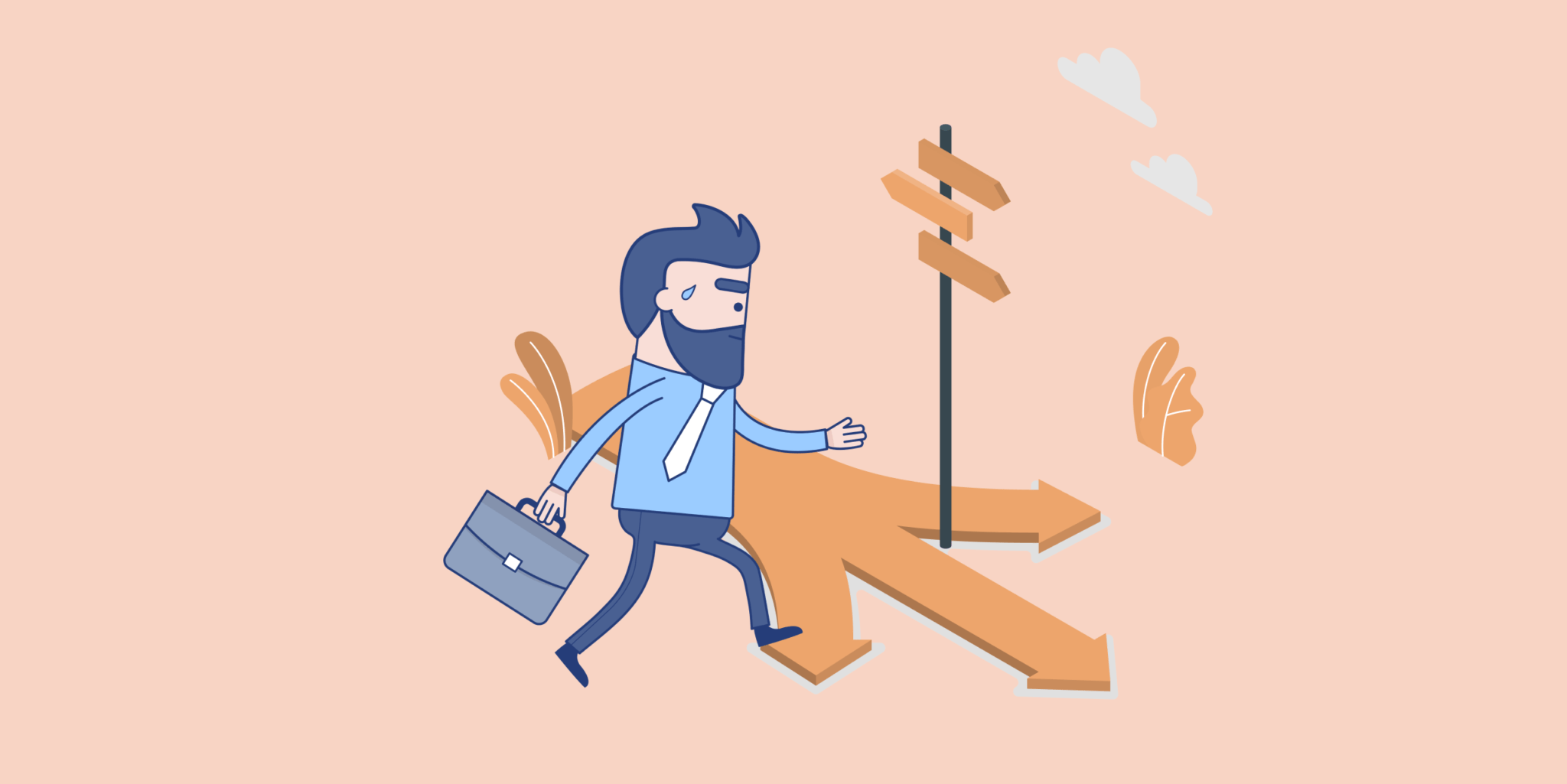 Since the risk of winning most Acca bets is always high, on sports such as horse racing, each-way betting is available.
Each way accumulator comes in two separate bets, thereby doubling your stake to cover the two wagers – a $5 each-way Acca would be $10.
Example
| | | | |
| --- | --- | --- | --- |
| S/N | Racing result | Odds | Outcome |
| 1 | First | 2.5 | Won |
| 2 | First | 1.5 | Won |
| 3 | First | 2.0 | Won |
| 4 | Third | 1.8 | Placed |
Following this table above, after staking $10, the stake is split each way for the win and place a bet.
If it were a routine Acca, the example above would be a loser but with an each-way Acca, you get a return for your horse selections being placed and winning.
So for the example above, the fourth selection was placed 3rd, giving you a return on your each-way Acca rather than the entire bet being a losing one.
Chapter 5
Draw No Bet in Accumulator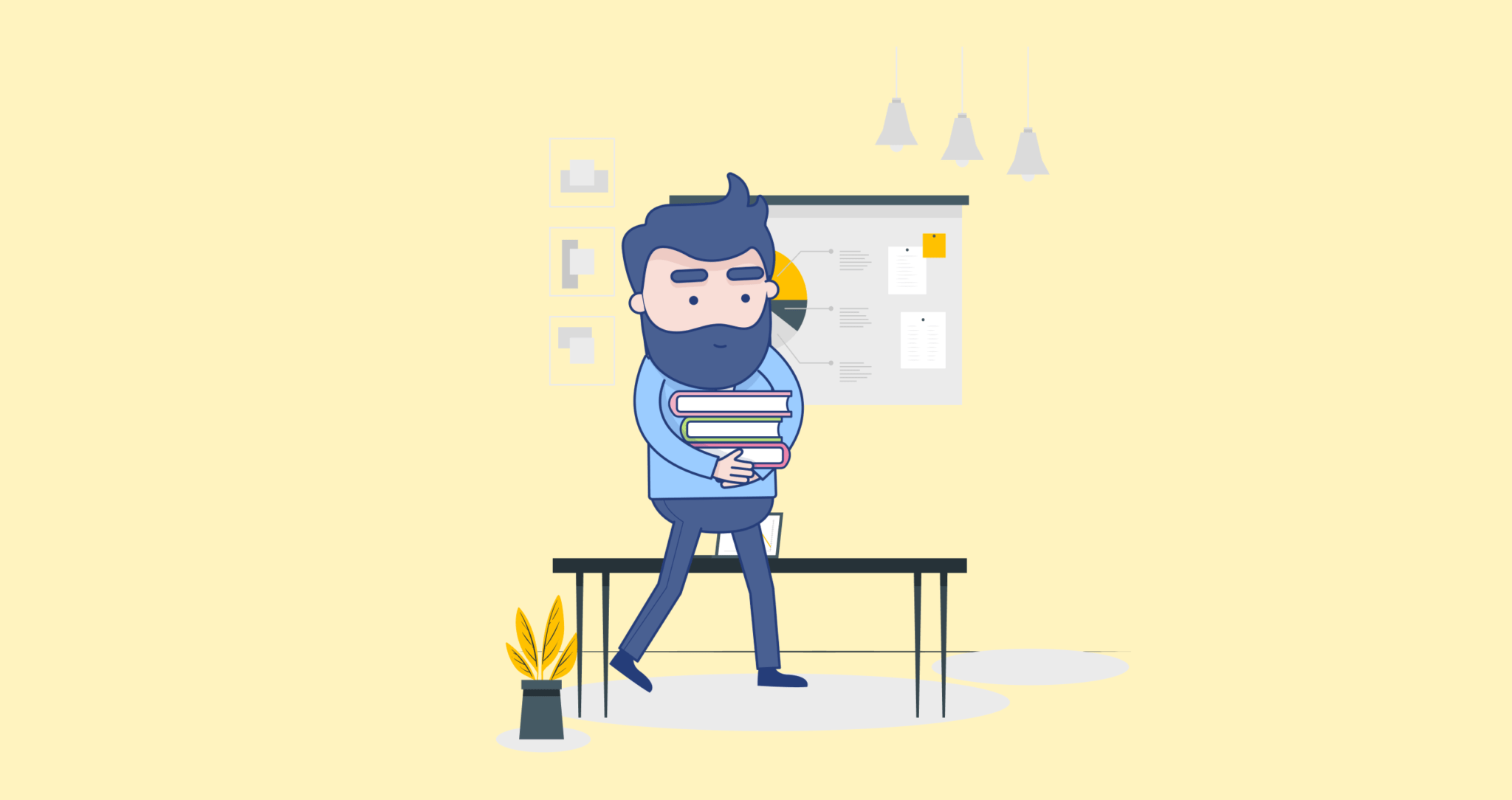 Generally, the draw no bet works by removing the draw outcome in the three-way betting market.
So here, punters can bet on either of the two sides to win the match. The selection will be either a home win or away win in relation to Acca betting.
Chapter 6
Tips and Tricks: How to Win Accumulator Bets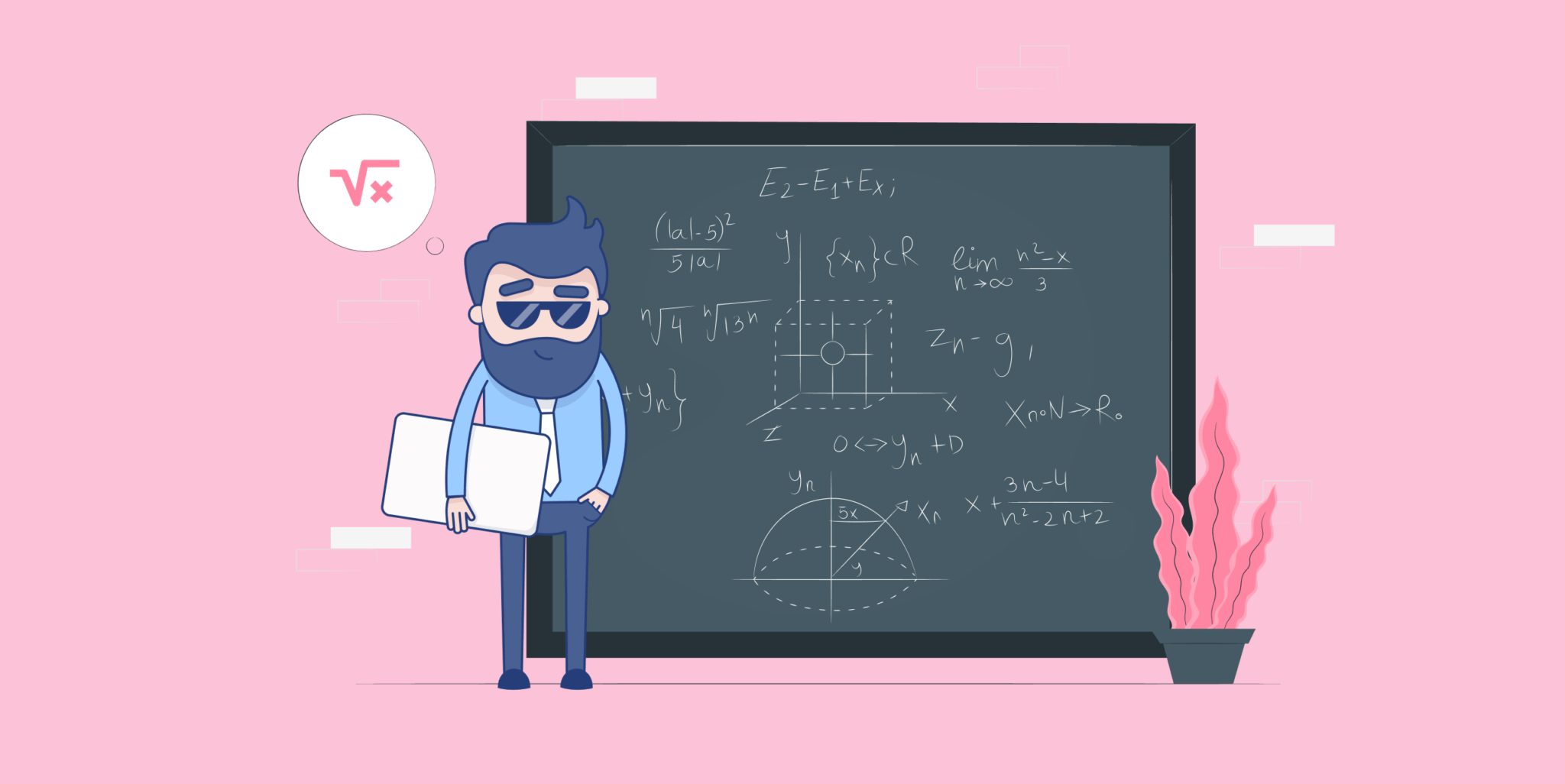 There is no guarantee of winning in sports betting, especially on multiples betting like Accas.
However, there are ways to secure a win with accumulators and here are some essential tips you should consider when placing multiple bets;
Claim Bonuses
Most sports bookmakers offer amazing bonuses on accumulator betting. These bonuses are always available either pre-event and in-play.
Acca Insurance is one of the popular bonuses many bookmakers offer to their customers.
For example, in a four-fold accumulator with Acca Insurance, if three of your selections were successful and one was unsuccessful, you would receive your stake back.
Avoid Big Accumulators
Try to avoid as many multiple selections as possible. The more selections in the Acca bet, the lesser the chance you have to win.
So picking too many selections may expose your bankroll, thereby increasing the bookmaker's profit.
And don't fall for any scheme advising you to choose more selections to increase your winnings.
Qualify for Acca Clubs and Free Bets
Nowadays, there are accumulator clubs at easy disposal. They give you a free bet following a certain spend amount on Acca bets weekly.
Some clubs even come with lucrative accumulator insurance, bonuses, and promotions.
Chapter 7
Conclusion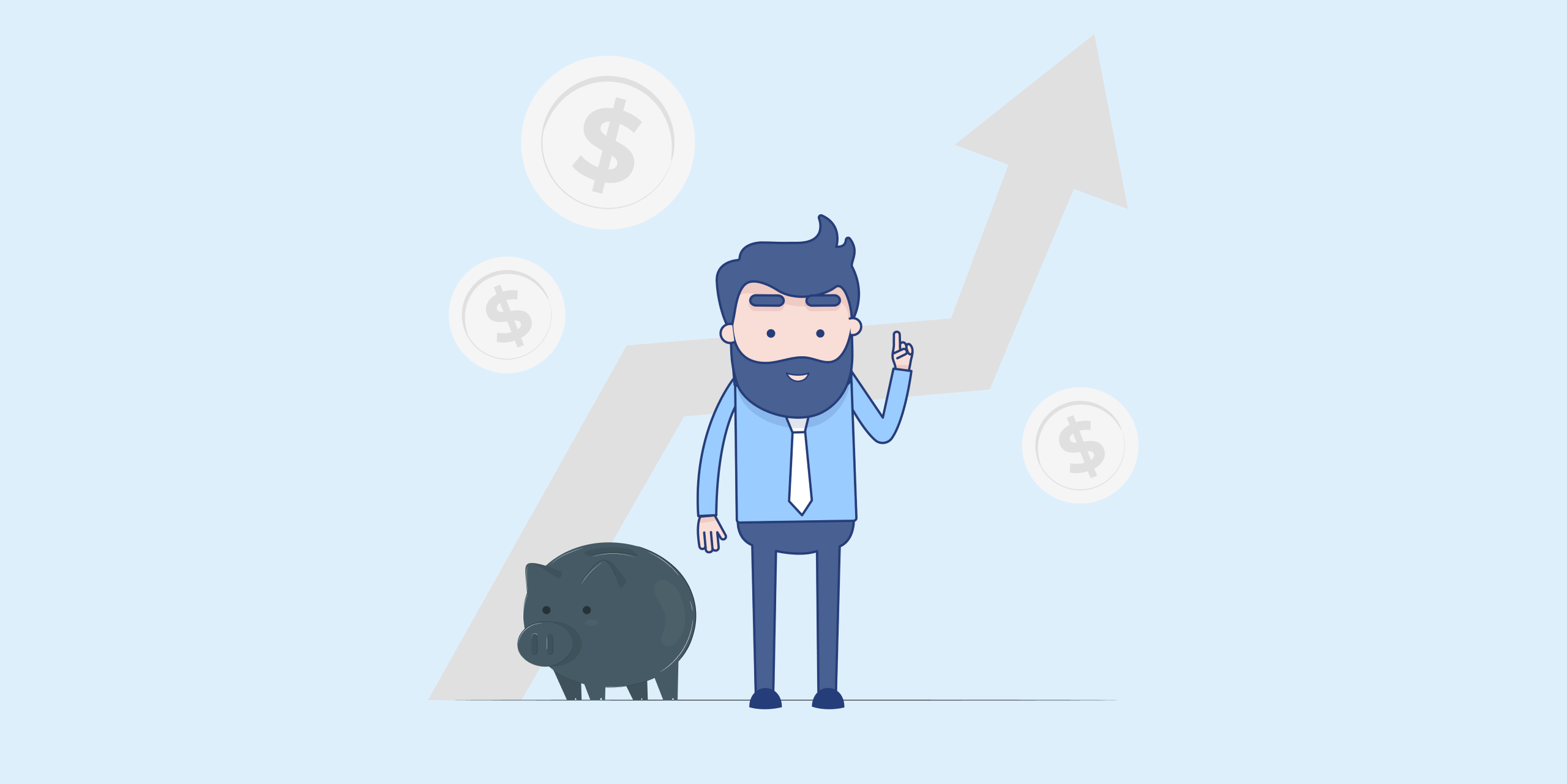 Accumulator Bets are undoubtedly the best form of betting anyone aiming for a higher return should try out.
This strategy increases a punter's chance to make huge profits from small stakes.
However, the increased number of selections in the bet also makes it harder to win an accumulator due to the increased risk of one selection being unsuccessful.
Many people love Acca bets but for maximum winnings with this strategy, be cautious in picking and don't always expect a win.
However, winning with accumulators always comes with huge profits.
Chapter 8
FAQs
How Does an Accumulator Work?
An accumulator works by combining multiple selections into one bet.
Thereby increasing the calculated odds by staking the first win on the second, then the second win on the third.
All these increase the potential total payout.
How Is An Accumulator Calculated?
An Acca works by staking your money on the first selection.
Then, if the first selection wins, your return is placed on the next one, then the third one, until it gets to the end.
All these then 'accumulate' to give you your potential total winnings.
What Is The Best Sportsbook for Acca Betting?
There is no particular sportsbook for Acca Betting – find the one that suits your requirement and is ready to offer the best gambling services to you.
But always make sure you use a licensed, regulated, and secure sportsbook.
What Happens If A Bet is Void in an Accumulator?
A void bet is a selection that is canceled. If there is a void bet in an Acca, that selection doesn't count – so if you had a void selection in a six-fold accumulator, your bet would change to a five-fold accumulator.