The latest in our matched betting series takes a look at one of the murkier forms of it, matched betting multi-accounting.
As you'll probably know, it's only possible to sign up for one account with a bookmaker and anything more than this breaks the rules.
If it were allowed, we'd be able to make a lot more money from matched betting than we're currently allowed to, for a number of reasons that we'll explain throughout this article.
Unfortunately, the legalities around it are a bit of a grey area.
It's important to make sure you know your stuff when it comes to matched betting with multiple accounts with the same provider, so stick with us as we give you the lowdown on it.
Chapter 1
What is Matched Betting?
In the following section we will find out:
What does it mean?
How do I do it?
Is it legal?
The concept of matched betting at its core means placing bets to cover every single eventuality of a particular event with a view to guarantee a profit from it.
It sounds crazy, because how could bookies let this happen?
But, with the right technique, it certainly can be done.
There are a number of ways to carry out matched betting and most of them revolve around welcome bonuses for online sportsbooks.
Naturally, these are limited in a number of uses, but that's where matched betting with multiple accounts comes in.
Chapter 2
What is Multi Accounting?
What's the definition?
Which types of multi accounting are legal?
Can I play under the name of a friend or family?

Let's check it out!
As you might have been able to tell from the name, matched betting multi-accounting refers to signing up for several accounts on the same betting site.
However, in this day and age, it can be tricky.
That's because most bookies ask you to verify your ID using a government-issued document such as a passport or driving licence, making it impossible for the same person to get an account.
The form of matched betting multi accounting that definitely is illegal for the most part is something called 'gnoming'.
Gnoming matched betting refers to using somebody else's identity to sign up for an account, and if you were to do this on your own without their permission, you'd be breaking the law.
However, any gnoming guide will tell you that if you stay with that person as you sign up and constantly check for their permission to use their account, it would be okay.
Chapter 3
How Do I Use Multi Accounting for Matched Betting?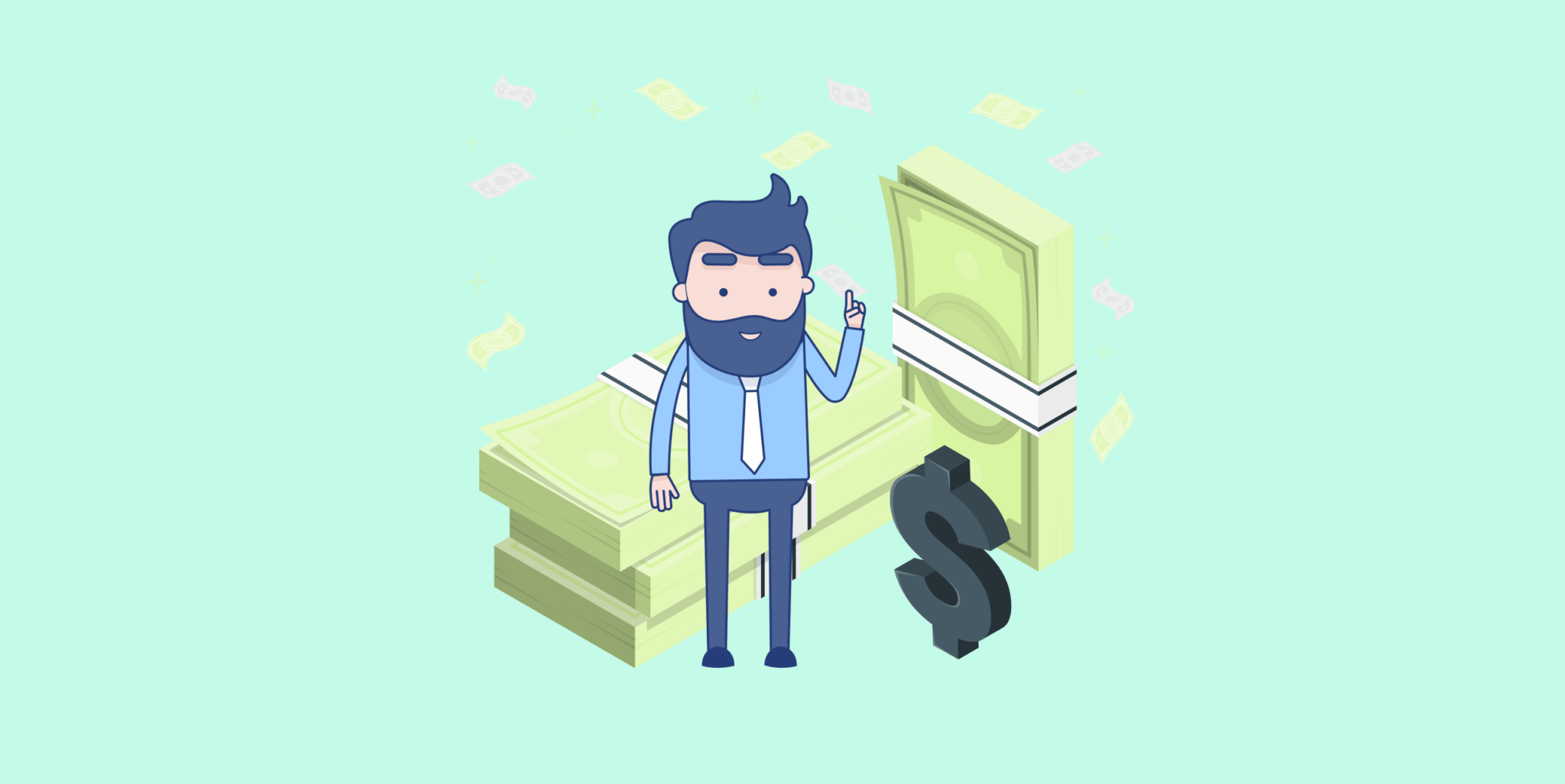 What is required from us?
How does it look in practice?

Let's have a look!
The beauty of multi-accounting matched betting is that if you do manage to get yourself two accounts, it's one of the simplest ways to make an overall profit with matched betting.
Consider this example. Imagine a sign-up offer where you'll get to wager a £10 free bet just for signing up for a new account.
Sounds familiar, right? If you manage to get that £10 free bet twice over, you can use it to cover every possibility of an event.
Take a look at this example, where Chelsea are playing Everton:
One £10 free bet on Chelsea to win at odds of 1.5.
One £10 free bet on Everton or a draw at odds of 2.1. (We call this a lay or exchange bet)
If Chelsea win, you'll win £5.
If anything else happens, you'll win £11.
It's a win-win situation!
4 Easy Ways to Carry Out Multi Accounting
Here are the simplest ways to carry out multi accounting. You can try out any of the following, just as long as you make sure you're aware of the risks.
Gnoming: gnoming matched betting requires a family member or friend to sign up for an account which definitely can be done as long as you have their permission, otherwise you're breaking the law. If you can do this, it's definitely the simplest form of multi accounting matched betting.
Signing up for an account as the same user twice: this one is a little tricky as most bookies nowadays check your ID if you are signing up for a new account. If they don't, just make sure you don't use any of the same details such as your address or phone number and try to use a different IP address if possible.
Use similar sign up offers for different betting sites: lots of new bookies pop up all the time and a lot of them have welcome bonuses for new players. There's nothing stopping you from matched betting multi accounting with different sites.
Use other bonuses with the same betting site: the best bookies will offer ongoing free bets and other bonuses to their existing customers in the hope of making sure they stick around and continue to bet there. It could be possible to use two offers at the same bookie for matched betting, but make sure you read the terms and conditions before you do this to find out if there are any clauses. (whether it be through gnoming with permission or using a site that doesn't check your ID, although the latter is technically against the rules too).
3.1 Is it legal?
The only form of matched betting multi-accounting that actually is illegal is gnoming matched betting if you steal somebody's ID.
As you would expect, this is absolutely illegal and could see you in some serious trouble, so we recommend staying away from that at all costs.
3.2 How do bookies know when you're multi accounting?
There are a few measures most bookies put in place to stop people from multi accounting, otherwise, they would lose a lot of money!
They might ask to see a scan of your ID or proof of address, check your IP address or enquire about your bank statement.
3.3 Other dangers
The main dangers here are, of course, being arrested for gnoming without permission, losing your account if you're caught or losing money if you put down some cash to activate the offer without using that offer correctly.
To stop the latter from happening, make sure you read the terms and conditions and never spend any more money than you can afford to lose, just to be on the safe side
Chapter 4
Tips From the Expert
How can I guarantee earnings?
What risks should I look out for?
How do I make the most money?
Let's find out!
To really seal the deal on the multi-accounting matched betting situation, check out our how tips below.
If you employ these as you go about your own matched betting adventures, the chances are that you'll get the most out of it!
Keep an eye out for new betting sites
New betting sites with new welcome bonuses pop up all the time so one of your best bets is to keep an eye out for these and sign up for a new account so that you can get a bunch of different bonuses to matched bet with.
Make sure you carry out multi accounting with the person whose account you're using
We can't stress enough that gnoming without permission is illegal!
You'll have to sit with the person whose account you want to use throughout the signup process and consult with them every time you want to place a bet if this is the option you want to go for.
Read the terms and conditions for any offer you're looking to take up for matched betting
Some sportsbooks' bonuses can have sneaky terms and conditions such as time limits or maximum odds or wins.
It's really important that you take a look at these before you sign up for any offer.
Chapter 5
Conclusion
Multi accounting matched betting is certainly an opportunist form of matched betting but if the opportunity presents itself it can be one of the most straightforward.
If you pay attention to our tips above and keep an eye out for the right time to do it, it can be a really great way to make some money online with the minimum of financial risk!
Chapter 6
FAQ
Want to find out the answers to the questions
everybody has been asking about multi accounting?
Read on below!
What is multi accounting matched betting?
Multi accounting is a form of matched betting where a player will sign up for multiple accounts for the same bookie in order to profit from their welcome bonuses such as free bets or cashback offers.
They'll then place a bet on all eventualities of the same event in order to guarantee a profit, so long as they have played their cards right.
Can I have multiple matched betting accounts?
It's technically not illegal to have an account with the same bookie twice but it is hard.
Plus, if you do manage to do it but the bookie finds out, there's a chance both your accounts will be closed and you'll lose any profits you have made up until that point.
Is gnoming legal?
Gnoming matched betting refers to using somebody else's account in order to take part in multi accounting.
If you get their permission and consult with them as you use the account it's technically not illegal, but signing up for an account in somebody else's name without their permission can have serious legal consequences.
Don't go anywhere near that!