Welcome to the latest in our series of one of the best ways to make money online with the minimum of risk: matched betting.
Today, we're going to be checking out an area of matched betting that horse racing fans are going crazy for extra place matched betting.
If you've never heard of extra places, don't worry. There's quite a lot to it, but when you can get the hang of it, it can be a really exciting way to win money online.
That's especially true if you are into horse racing!
So, put the kettle on and dive right into our in-depth guide on what it actually is and how to win some cash from it.
The ultimate tutorial to extra place matched betting begins right now!
Chapter 1
What is matched betting?
What does matched betting really mean?
In which situations does a matched betting opportunity present itself?
How's it possible to bet both ways?
Matched betting is effectively a type of betting where punters will bet on every possible outcome of an event with a view to guaranteeing profit.

You might also see it referred to as 'each way betting', and it means the same thing: no matter what happens, these bets will win some money.

Usually, this involves some sort of sportsbook bonus to work

.

That's because if no bonuses were in place, matched betting would always lose you money as is the way odds go.

Otherwise, everybody would be doing it and winning a whole tonne of money as they do so!

In the case of the extra place matched betting, we're talking about extra places bonus offers.

So what are they?
Chapter 2
What is an extra place offer?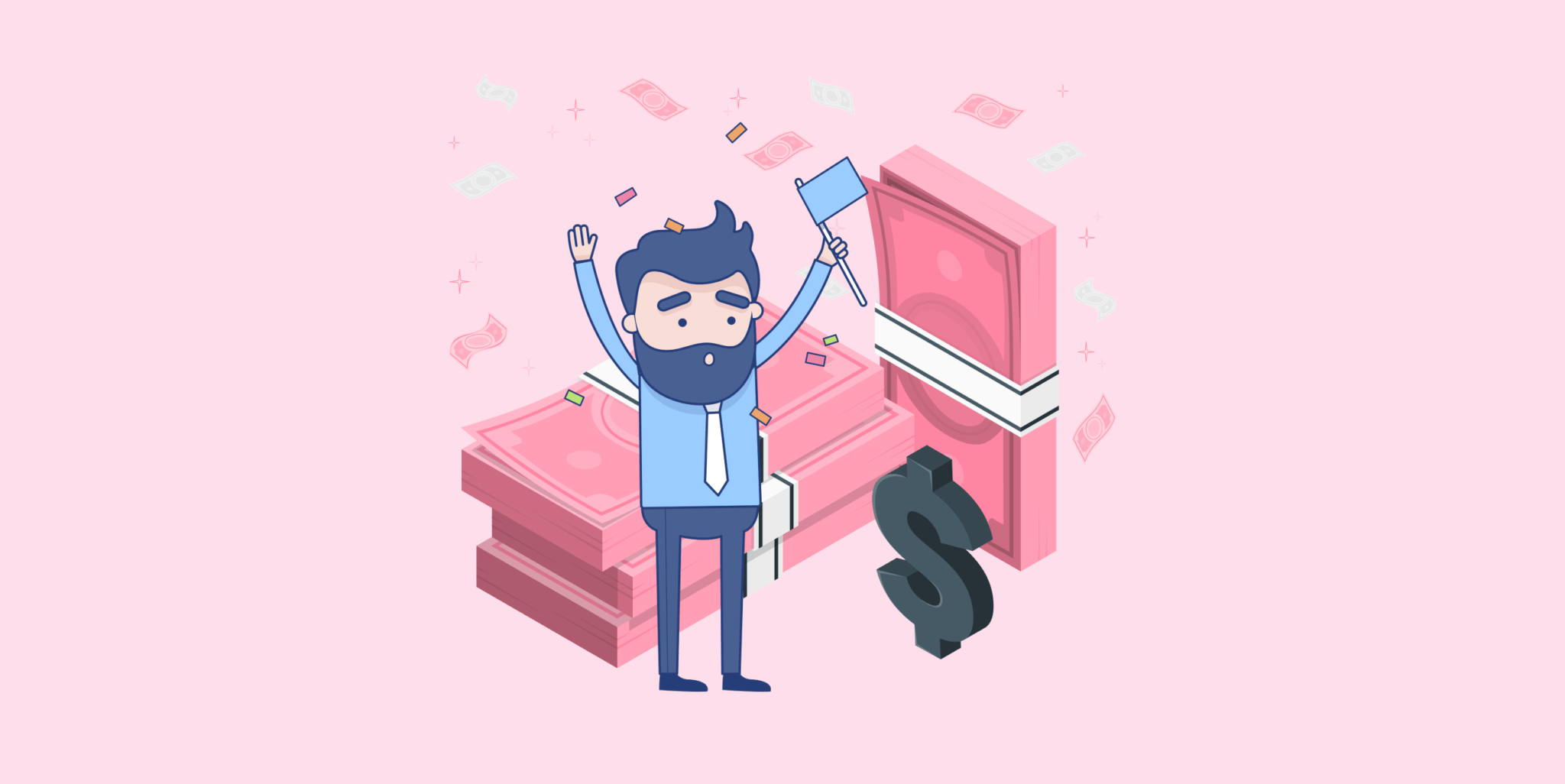 What's the difference between 'extra place' and 'extra places'?
What does either phrase mean?
How can I get involved?
You might see extra place matched betting referred to as extra places matched betting. If that's the case, don't worry.
They're exactly the same thing! But what do they mean and how simple is it to get involved with them?
An extra place offer is effectively a bonus provided by a sportsbook where, if you place a bet on a horse, there is a second opportunity for your bet to come in.
So, you can get positions 1-4 for the same odds as 1-3. There are some extra examples of this such as handicaps, but a general overview is as follows.
Sometimes, an extra place bonus is for any account, but other times, it might be a form of signup offer for a new account.
| | |
| --- | --- |
| Regular bet | Extra place |
| Positions 1, 2 and 3 | Positions 1, 2, 3 and 4 |
| Position 8 | Position 7 and 8 |
| Back half of the field of a 12-horse race | Position 6-12 |
Chapter 3
How do I profit from extra place matched betting?
What's the technique to guaranteeing money?
Do I need to pay any money of my own to get started?
How much money can I actually win here?
There are two prerequisites here: a little knowledge about horse racing and extra place betting.
But with the information we've provided in the article so far, you'll be good to go on to find out how to make some money from extra places.
The bottom line is, if you were to place a bet on a number of positions for a horse to finish then a smaller bet on the other possibilities of the horse to finish with a different bookmaker, the right balance of stakes could see you guaranteeing a profit.
To make this work, you'll need to cover all the 'exchange bets'. These are the reverse possibilities of the outcome of the extra place bets.
You'll usually place a smaller stake on these to balance against any potential loss, as the odds will be better and if the bet does come in this way, you'll still make a profit.
The most likely scenario for an extra placed bet would be for a 'podium finish' for a horse.
Most bookies payout on positions 1-3 but in the case of an extra place bonus here, they would pay out on position 4 as well.
Chapter 4
Tips From the Expert
Extra places matched betting can be tricky so we recommend doing your homework before you get stuck in. A good place to start is with our helpful tips on the matter.
Check them out below.
Have patience and continue to practice: extra place matched betting is one of the most complicated forms of matched betting and takes a bit of practice to get right. So, if you do lose money, don't give up hope immediately. Time and patience are virtues here and over time, you'll be able to spot opportunities for extra places matched betting much more easily.
Don't bet any more than you can afford to lose: as much as it can be possible to guarantee a profit, it's also possible you might lose money if you don't get the numbers right. That's why we always recommend only betting with your disposable income. If you do lose, you won't be risking your personal finances too much. If you win, you can use the profit to increase your stake for next time around.
Read the terms and conditions for each bonus: to activate some extra places matched betting opportunities, you might need to place a minimum stake at minimum odds. If you don't do this, the offer will be void and that puts you at risk of losing money. Reading the terms and conditions vigorously should eradicate any risk of this happening.
Make sure you know how many runners are required: a lot of extra place matched betting offers only run if there is a minimum number of horses taking part in the event, so check out the terms and conditions to find out if this is the case and place your lay bet accordingly.
Don't jump without crunching the numbers: the trick of matched betting extra places is to get the numbers just right, and it can require a bit of work. However, it's super important to get this right, so make sure you don't rush this stage at all. If you're concerned you might make an error, you can always check out an extra place matched betting calculator online. It will find out what's the right balance for you.
Chapter 5
Conclusion
At first glance, matched betting extra places can appear to be a bit of a headache, especially if you are unfamiliar with the worlds of horse racing or matched betting as a whole.
Nonetheless, with some patience and some practice, it can be a really great way to make some money betting online.
While extra place matched betting should not be used as a job so to speak (due to the chance of mistakes happening and money being lost), it certainly can win you some money.
The main point, however, is to have some fun with it.
Don't bet too much, but enjoy those wins when they do come in. Good luck and happy betting.
Chapter 6
FAQ
If you need the answers about extra places matched betting, the chances are that you'll find them below.
How does extra place matched betting work?
Extra places matched betting or extra place matched betting is one of the more complicated forms of matched betting but if you get it right, it can be one of the best.
Usually, this type of matched betting is carried out on horse racing, but it can apply to other racing sports too.
It revolves around extra places sportsbooks' offers. Here, you'll get better value for your bets, and you'll need to place an exchange bet with another bookmaker to cover the possibility of the horse finishing outside of even that extra place.
Get the balance right with your stakes and you'll be guaranteed to be in the money if the right opportunity pops up.
Are extra place offers worth it?
It really depends on a couple of different factors. Firstly, the actual odds of the offer are important.
Over time, you'll get better at spotting which odds are worth it and which aren't. On top of this, the terms and conditions are pretty crucial.
For example, if there are loads of hoops to jump through such as high minimum stakes and low win caps, it probably isn't worth it.
What are implied odds for extra places?
'Implied odds' refers to the number of times a horse would need to land in that extra place for the whole bet to break even.
So, if the odds of the horse are 10.0, it would need to land into the extra spot 10% of the time.
If its odds were 20.0, it would need to land in the extra place 5% of the time.
Do bookies pay out on 4th place?
Most of the time, bookies payout on first, second and third place. That's why we use the 'extra place' offer to make sure the bookie pays out on 4th place as well.
Sometimes, the bookie will pay out on places 1, 2, 3 and 4 regardless.
In the case of an extra place bonus here (which would be rare, of course), the bookie would payout on positions 1, 2, 3, 4 and 5.