Players are always looking for exciting new ways to make money from betting online and minimising the risk while doing so.
Imagine if you could find a way to maximise your cash-winning potential while virtually eliminating the chance of losing any money as you do so?
What's where matched betting, stake not returned comes in. Don't worry if this doesn't make any sense right now, all will become clear throughout this article.
So don't go anywhere, as by the end of reading this, you could have all the information you need to land a bunch of cash on your next online betting session.
Chapter 1
What is Matched Betting?
What is it?
Is it legal and profitable?
How to take part in it?
One of the most popular strategies for punters to make money with the minimum of risk betting online is through matched betting or no-lose betting. This is a way of covering all eventualities of a bet. You're literally betting on every market, so there is no way you won't win! And if you can do this right, you can guarantee earnings.
Here is we've collected and prepared the completed guide to Matched Betting for our readers. Dive in!
There are a few different ways to take part in matched betting, and most of them revolve around bonuses from online sportsbooks. Whether it's a new customer offer to try and entice you into signing up for a site, or an ongoing free bet bonus from your bookie of choice, sportsbook bonuses can set you up to make guaranteed cash with matched betting.
Chapter 2
What Does 'Free Bet Stake Not Returned' Mean?
In this part we're going to find out what "stake not returned" exactly means?
Is there any risk?
Dive in and get the answers!
Free bet stake not returned, sometimes referred to as just 'stake not returned' or simply SNR, is one of the easiest ways to engage with matched betting.
Here, you'll get a free bet to play with at literally no risk to yourself!
The only catch here is that your stake will not be returned to you.
Think about it like this: a regular bet with a value of £50 at odds of 2.00 will actually see you end up with £150 in your account.
That's winnings of £100 plus your original £50 stake back to you. However, a free bet (stake not returned) comes in the form of bonus funds rather than money from your own account, so you won't get that £50 back.
Can matched betting work without free bets? In this review we gave our thoughts about it!
Chapter 3
How to Place Qualifying Bets for SNR Bonuses
Are there minimum odds?
Where do the offers come from?
Is there anything else we need to do?
Free bets are designed to try and entice players to either sign up for a new bookmaker or to keep players around so that they don't move elsewhere.
As such, it's in their nature to be easy to follow. However, sometimes mistakes can be made, so we've put together a handy guide that you can refer to as you go about claiming your own qualifying bets for SNR bonuses.
This is the first step to matched betting, stake not returned.
Step 1 – Find the offer in the first place
Free bets for matched betting (stake not returned) don't grow on trees, so you might need to do a bit of scouting to find one in the first place.
Sometimes, your bookie will offer you one via email or as a notification on the website or mobile app, so keep an eye out for those, however, the best place to look is on other sites so that you can find a new customer offer.
New customer offers are put together in a bid to bring in new players, so they are advertised more openly. Check out some bookies' website homepages and you could find the ticket!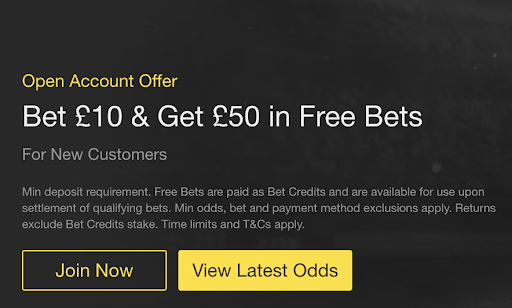 Step 2 – Read the terms and conditions
Before you jump in and grab the bonus, make sure you know the terms and conditions like the back of your hand.
There could be all kinds of clauses in there that make it difficult to withdraw any winnings, such as wagering requirements or time limits.
Sometimes, there will be restrictions as to the odds or the specific markets of the bets for the offer. For example:
You might need to: place a bet at odds of 1.8 or greater
The bet might be restricted to or from a specific event.
Bookies might indirectly offer opportunities for matched betting, stake not returned with a free bet for a particular football match, or for any event in their sportsbook other than horse racing.
These are just a couple of examples.
If you don't meet the t's and c's, you won't get any money at all, and that actually puts you at risk of losing money if you are placing your own cash on the exchange bet (more on that shortly).
Step 3 – Find out how to turn the bonus into guaranteed profit
Next, it's time to cover all bases and turn that free bet into matched betting stake not returned.
Check out the next section to find out how!
Read also: Best bank account for matched betting
Chapter 4
Tips From the Expert
How can we maximise profit?
Are there any other rules?
Which calculations are involved?
Now that we've figured out everything we need to know about how to set up matched betting, stake not returned, we need to find out how to use these bonuses to guarantee a profit rather than simply having a punt on a particular market.
This is where our expert tips will come in handy. If you follow these, you can effectively guarantee yourself an income!
Cover all bases
The whole point of matched betting is to bet on every eventuality of a bet.
So, if you are betting on a football match, you'd place one bet on one team and another on both the other team and a draw.
You could use your free bet on the least likely team and a draw and put down your own money to cover the possibility of the main team winning.
Make sure you do the right maths to distribute the profit
he amount of money you put down on each market is key. In the example above:
A £10 free bet could see you end up with £7 or so if the more likely team wins, which means you'll only need to put down £4 or so on the possibility of a draw on the other team winning.
If the odds are even or greater, you're guaranteed profit either way. Let's take a closer look:
Your £10 free bet wins. You lose £4 on your lay bet. You win £7 so profit by £3.
Your £10 free bet loses. You win £14 on your lay bet. Profit of £7.
Remember, you don't have to use a free bet stake not returned on every market.
You could always invest a bit of your own cash on the 'exchange bet' (the second bet you put down and the least likely of the two to come in), safe in the knowledge that you'll be making it back and then some.
Don't bet any more than you can afford to spend
We've been talking about how it's possible to guarantee a profit, so based on that, there should be no harm in pouring your life savings into this, right?
Wrong. There's always the possibility that you could miscalculate and end up losing money, so we always recommend playing with your disposable income in case you find yourself out of pocket.
Matched betting is meant to be about having fun as much as it is about making some cash, so it's not a career, and should be treated as more of a hobby.
Here is you can find our free matched betting calculator.
Chapter 5
Conclusion
Matched betting, stake not returned does require a bit of maths and a bit of planning but if you can get it right, you literally can guarantee profit.
That is a rare and wonderful place to be in the world of sport betting!
Just make sure that you take your time when it comes to planning and read those terms and conditions every time so that you don't get caught out and end up losing money.
Chapter 6
FAQ
Got questions about matched betting stake not returned? The chances are, you'll find the answers below.
What does 'free bet stake returned' mean?
On the flip side of 'free bet stake not returned', we have 'free bet stake returned'. This is the rare bonus of a free bet where you actually do get your stake back on top of your winnings.
This is a great opportunity for matched betting but be aware that the terms and conditions will probably be a bit harsher in terms of the wagering requirements and restrictions for odds and markets.
Can matched betting go wrong?
Absolutely. Our talk of a 'guarantee' of profit only holds up when everything runs smoothly.
Not reading the terms and conditions of an offer or getting the maths wrong for a matched betting stake not returned could see you out of pocket.
That's not where you want to be at all!
Do I get my stake back if I win a bet?
Whether you win or lose the bet, matched betting stake not returned means that you will not see the return of your stake.
Don't worry, though. This is not the end of the world. If you play your cards right, you don't actually need to see a stake refund.
The money can come through anyway!
Can you lose liability in matched betting?
Liability refers to the amount of money you need to put down for your exchange bet to guarantee profit.
So yes, you can lose liability, but that won't matter if you have calculated the whole bet right.