The Betdaq exchange was founded back in 2000 by Irish businessman Dermot Desmond. The service was later acquired by Ladbrokes in 2013, becoming a part of the company group.
We want to shed some light on this widely-used service and see if it is any good at all.
So here is our Betdaq review for 2021, and all you need to know about the platform's exchange and sportsbook services.
Chapter 1
Betdaq Promotions
Do you know what attracts newbies the most? It's welcome bonuses!
Does Betdaq exhchange have any of them?
Yes, it does!
Check out the current Betdaq Promotions!
Betdaq offers welcome bonuses for users who decide to register an account. Although the promo offer is not spectacular, betting enthusiasts will find a few appealing bonuses.
It's worth noting that Betdaq has prepared the following welcome offer for new users:
Welcome Offer: £1000 cashback
You can get up to £1,000 cashback if you sign up with Betdaq and start using your new account.
For all high-stakes customers, this offer can be highly rewarding. You can get your Betdaq commission within the first 30 days of signing up to the site if you take advantage of this offer.
Here's how to get your hands on the cashback welcome bonus:
Go to the Betdaq website, and click the 'Join Now' button located in the upper right corner.
Sign up by filling in a simple registration form. All it requires is sharing some personal details, your address, and account details.
Enter the promo code 'DAQBACK' in the promo code field provided.
Confirm that you have read the website's Privacy Policy and T&Cs.
Complete the form with the 'Open an Account' banner.
As soon as you receive an email from the exchange's customer service stating that your profile is up and running, you can log in to your new account.
Make your initial deposit, and get up to £1000 in cashback on your first month's commission.
Welcome Offer: Bet £10 Get £10
Betdaq offers another welcome bonus for all new clients who use a special promo code on the registration page.
When you register for a new account on the website, you will be entitled to get £10 in free bets for every £10 wagered. A minimum single odds of 2.0 are required to qualify for the promotion.
In addition, Back or Lay bets also count towards the requirements.
However, this bonus excludes Virtual Sports, Games, and Multiples from receiving free bets.
You must use the promo code 'BDQ10' if you want to try out this Betdaq offer. Simply enter it in the 'Promo Code' box during the registration process.
Once you've met the staking criteria, the free bets will be paid into your account within 72 hours.
Chapter 2
Betdaq exchange commission
In this chapter we're going to answer the following questions:
How much is Betdaq comission?
Is there any tricks to get lower comission?
How to get 0% comission?
Lets get started!
The Betdaq betting exchange charges its customers a commission of 5%, which is comparable to Betfair's existing policy.
There are, however, a few unique tricks to reduce the commission. Betdaq provides an attractive loyalty scheme for its current and active customers.
Users who bet regularly are entitled to a fantastic array of perks.
With every £25 bet, you place in the exchange, the platform awards you one loyalty point. When you reach a total of 12,000 loyalty points (or after you've spent £300,000 on betting), the commission is reduced to 2%.
So if you plan to spend a big chunk of change on the exchange, this could be your opportunity to save on Betdaq commission.
0% Commission
Reducing Betdaq commission from 5% to 2% is one thing.
However, the platform offers yet another outstanding promotion.
There is one additional bonus plan called 'Super Saturday', which actually allows you to play with no commission at all.
The 0% commission applies to all sports that the exchange offers. At the time of writing, the promotion is valid every Saturday throughout 2021.
However, specific rules apply as the promo is aimed at both new and existing customers. Notably, Virtual Sports, Fixed Odds, Games, and Multiples are banned from the bonus.
What is more, the 0% commission offer does not apply to bets placed in the ante-post markets.
Chapter 3
Liquidity
What does liquidity look like?
How does Betdaq perform against its competitors?
We're going to cover these and other questions in this chapter!
Liquidity is extremely important. It determines how much money is available in a given market. It also determines whether our bet will be matched or not.
As experts who have dealt with almost all exchanges, we can unequivocally state that Betdaq ranks among the top exchanges when it comes to liquidity.
The amount of money available in the market is at an average level, and that's already a success.
However, it is worth considering the number of markets available, as this good liquidity applies mainly to major events.
Chapter 4
Betdaq Bettng Exchange Sports Markets
Our verview of available sports markets.
How many of them are here and what is their size?
TheTrader answers!
After visiting the betting exchange website, go to Betdaq Sportsbook or the Exchange to see which sports markets they offer.
The platform provides a diverse and compelling collection of the most exciting sports markets.
Football and horse racing, however, have the highest Betdaq liquidity. Let's take a look at some of the most popular sports and leagues covered by the exchange.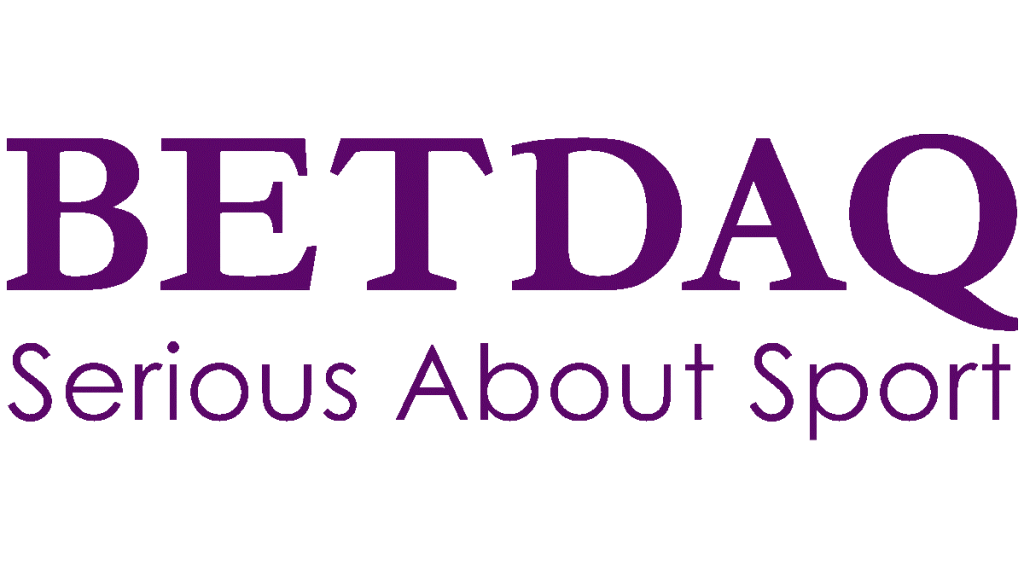 Horses
Betdaq offers a complete betting exchange service for horse racing enthusiasts. Its offers are updated almost every second before the start of a tournament.
Unsurprisingly, the exchange has gone to great lengths to create a fantastic betting experience.
Likewise, the platform provides reliable service as the demand for horse racing betting and markets continues to grow.
Finding current horse racing offers is straightforward, as the section is located right below the Betdaq exchange.
The market features the biggest horse races available, and in addition, punters can bet on virtual horse races with a live watch option.
Football
The Betdaq platform is built on trading on football and horse racing. The betting exchange ranks first in this broad market.
The website offers a wide range of wagers on matches from all the major leagues and tournaments in Europe. Users can also find a variety of different football leagues from lesser-known corners of the globe.
Selecting the bookmaker's odds and placing bets goes without a hitch. As a result, utilising the exchange for football betting should be easy and hassle-free.
TheTrader's prepared the definitive guide to football trading especially for the website readers.
The only drawback is the limited selection of football markets. Users can rely on Match Odds, Draw No Bet, Both Teams To Score, Double Chance, HT/FT, Odd or Even, and a wide selection of Asian Handicaps.
Among the major markets, the Over/Under selection is highly popular.
However, compared to the competition, Betdaq Sportsbook lacks some interesting markets for football betting as only the major football league matches are usually provided.
Cricket
UK betting fans might not really appreciate the selection of cricket bets they can choose from.
Compared to horse racing and football markets, cricket markets are not as expanded.
In addition, most betting is limited to Match Odds. This may seem disappointing, but fortunately, there are other sports to bet on.
We've made this beginners' guide to cricket trading especially for you!
Golf
Golf is yet another popular sport available on the Betdaq exchange.
Here punters can find an interesting selection of betting markets, including betting on Winners, Top Point Scorers, Outrights, or Round Leaders.
Such a wide selection of golf markets is sure to please all golfing enthusiasts.
Tennis
When it comes to tennis, the range of different markets and bets is immensely satisfying. Betdaq Sportsbook offers pre-match and live selections for single sets and whole matches.
The odds refresh automatically when the ball is in play. What's more, tennis fans can choose from various bets, including Set Winner, Set Betting, and Match Betting.
Is tennis your favourite market? If yes, we recommend you the check the tennis trading guide from TheTrader. We hope it'll be useful and will bring you additional profit.
Although Betdaq's tennis markets could be more detailed, i.e. include game betting, the offer still looks pretty neat.
Chapter 5
Registration: Step-by-step guide
We take a detailed look at the registration process.
Do you know where to enter your Betdaq promo code and how to activate it?
Let us show it!
When you enter the Betdaq website, you will see a 'Join Now' button on the top right.
Pressing it will start the registration process.
Step 1
Step one is nothing more than filling in basic information such as your name, date of birth, and email address.
When you are finished, you can continue by clicking on 'Next Step'.
Step 2
Step two requires further information. First, we are required to provide our country of residence. We can choose from four of the following:
In addition, we also need to enter our home address, including the postcode.
Lastly, we need to enter our phone number and state/country to move on to the last step.
Step 3
The third and final step is to enter information about our newly created account.
Besides entering the desired username and passwords, we can also select a security question to protect our account further.
We can also choose the currency in which our account will operate, British pounds or Euros.
We should now think about the promo code you have chosen. These have been described above. We have two Betdaq promo codes to choose from:
DAQBACK for £1000 cashback promotion
BDQ10 for Bet £10 Get £10 promotion
Chapter 6
Deposit and withdrawal
Which deposit and withdrawal methods does Betdaq have?
We've checked their availability and deposit limits.
As far as deposit and withdrawal options are concerned, Betdaq offers a fine selection of payment methods.
Although the available deposit and withdrawal methods could be more developed, players can use both traditional and modern payments.
If you want to top up your personal account, choose one of the following deposit procedures:
| | | |
| --- | --- | --- |
| Deposit Method | Timescale | Minimum/Maximum Deposit |
| Visa / Mastercard | Instant | £10 – £10,000 |
| PayPal | Instant | £5 – £5,000 |
| Skrill | Instant | £5 – £25,000 |
| Neteller | Instant | £5 – £25,000 |
| Classic Bank Transfer | 3-10 days | £10 – unlimited |
| Cheque | 5-28 days | £10 – £50,000 |
Most importantly, the betting exchange service does not require any fees. The same rule applies to withdrawals.
All payment methods above (excluding cheques) are available for withdrawing money from the player's account.
Because all payments are free of charge, the limited deposit and withdrawal methods should not cause any issues.
Chapter 7
Cash Out
Get the lowdown on the Cash Out feature.
When is it available?
Log into your Betdaq exchange account to check if your betting slips are eligible to be cashed out.
Thanks to this helpful feature, players can cash out some or all of their bets before the event is over.
This allows them to secure a profit and minimise any losses depending on the performance of the bet.
We need to stress that Cash Out is available for a wide range of markets: both pre-match and in-play.
To use the Cash Out feature, the player must click the 'Cash Out' button when necessary. To cash out the total value, click on it when the slider reaches 100%.
You can also use the feature for a partial cash out that corresponds with the amount remaining on the bet. Providing the option is available, players can use it as many times as they like.
Please note that the Betdaq Cash Out option is not always available. Some markets are not eligible for this feature.
If one or more markets in the bet have been suspended, the feature will not be available.
Cash out does not apply to free bets or bets made to trigger some kind of bonus. The betting platform allows all users to check the bets eligible for cash out beforehand and at all times.
Chapter 8
Betdaq Mobile App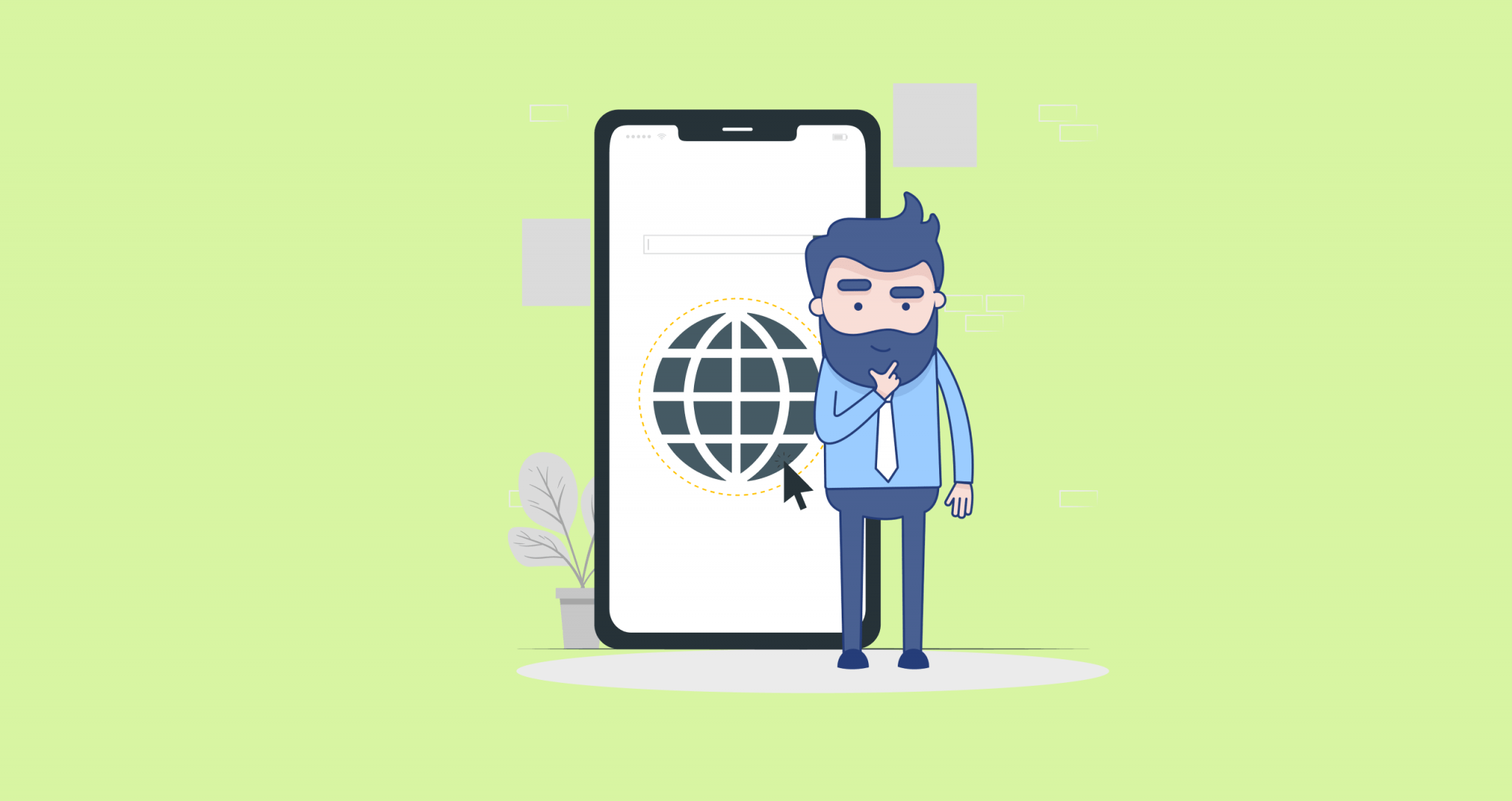 Having mobile app is extremely important in the modern world.
Does Betdaq have it?
Yes, It does!
Let's find out what the app offers, and who is it available for?
Betdaq Exchange and Betdaq Sportsbook features are also available through handy mobile apps.
They've been designed and developed to satisfy the needs of all iOS and Android users. The apps are packed with valuable features and offer a user experience similar to the one on the website.
Read also: Best Betting Exchange Apps Available right Now
There are, however, a few useful features, which make the Betdaq app stand out of the crowd:
Faster login with finger authentication.
Live streaming services for horse racing markets.
Extensive collection of stats and visualisations.
Full access to pre-match and in-play betting.
Possibilities for sign-up and verification.
Push technology to receive up-to-date notifications.
Deposit and withdrawal methods are available.
The Betdaq mobile app is simple to use and navigate on both Android and iPhone smartphones.
The app supports all users with a straightforward design that allows quick access to their favourite features and bets.
In addition, the app supports all recent versions of mobile operating systems.
Chapter 9
Trading Software at Betdaq Exchange
In this chapter we're going to cover these questions:
What is trading software?
Which tools does Betdaq exchange have?
How do they work and how to use them?
Let's move on!
Betdaq is the leading provider when it comes to supporting trading software. In 2019 they created a webpage that aims to improve a trader's exchange experience by integrating APIs and providing access to BETDAQ's free trading tool software and tutorial videos.

Trading Tools are several kinds of software created by third-party suppliers that allow BETDAQ clients to use the site more professionally.
BETDAQ customers may view exchange data (including price and liquidity) in various forms that are suitable for professional trading using these Trading Tools.
In addition, BETDAQ customers can place bets faster, create their own trading bots, and customise the interface to their desire.
Available software supported by Betdaq:
Chapter 10
Betdaq Security
Is Betdaq legal, and if so, where? What laws does it fall under? We have the answers!
Betdaq exchange offers safe and secure betting services to customers from many countries around the world. The list includes the United Kingdom and the Republic of Ireland.
However, the services are also available for the citizens of Barbados, Cayman Islands, Ghana, Gibraltar, Guernsey, Isle of Man, Jersey, Lebanon, Malta, Mauritius, Netherland Antilles, New Zealand, Trinidad and Tobago, Tanzania, Sweden, Seychelles, and the British Virgin Islands.
Most importantly, the platform allows its customers to contact customer support in several convenient ways.
Players can take advantage of the handy Live Chat service, accessible through the Help console.
Customers can also fax over their questions and issues to +353 673 3396. Furthermore, the website offers an email address to contact the customer service team at [email protected].
Last but not least, Betdaq shares their phone numbers for all customers:
UK number: 0870 178 1021
Ireland number: 01 673 3360
Other customers number: + 353 673 3360
LC International Limited operates Betdaq based on the Gambling Commission license and regulations under account number 54743.
The company holds Remote Bookmaker's License No. 1010112, Remote Betting Intermediary's Licence No. 1010113, and VAT Registration No. EU372006616 for clients from the Republic of Ireland.
LC International Limited also operates under the Government of Gibraltar license regulated by the Gibraltar Gambling Commissioner for clients from outside Great Britain and the Republic of Ireland.
Betdaq considers security to be of the utmost importance. The company cooperates with a trusted company Ladbrokes Trustee Company Limited, which acts as a subsidiary of LadbrokesCoral PLC.
The firm is listed on the London Stock Exchange and is responsible for safekeeping Betdaq's customers' money on trust.
Chapter 11
Usability of the Platform
We've evaluated the Betdaq website according to its:
1) Design
2) Navigation
3) Ease of betting
Let's check what we've got!
The Betdaq design comprises a white and purple colour scheme, which is unusual for a betting site, to say the least.
As a first-time visitor, you may be overwhelmed as there's a lot of information, buttons, and graphics, especially promotional ones like casino thumbnails.
However, the style is old-fashioned, which makes it much easier to navigate throughout the site.
Placing a wager is really simple. The betting slip part of the site is set on the right-hand side and will follow you as you navigate up and down, always ready for your next stake.
Overall, you shouldn't have a hard time getting used to the UI.
Do you want more? Compare Betdaq to the other betting exchanges:
Chapter 12
FAQ
Is Betdaq legit?
Yes, it is. Betdaq is licensed and regulated by the United Kingdom Gambling Commission.
How does Betdaq work?
Betdaq provides customers with peer-to-peer sports betting without the need for a bookmaker. It operates in exactly the same way as other exchanges.
What is the Betdaq commission?
Betdaq charges a commission of 2% of the net profits for most markets on all successful bets. However, this might vary based on the amount of commission paid.
How to cash out on Betdaq?
Go to the Cash Out page to see all of your bets that are eligible to be cashed out. Then, simply click on the Cash Out button to use this feature.