Chapter 1
How Does FairPlay Exchange Work?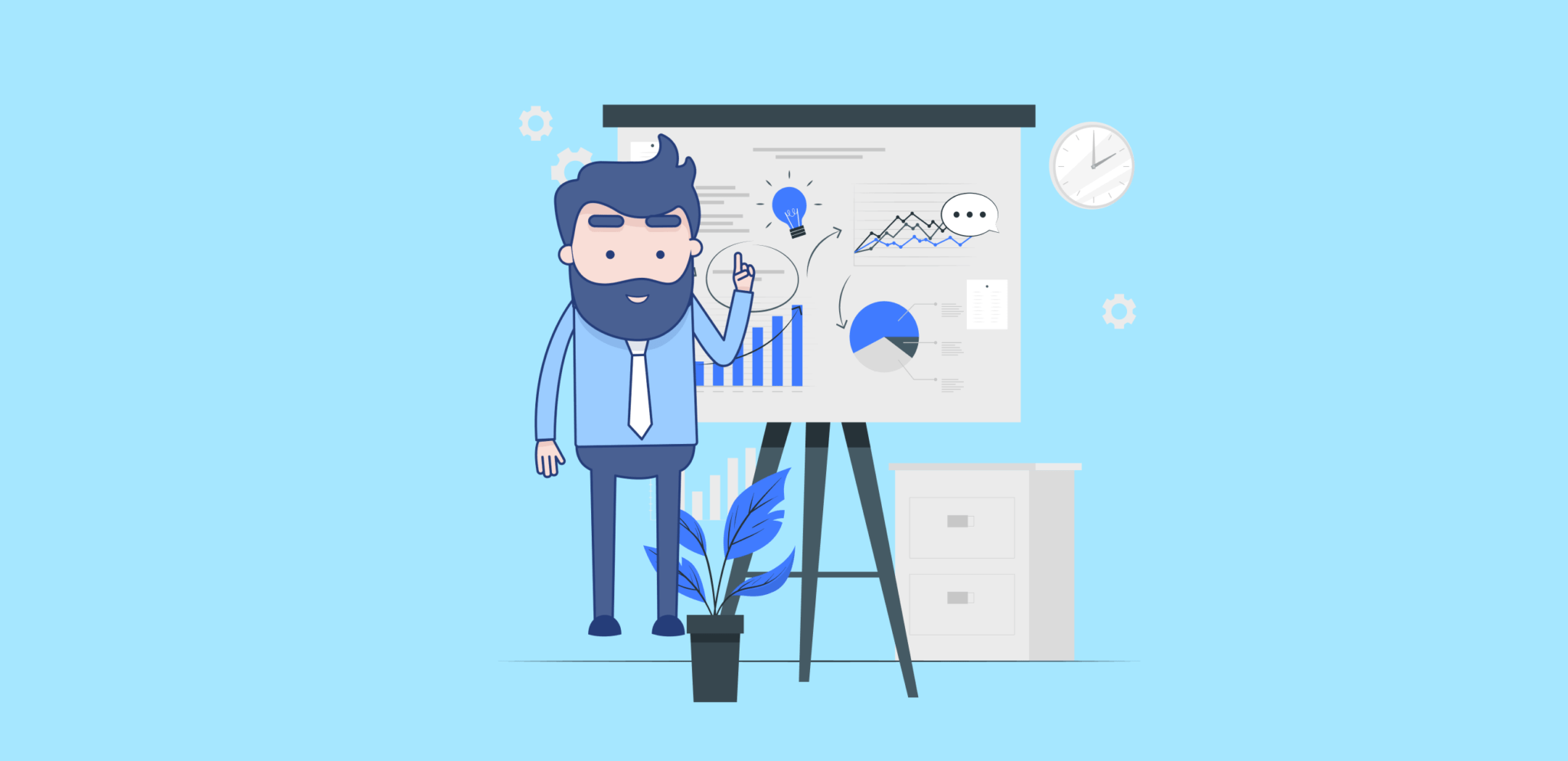 How does FairPlay exchange work and what sets it aside from a regular bookmaker?
Read on and find out.
FairPlay exchange is an online platform designed primarily for Indians to place bets or trade on their favorite sports like football, cricket, tennis, and many more.
Check also: Indian Betting Exchanges Rating
But this exchange does not operate like your regular sportsbook. Rather than having you bet against the house, you bet against other players.
The logic is possible using back and lay bets. Back bets are stakes you place to support an outcome (i.e backing an event) while lay bets mean staking against an outcome;
it is the opposite of back bets. So what FairPlay does is to match players placing back and lay bets on the same events. That way the players are betting against each other, rather than the brand. We will go into more details on lay bets later.
Chapter 2
Promotions
FairPlay may operate differently from a regular bookie but the brand still offers bonuses better than some bookmakers.
Let's look at promotions you stand to enjoy starting from the welcome bonus.
FairPlay offers several bonuses for both new and old players. Let's consider the promotions you stand to enjoy as a member of the exchange.
200% Deposit Bonus
This bonus is only for new players as it only applies to your first deposit. Here is a tabular breakdown of your deposit amount and the respective percentage bonus you will get.
| | |
| --- | --- |
| Deposit Amount | Bonus |
| ₹500 – ₹10000 | 200% |
| ₹10001 – ₹50000 | 100% |
| ₹50001 and above | 50% |
Referral Bonus
FairPlay betting exchange rewards you when you invite players to sign up on their platform. Note that you need to have your friends sign-up through your special link so that it will count as your referral.
Once they complete their membership, you will get 15% of every deposit they make henceforth. The catch is that such a player must make a 2x turnover of the deposit before you receive your share. And most importantly, you won't receive withdrawable cash.
Instead, you will receive FairPlay points which can also place bets on the platform. And when you hit 7x turnover with the FairPlay points, you can redeem and withdraw your wins.
Weekly Average Bonus
To qualify for this weekly offer, you must have a balance of at least INR 1000 and initiate at most two Withdrawals per week.
In turn, FairPlay will grant you 5% of your average wallet balance on Monday for the following week.
Offline Cash Deposit Offer
FairPlay supports offline deposits through agents and when you use this method, you stand a chance to enjoy a 2% bonus.
So far you use a cash deposit, you will get the amount in your wallet alongside your original deposit.
Hourly Bonus
This bonus is very dynamic because it does not have a regular time. FairPlay occasionally announces special hours on some days and those who make deposits within the mentioned hours get a special percentage.
To know the set times, keep tabs on FairPlay social media platforms because you will miss it if you deposit even a minute after the set hour.
After receiving your bonus, you need to meet a 20x playthrough before you can withdraw.
Gift Card Offer
FairPlay does not explain how they pick but any member stands a chance to receive a gift card from the brand.
They only state clearly that you need to meet a 20x turnover to qualify. We are unsure of which balance demands the turnover requirement.
However, if you qualify, you will receive your gift card via mail or SMS.
Promo Code Offers
FairPlay states that promo code offers are reserved for their club members. The exchange offers some loyalty clubs and once you enroll, you will enjoy some seasonal codes to reward you for your time and commitment.
Instant Withdrawal Offer
This may not seem like an offer however FairPlay presents it soothingly. Normal withdrawals need some several working hours or days to reach your account.
However, instant withdrawal allows you to get your money in less than an hour.
The catch is that you must request the withdrawal between 10 am to 9 pm and FairPlay also takes 3% of your withdrawal.
Chapter 3
Commissions
FairPlay exchange gives you purer odds compared to traditional bookies so the major way they make profits is through commissions.
Let's look at what the brand charges on each trade.
We had to reach out to FairPlay support to get clarification on their commission as it seemed quite confusing.
From their explanation, FairPlay exchange commission ranges from 1% to 2% in the exchange and by the industry's standard, 2% is a good rate as we have exchanges that charge as much as 5%.
0% Commission
At the moment of this writing, FairPlay exchange does not charge a 0% commission for any of their sports. It spans from 1% to 2% in the exchange.
However, they may give offers that allow you to enjoy a 0% commission in the near future.
Chapter 4
Liquidity
Liquidity is a major determinant whether your bets will be matched or not.
Are you curious on how the liquidity of FairPlay looks?
Then check out this section and see how it looks.
Liquidity is one of the most important factors in exchange because it affects your bets directly. As for FairPlay, it has very decent liquidity meaning most of your bets will get matched.
Occasionally, you may have partially matched bets but it is not out of the ordinary.
The exchange's good customer base is one major contributor to its good liquidity. So the chances of having a player on the opposite end of your bet are quite high.
Chapter 5
Registration
If you are new to FairPlay, you may not know how to go about registering.
In this section, we will walk you through how to go about signing up – each step is backed with necessary screenshots.
Here is a step-by-step guide for creating a FairPlay account:
Click on the 'Join Now' Button on the top right
The next page will demand some information to open your account. Fill it out and click on the 'register' button at the end of the page.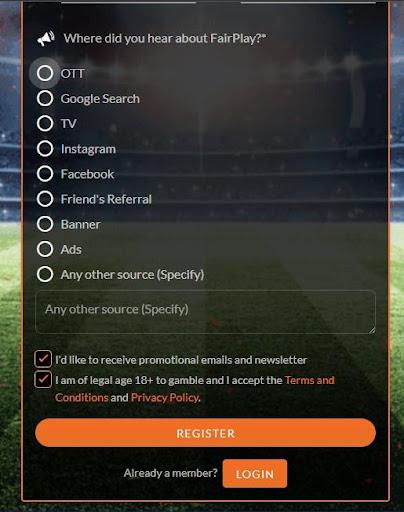 Chapter 6
Deposit and Withdrawal
What deposit and withdrawal methods are available at FairPlay exchange?
What are the respective limits for each method?
This section covers all you need to know about the available payment methods on the platform.
Deposit and withdrawal with FairPlay exchange are not so difficult. For deposits, you can use e-wallets such as Skrill, PayPal, Neteller, and the likes. They also accept crypto, credit/debit cards, and bank transfers. Here is a tabular breakdown of the payments alongside their limits.
| | | |
| --- | --- | --- |
| Deposit Method | Minimum Deposit Amount | Maximum Deposit Amount |
| E-wallets | ₹ 500 | ₹ 500,000 |
| Cryptocurrency | No limit | No limit |
| Debit/Credit Card | ₹ 500 | ₹ 500,000 |
| Bank Transfer | ₹5,000 | ₹500,000 |
For now, FairPlay does not allow crypto for withdrawals but you can use other methods. Here is the tabular breakdown:
| | | |
| --- | --- | --- |
| Withdrawal Method | Minimum Withdrawal Amount | Maximum Withdrawal Amount |
| E-Wallet | ₹ 1,000 | ₹ 500,000 |
| Debit/Credit Card | ₹ 1,000 | ₹ 500,000 |
| Bank Transfer | ₹ 1,000 | No limit |
Chapter 7
Cash out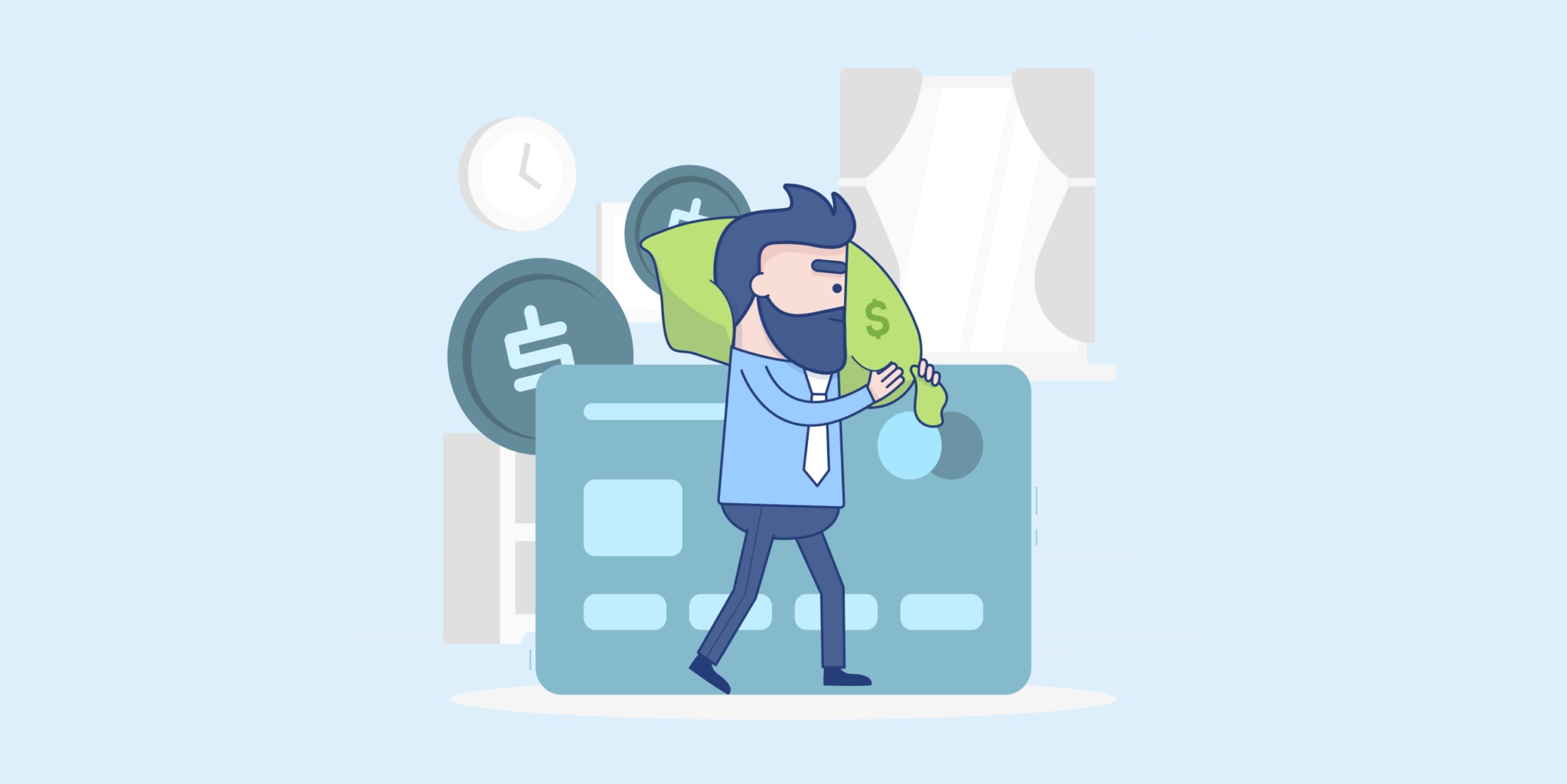 What is cash out?
And why should you just do it?
Let's briefly delve into what it means and how to use it on a platform like FairPlay exchange.
One of the best skill sets as a trader is knowing when to cash out. You don't have to wait for an event to be over before you redeem your money because tides could change anytime.
So depending on how much the outcome is favoring, you could get less or more money than your original stake when you cash out.
Exchanges like FairPlay also support the cash-out option and you can use it to your advantage. It is especially useful for live bets.
If you are backing a team and you notice that such a team is struggling to keep up the pace, a change in tide is possible and the cash-out button will be advisable.
On the other hand, it is also a good option for cutting losses.
Chapter 8
Betting Options
What betting options can you use on FairPlay?
What is a lay bet?
Can you use accumulators on the platform?
We will answer these questions below.
Betting Options are a strong point for FairPlay exchange. Most of the regular betting options fall under the category of back bets.
What are back bets? Simply put, they are stakes that you make to support an outcome. So the term used for any team you are betting on is 'backing'.
In short, most options such as totals, halftime/fulltime, Moneyline, handicap, futures, and others fall under back bets.
Most of these options are available on the FairPlay exchange and you won't have any problems using any one of them.
However, one that you may not be familiar with is lay bets which is the opposite of back bets.
Lay Bets
Placing a lay bet means you are staking on an outcome not to happen. Irrespective of the number of betting options a traditional bookmaker offers you, everything is still under back bets.
But an exchange like FairPlay gives you the ability to place lay bets.
Let's use a simple analogy to explain lay and back bets. If team A and B are facing each other, placing a back bet on team A would imply that you want the team to win.
However, placing a lay bet on team A means you want the team to lose.
FairPlay exchange uses this simple concept to allow its members to bet against each other.
So the exchange matches a trader that is placing a back bet on team A with another trader that is placing a lay bet on team A. That way, the two opposite bets are against each other.
So for every lay bet, you win in exchange, another player is losing a back bet. And for every one you lose, an opposite person is winning.
FairPlay does the job of matching two players but they don't interfere any further.
Accumulator Bets
As a bettor, you are not restricted to placing only one bet at a time. If that was the case, you would have to risk more to bet on up to four events at once.
Thanks to accumulator bets, you can stake on more than one event at a time. And not only does it save you money, but it also combines the odds on one ticket, allowing you to win more.
Another name for accumulator bets is Acca and the varying type starts from the four-fold accumulator.
For selections below four, we call them double and treble. But platforms like FairPlay allow you to go as high as twenty selections.
So how do accumulator bets work?
Let's assume you want to stake on four different games but they are all starting and ending at the same time.
In that case, someone who doesn't know about Acca would open different tickets for each bet and stake on them individually.
However, using Acca would allow you to combine all four games on the same ticket, and bet on them with the same amount.
The ticket would automatically do the odds additions and show you your potential outcome.
The only downside to accumulators is that you must win all the bets on the ticket. If only one of your selections on the ticket loses, the whole Acca is a loss.
If you ask us, we would say it is high risk – high reward.
Betting
FairPlay is an exchange but you can also use it for every normal betting activity. The platform also functions like a sportsbook if that is what you want.
It uses odds and betting options like bookies so you won't have any problem figuring out how to use it.
As a rule of thumb, we will advise that you only bet on sports you know. Staking on events you do not know of is risky and could backfire.
While you may be lucky to bag some profits in your first few trials, things could go sideways quickly so tread carefully.
Chapter 9
Mobile App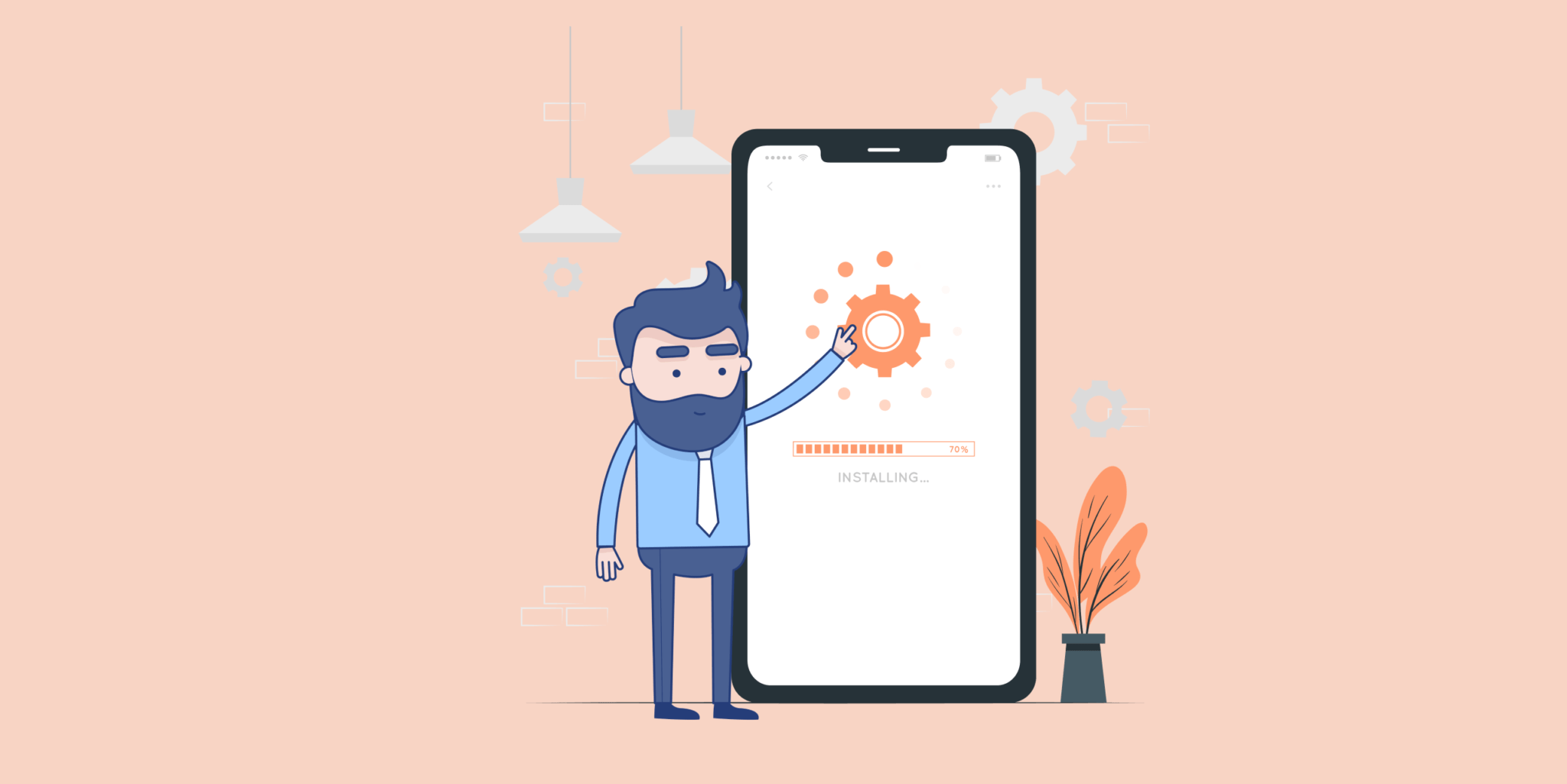 FairPlay has a mobile app but is it good enough?
We reviewed the app and we have a few things to say about it.
Read on and find out.
FairPlay exchange has a fully functional mobile app that works just like the website. Interestingly, you don't need to download the app through stores.
All you need to do is visit the official FairPlay website and scroll to the bottom of the page. You will find the app download link in one of the ads.
If you see a screenshot from the FairPlay exchange app, you can hardly tell the difference from the website because they look so much alike.
It contains the same sports, options, bonuses, and everything else. The main advantage is that it provides a faster and more accessible way to get into your account.
We would recommend you to try the app as it would come in handy when you can't access your computer.
Chapter 10
Trading Software
What kind of software powers FairPlay exchange?
The brand isn't exactly open about it but we have out speculations.
Check out what we think below.
Although FairPlay has several game providers, at the moment of this writing, the brand has not publicly stated its trading software.
However, from experience, most brands use the Betfair software because it is arguably the best. It has the best services to ensure seamless trading and instant executions.
We will continue to check for the software reveal if FairPlay were to do so in the near future.
Chapter 11
Security
Do you know what extent FairPlay goes to protect its customers?
And most importantly, is it enough to keep you safe and secure?
We reviewed their encryptions and we have the answers below.
Security-wise, we commend FairPlay because they seem to tick the important boxes. First is the valid license and regulation from the Curacao Gaming Authority.
The license validates their business and allows them to continue to offer gambling services so far they don't breach any code of conduct.
We also took it upon ourselves to validate the site's encryption. They have a verification certificate from Amazon and a 128-bit key with TLS 1.3 encryption.
For a gambling site, that level of security is decent and safe to keep your information from prying eyes.
Chapter 12
Usability of the Platform
Having good services is not synonymous with having a good platform.
So are FairPlay's respective platforms good enough?
Yes! We will tell you why.
In terms of usability, the FairPlay platform looks great. First is the black and orange color combination which is a great choice in our opinion.
The buttons and layouts are clear and easy to locate. If you visit the website for the first time, you won't have any problem with the navigation.
Everything starting from the FairPlay exchange login page looks good and is responsive.
The app is equally decent and usable for users who prefer to play on mobile.
Chapter 13
Short Overview
What are our thoughts from reviewing FairPlay exchange?
Do we rate the brand as a serious one?
Find out our verdict below.
We are gradually drawing this Fairplay Exchange review to a close. The brand is decent and we believe they are doing a great job of marketing gambling services to Indians.
But on a global scale, not so much. However, we believe over time, they will expand their reach to other regions.
The promotions are great, liquidity is decent, and registering isn't difficult. Their services are above average and that explains why they are one of the top choices in the Indian market.
Chapter 14
FAQ
How Does FairPlay Exchange Work?
FairPlay exchange works with the principle of back and lay bets. The platform provides gambling services to match lay bettors to their opposite back bettors.
How Much Commission Is Charged On My Transactions At FairPlay Exchange?
FairPlay exchange charges between 1% to 2% commission depending on your betting option and how much turnover you wish to attain.
Is FairPlay Legit?
Yes, FairPlay is a legit platform. It has a valid license from the Curacao Gaming Authority which validates its gambling operations.